All You Need to Know About Dodge's Banshee Powertrain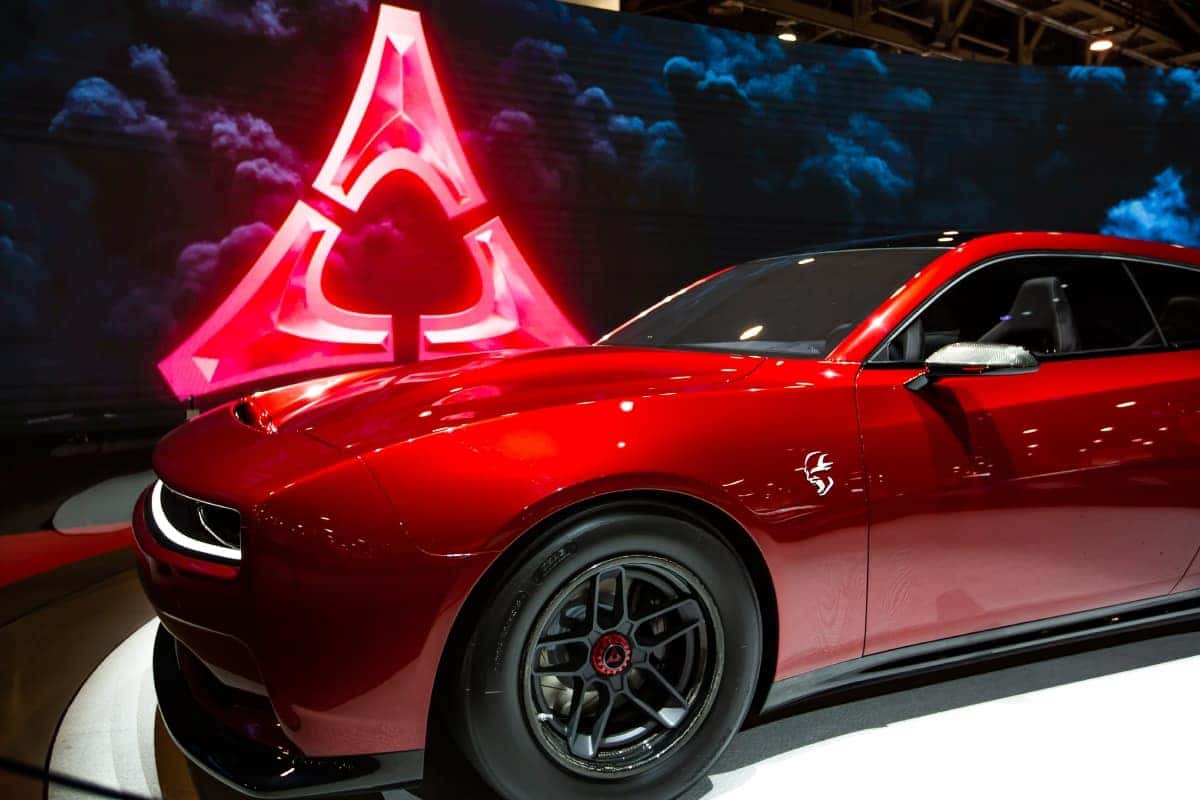 In the run-up to this year's (2022) SEMA show, Dodge announced its all-electric Charger Daytona SRT Concept would be offered at several power levels, mirroring the current internal-combustion lineup with a wide horsepower range. A Scat Pack-inspired 456 horsepower is rumored to be the base, with the Banshee soaring well into Hellcat territory, possibly even beyond. Dodge also expects to offer over-the-air software upgrades with feasibility. 
Dodge outlined the possibilities coming to its EV vehicles with a graphic of the Daytona SRT Concept's performance tiers. The Banshee itself will have completely different hardware from the base trims, much like the existing SRT lineup–different engines for different trims. Entry-level trims of the Charger Daytona SRT will feature a 400-volt drivetrain, while the Banshee will double that at 800 volts instead. Regarding power outputs, Dodge claims the Daytona will have several outputs, starting with 456 horsepower on the base trim. For a base trim, such an output already exceeds the existing 372 horsepower of the R/T trim and 485 horsepower on the current Scat Pack trim. Dodge didn't mention any torque figures, but given that it's an EV, torque is actually readily available. 
Considering some competitors currently offer models that go from 0 to 60 mph in just 4.6 seconds, it's easy to see the upcoming Charger EV hitting figures in the low fours as well. If that much power is insufficient, enthusiasts can also make it quicker thanks to Dodge's plug-and-play capabilities courtesy of its Direct Connection parts program. As we've mentioned in the past, Dodge will offer different "eStage" tuning, boosting its vehicles to 495 horsepower and 535 horsepower–respectively. Daytona powertrains (second-tier) are rumored to start in the upper 590s when it comes to horsepower–making an upgrade to 630 hp, or an even more menacing 670 horsepower should be a breeze.
The Banshee's actual power output wasn't announced, but it'll definitely be in Hellcat territory. Further, Dodge announced the Banshee itself will have two different tiers of upgrades available–700 horsepower is a reasonable baseline expectation for consumers. A maxed-out Banshee should be hitting the same targets an SRT Demon makes; taking it over 840 horsepower should come naturally to the Banshee. Unlike other manufacturers, Dodge will not be installing these upgrades via over-the-air updates. Instead, Dodge opted to unlock these performance upgrades via "crystals" (read: chips) that are plugged into the dash. The software is VIN-locked, so enthusiasts shouldn't get any ideas that it's shareable. The process is similar to Dodge's existing red key program for the Hellcat, except this time it's for an EV and it doesn't automatically come with the vehicle. 
Follow University Dodge on social media to stay up to date with the latest Dodge news and offers. Explore the latest Dodge inventory — including the Charger and Challenger models — here at University Dodge. Schedule your test drive today!
Photo Source/Copyright: Stellantis