3 Locations in Florida to Test Out Your Ram Truck in the Mud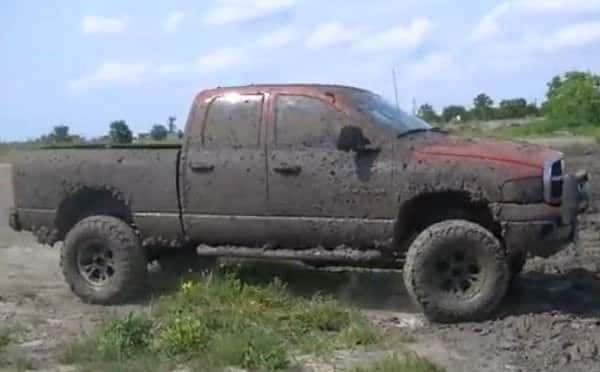 Ready to test your truck in the mud? How about see how it handles some tricky obstacles? Whether you have the off-roading Ram Power Wagon or Ram 1500 Rebel or a stock Ram 1500, it's springtime in Florida and that means the weather is great, so it's time to get out and enjoy the mud. Here are three off-roading locations in South Florida where you can bring your Ram truck for the day or weekend.
Lazy Springs Recreation Park
Located at 9591 SR-82 in Felda, Florida
Distance from University Dodge: 1 hour, 42 minutes or 107 miles
Phone: 239-206-9119
Lazy Springs Recreation Park is the closest off-road park to South Florida and it is one of Florida's best places to test your truck's capabilities through mud and obstacles. The park's bulldozers have created excellent trails of hills and ledges made of dirt, rock and sand that will challenge the best off-road vehicles and drivers. Other activities at the park include motocross, wave running and zip lines.
The park is open every Friday from 5-7p.m. and Saturday and Sunday from 7:30 a.m. to 7 p.m. Campers are allowed to stay from Friday to Sunday. Admission is $10 per person per day, $10 per off-road vehicle, and $10 per tent, camper or RV per night.
Redneck Mud Park (Formerly known as Redneck Yacht Club)
Located at 44570 Bermont Rd. in Punta Gorda, Florida
Distance from University Dodge: 2 hours, 6 minutes or 129 miles
Redneck Mud Park is a very popular off-roading park in Florida and it isn't much farther than Lazy Springs Recreation Park. It is an 800-acre park that has a variety of options for drivers including trail riding, mud holes and an ATV-only section. The park is ideal for all types of vehicles and there are definitely some very impressive massive trucks that head out there on the weekend.
On event weekends the park opens to campers on Thursdays at 5 p.m. and remains open until Sunday evening. Hours for driving are 8 a.m. to 6 p.m. Friday and Saturday and from 8 a.m. to close on Sundays. Admission is $70 for weekend events.
Mud Muckers ATV Park
Located at 2562 Old Haw Creek Rd. in Bunnell, Florida
Distance from University Dodge: 3 hours, 53 minutes or 264 miles
Phone: 386-566-1456
Mud Muckers ATV Park is a bit farther than the other two locations open to ATVs and off-road vehicles including trucks and Jeeps. The park has trails ranging from mild to "wild."
Each weekend the park opens on Fridays at 9 a.m. and it closes on Sundays at 6 p.m. Admission is $40 for a weekend pass, $35 for Saturday and Sunday and $15 Sundays.
Photo Credit: Dodgeforum.com