2022 Ram ProMaster City Highlights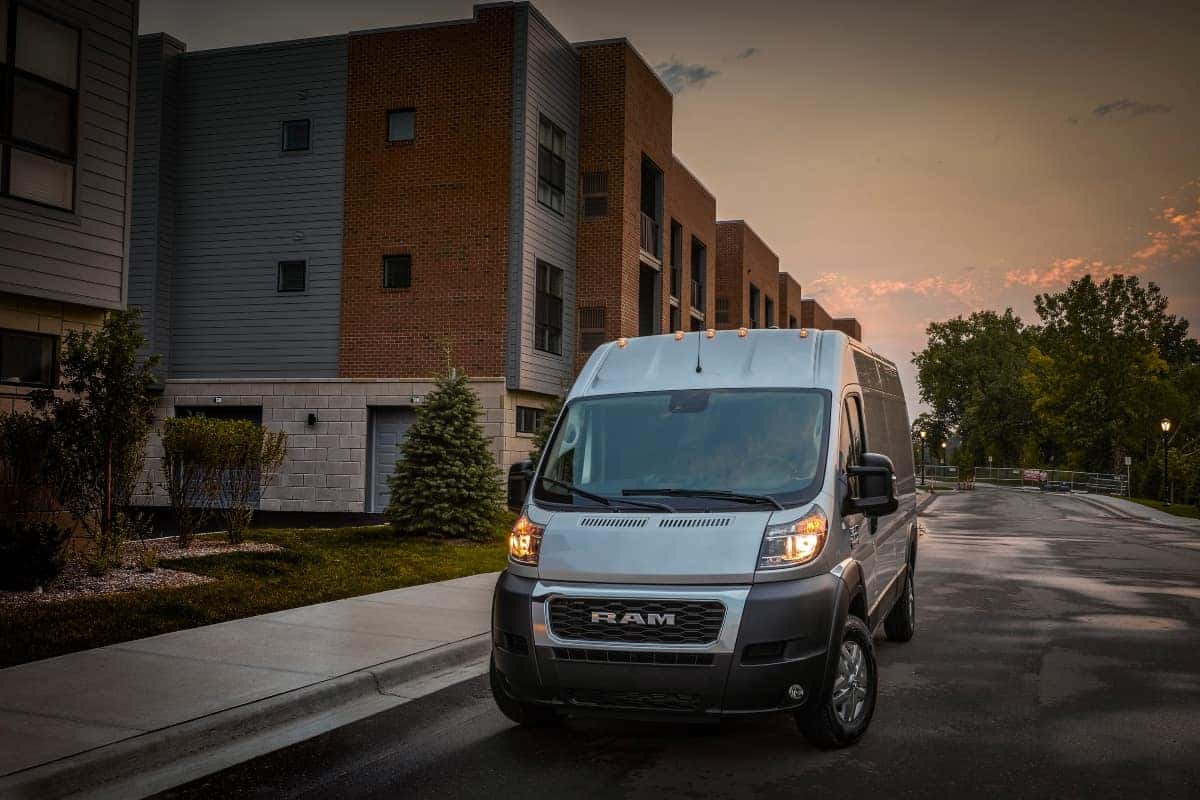 The 2022 Ram ProMaster City remains the truck brand's commercial compact van offering. Whether the job entails organizing and hauling tools to worksites, delivering packages, or even carting the band's gear from gig to gig, the Ram ProMaster City is designed to take on any challenge. With a best-in-class cargo volume of 131.7 cubic feet, coupled with a payload capacity up to 1,890 pounds, it's not hard to see why the Ram ProMaster City is the go-to for those in need of a commercial van. Buyers can expect versatile functionality – including numerous configuration options, as well as durability and superior maneuverability from the 2022 Ram ProMaster City. 
New for 2022:
Ram added a body-color front fascia, as well as daytime running lights, backup sensors, driver manual height and lumbar adjustments, and cruise control to the 2022 Ram ProMaster City. 
Ram ProMaster City Highlights:
Buyers can opt for the 2022 Ram ProMaster City in either two-seat cargo or five-seat passenger wagon configurations. Modern styling and professional appeal are available in the form of the compact Ram ProMaster City – a commercial van with a special focus on commercial customer needs and the total cost of ownership. Other best-in-class standard features of the 2022 ProMaster City include 178 horsepower and 174 lb-ft of torque, an exclusive nine-speed automatic transmission, unsurpassed towing at 2,000 pounds, a wheelbase that's 122.4 inches, and an impressive 448-mile driving range with the standard engine. On the outside, the Ram ProMaster City is refreshing in its design as its versatility, practicality, and overall refinement are all touches unexpected in the commercial small van category. The Ram ProMaster City Cargo comes with a specific cargo area that measures 60.4 inches in width, 51.8 inches in height, and a step-in height of 21.5 inches. Ram Truck found inspiration for the ProMaster City in a simple vocational environment. Buyers can expect shades that mimic toolboxes, hand tools, and lumber. 
The 2022 Ram ProMaster City is available in two different configurations: Cargo van (complete with available panels, glass, or combination) and Wagon, featuring rear and side windows. Buyers can choose their preferred Ram ProMaster City in the following colors: Black Metallic, Blue Night Metallic, Bright Red, Bright White, Deep Red Metallic, Quartz Gray Metallic, and Silver Metallic. 
Ram ProMaster Highlights:
Significant changes on the 2022 Ram ProMaster are mainly on the technology front. Features such as adaptive cruise control and stop-and-go functionality are optional, while the brand's latest Uconnect 5 infotainment system comes standard. Other optional features in the advanced tech department include fog lamps, automatic high beams, a 360-degree surround-view camera, lane-keep assist, and much more. Not only do these features keep van drivers and passengers) safe, but everyone driving around them as well. 
Visit University Dodge for all your commercial needs! Ask us about available commercial incentives, including Section 179 benefits, competitive terms and much more for our commercial customers. Check out the latest commercial vehicle inventory, including the Ram ProMaster and Ram ProMaster City here at University Dodge. Follow University Dodge on social media to stay up to date with the latest Ram Truck news and offers! 
Photo Source/Copyright: Stellantis