2022 Ram 1500 Named to Car and Driver's 10Best List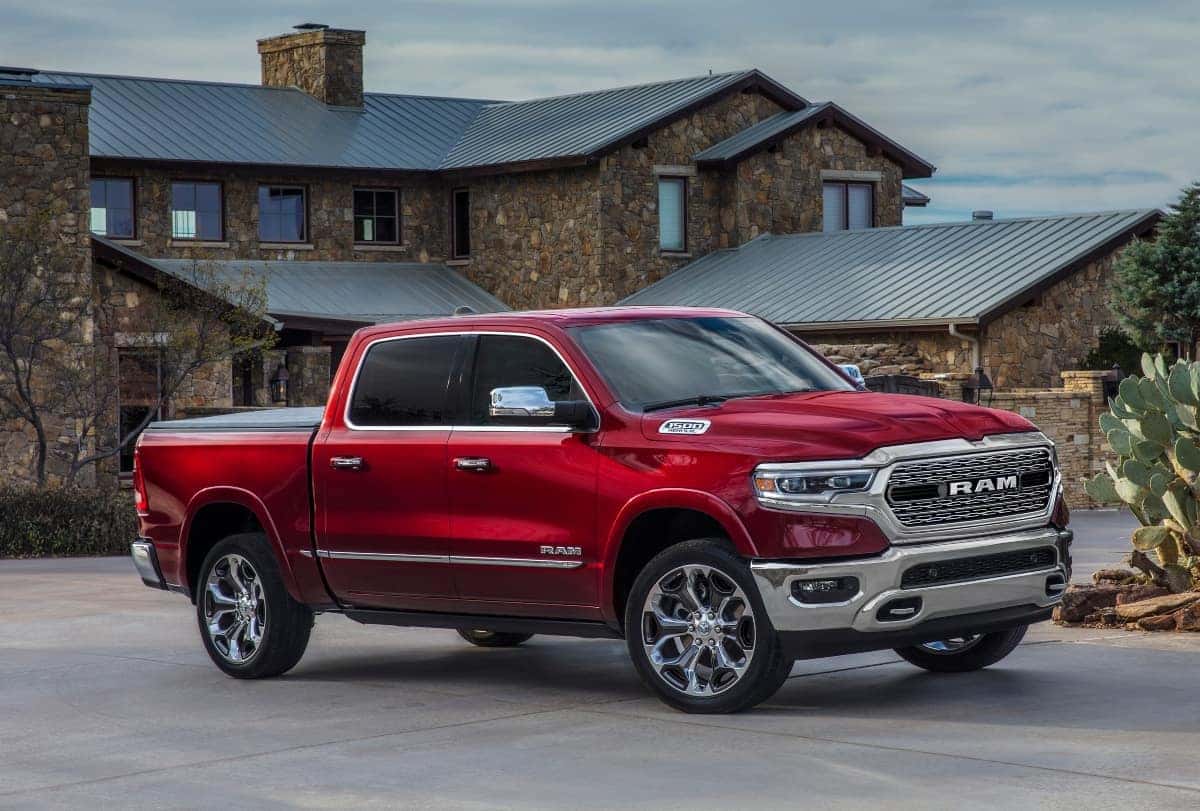 The accolades just keep on coming as Car and Driver named the 2022 Ram 1500 to its annual 10Best vehicle list. This is the fourth consecutive year that the Ram 1500 model earns this prestigious recognition. While Car and Driver does allow previous winners to defend their crown, Ram Trucks submitted the new 2022 Ram 1500 Limited 10th Anniversary and 2022 Ram 1500 TRX models for evaluation instead. That said, the accolade actually applies to the entire Ram 1500 lineup as a whole, regardless of trim, and makes it the only pickup truck to earn a spot on the list for a third consecutive year. 
"Earning a spot on Car and Driver's 10Best vehicle list validates our long-standing commitment to our customers through advanced technology and engineering expertise. We are honored to be the only pickup truck on this list for the third year in a row and express our gratitude to the Car and Driver editors for recognizing Ram 1500 as the best-driving pickup truck available today," said Mike Koval Jr., Ram Brand CEO. 
The Evaluation
The publication tasks itself with evaluating every contender against its peers on a 100-point scale. Vehicles score depending on how well they each meet their intended purpose, whether they're compelling to operate, and most importantly, Car and Driver scores vehicles on how good a value they are. It's safe to say that this award highlights the smartest and most entertaining models out there, be it a passenger car, pickup, SUV, or van. Once the list is compiled, the winners on Car and Driver's 10Best are considered to represent the best vehicles consumers can buy. Over the course of two weeks, Car and Driver editors drove, tested, scrutinized, and measured more than 70 cars, trucks, SUVs, and vans. 
"Making the list for the fourth consecutive year — the third consecutive year as the only pickup truck — the Ram 1500 continues to be shockingly quiet and is still hands-down the best driving pickup truck. There's a great breadth to the lineup, every model accomplishes any task thrown at it. We really appreciate all the work the Ram team has done to make it enjoyable to drive," said Sharon Silke Carty, editor-in-chief, Car and Driver. 
To be an awardee not only does a model have to prove itself against contenders as diverse as the automotive industry, but vehicles also have to deliver unquestionable driving engagement, value, practicality, and must fulfill their purpose better than any of the competition. Vehicles with a base price that exceeds $90,000 are automatically out of the running, based on a long held editorial tradition that a large price tag should guarantee automotive excellence. 
Get to know the Ram 1500 here at University Dodge. Whether you're looking for a basic workhorse or a luxurious pickup, the Ram 1500 is the perfect choice. Explore the latest Ram 1500 inventory and schedule your test drive today! Follow University Dodge on social media to stay up to date on the latest Ram Trucks news and offers.
Photo Source/Copyright: Stellantis