2021 Ram 1500 TRX Will be the First of Ram Trucks to Sync With All-new Know & Go App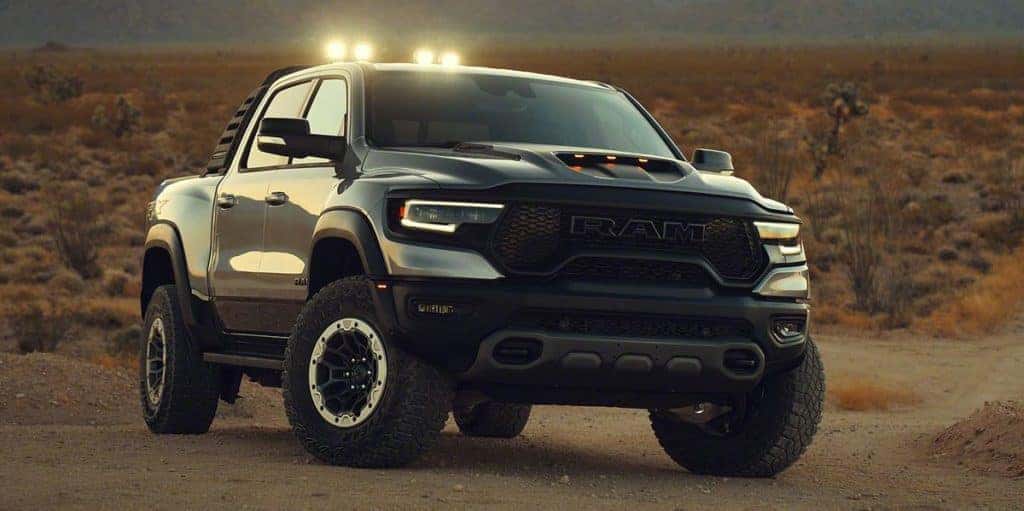 Ram Trucks announced the all-new 2021 Ram 1500 TRX will be the first Fiat Chrysler Automobiles (FCA) model to feature its latest Know & Go mobile app. Initially pitched by a group of FCA employees during a company-wide "Pitch Night", the app allows customers to learn more about their vehicle and provides an overall immersive experience.
"We created the Know & Go app as a way for customers to interact with and learn about their vehicles throughout their ownership lifecycle and personal experiences," said Carolina Harris, Feature Innovation Manager — FCA. 
"With all of the content on the 2021 Ram 1500 TRX, the Know & Go mobile app highlights the many new features and capabilities our customers will enjoy in a creative, exciting and engaging way," added Mimi Nguyen, Propulsion Systems Program Manager, Product Development — FCA. Both Nguyen and Harris are co-creators of the Know & Go mobile app. 
Customers can download the Know & Go mobile app through their preferred app store. They'll have the ability to download the app after purchasing a vehicle. 
How it works
The Know & Go mobile app relies on the smartphone's camera and incorporates augmented reality so that customers can view a vehicle's features. By simply pointing the camera at any part of the pickup, customers can learn more about the name and function as a description will be overlaid on the image. Know & Go will allow customers to learn about their Ram pickup in one easy step — by using the all-new mobile app. 
Some of the app features include:
Owner's manual pages
Overviews and how-to videos
Push notifications for undiscovered features
Encouraging self-discovery of features
Augmented reality capabilities
2021 Ram 1500 TRX clients will be the first to experience the brand's new mobile app before it becomes available on many of the other vehicles under the FCA portfolio. 
Pitch Night
FCA borrowed the idea from a popular television show and hosted the initial "Pitch Night" program back in June (2020). Employees were encouraged to be engaged in creating, developing, and presenting their ideas for vehicle connectivity and infotainment. Employees ended up submitting over 500 ideas, and were then asked to vote and narrow it down to 50 ideas to advance to the next round. After narrowing down options to 50, topic-focused leadership teams then narrowed down the suggestions even more to end up with 14 finalists. Pitches were subsequently fine-tuned and presented to a panel of judges, including Chief Operating Officer Mark Stewart, Chief Executive Office Mike Manley, and several other members of the executive leadership team. 
At last, the Know & Go mobile app was chosen as the winner due to its viability, desirability, originality, and feasibility. Since submitting the winning pitch, both Harris and Nguyen worked with internal teams to bring their idea to fruition. 
Follow University Dodge on social media to stay up to date with the latest Ram Truck news and offers, including the imminent arrival of the all-new Ram 1500 TRX. In the meantime, explore the pickups that inspired the Ram 1500 TRX, including the hugely popular Ram 1500, here at University Dodge. Schedule your test drive today!
Photo Source/Copyright: Ram Trucks