2020 Ram Heavy-Duty Makes Towing Even Safer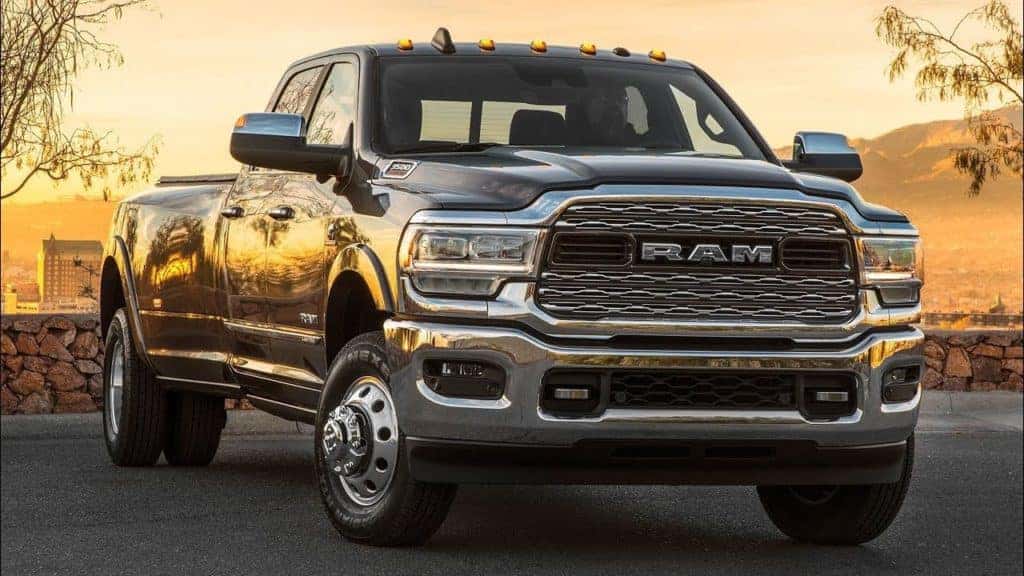 Ram made a splash when it introduced the revamped 2019 Ram 2500 and Ram 3500 models with their incredible 1,000 lb-ft of torque. A massive torque output like that stems from the Cummins Turbo Diesel engine and gives the Ram Heavy-Duty models a towing capacity of 35,100 pounds and a payload capacity of 7,680 pounds. The figures remain the same on the 2020 models, but Ram is adding several other upgrades to its lineup to help manage some of the heavier loads. Here are the features that are making a difference in the 2020 Ram HD lineup. 
Blind Spot Monitoring 
Previously unavailable on the 2019 models, Blind Spot Monitoring in the case of Ram Heavy-Duty models not only covers the truck but the sensors extend to any trailer as well. The technology is designed to protect drivers on the road by preventing crashes and making the roads safer. Avoiding an accident while towing a trailer or any other piece of equipment that lags behind the truck certainly can as many advanced safety features as are available. 
Lane Keep Assist
Another significant safety addition is the inclusion of Lane Keep Assist paired with Adaptive Steering as an optional upgrade. The technology is responsible for alerting drivers that may have accidentally veered away from their lane so they can course correct and avoid a collision. Adaptive steering on the other hand can help change the truck's gear ratio while it's in motion, granting the driver better control when driving at lower speeds. 
Trailer Tire Pressure Monitoring 
Now here's a completely new feature solely dedicated to trailers. The 2020 Ram Heavy-Duty lineup will allow owners to monitor tire pressure in their trailer tires. A common sight to see while on the road? A pickup towing a trailer that's waiting idle on the side of the road with a flat tire on the trailer. Ram wants to help owners be proactive so they can catch these flat tire situation ahead of time and avoid a headache while on the road. Also, think of all the time owners will save now that they'll be avoiding flats or tire blowouts on their trailers. 
Follow University Dodge on social media to find out when the 2020 Ram Heavy-Duty Lineup arrives at our dealer. 
Photo Source/Copyright: Car News