2020 Ram 1500 vs. 2020 Chevrolet Silverado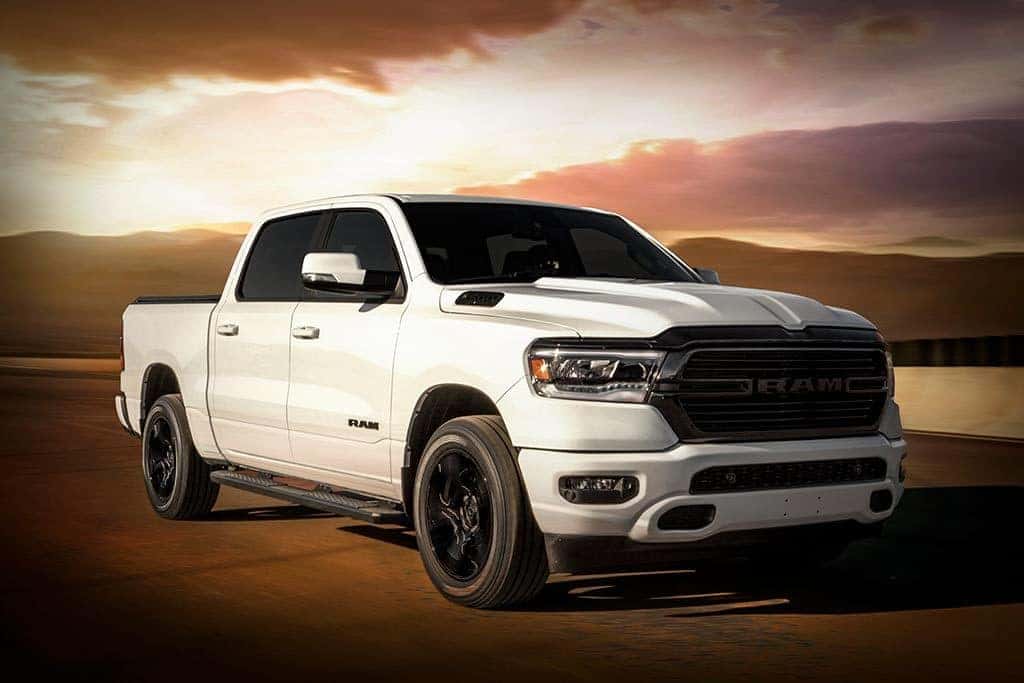 Pickups trucks just aren't what they used to be — gone are the days of the agrarian pickup trucks whose only focus was to haul hay bales. Nowadays, full-size pickup trucks are becoming a larger part of the family-hauler segment, thanks not only to their innovative tech that entertains, but also gets the job done when necessary. Pickup shoppers tend to be among the most loyal when it comes to a specific brand, but we're breaking down the differences between the 2020 Ram 1500 and Chevrolet Silverado to make things a little clearer for our readers. 
Both the Chevy Silverado and Ram 1500 models have received an extensive overhaul within the past two years. Ram went above and beyond with its overhaul, including more leather, more tech, more space than the previous generation and more convenience features. The 2020 Chevy Silverado bulked up and squared up its exterior appearance, but it remains a plane truck that can't match the Ram's polished looks. 
Engine Options
Chevy offers buyers an array of engine options, including a standard V6, an optional Turbo-4, two separate V8 engines, and finally a turbo diesel inline-6 engine. The 5.3-liter V8 engine is the most popular in the Silverado's lineup with its 355 horsepower and towing capability of up to 11,600 pounds. Ram offers buyers either a standard V6 engine, an optional HEMI V8, or a turbodiesel V6 engine. All engines are paired with an automatic eight-speed transmission, while rear-wheel-drive is standard, but four-wheel-drive remains a popular optional upgrade. Ram even offers buyers the additional eTorque mild hybrid system that aids in fuel economy by taking some of the load off the engine. The 5.7-liter HEMI V8 remains the Ram 1500's most popular engine, with its impressive 395 horsepower and towing capability of up to 12,750 pounds. On figures alone, Ram wins this round. 
Safety
Safety scores is where these two pickup trucks go their own way, with Chevy earning a four-star overall score and a "Marginal" rating on the driver's side small-impact crash protection test from the Insurance Institute for Highway Safety (IIHS). Ram fared better when tested by the IIHS, earning a five-star overall rating on its popular crew-cab models. Additionally, Ram also received a Top Safety Pick+ award in 2019 from the IIHS lauding its crashworthiness in the crew-cab configuration. Neither pickup offers buyers standard automatic emergency braking, while other advanced safety features are available on both the Chevy and Ram trucks for an additional cost. 
Price & Value
The Chevy Silverado has a starting price that rests just below the $30,000 range, albeit a base, rear-drive, fleet-spec truck. Upgrading from trim to trim gets pricey rather quickly, with a fully loaded 2020 Silverado High Country surpassing $63,000  — a luxury trim with a luxury price to match. Base configurations on the Ram 1500 start at about $32,000, but unlike the Silverado, the fleet-spec base trucks are reserved for the last-generation Ram 1500 Classic, whose starting price is significantly lower. Ram 1500 prices climb as much as Chevy, with the top-tier Limited trim of the Ram 1500 coming in just below the $70,000 threshold. When comparing the two models, Ram offers a more finished product with plenty of flashy accessories and even a 12-inch touchscreen. Common-sense features like skid plates, numerous camera options, and trailer packages are available to both pickups. 
Don't just take our word for it that the Ram 1500 is a better value, explore all that the model has to offer here at University Dodge. Check out the Ram 1500 inventory at University Dodge and schedule your test drive today. Follow us on University Dodge social media for additional fun Ram content. 
Photo Source/Copyright: Ram/Autotrader