2020 Ram 1500 EcoDiesel Named Green Truck of the Year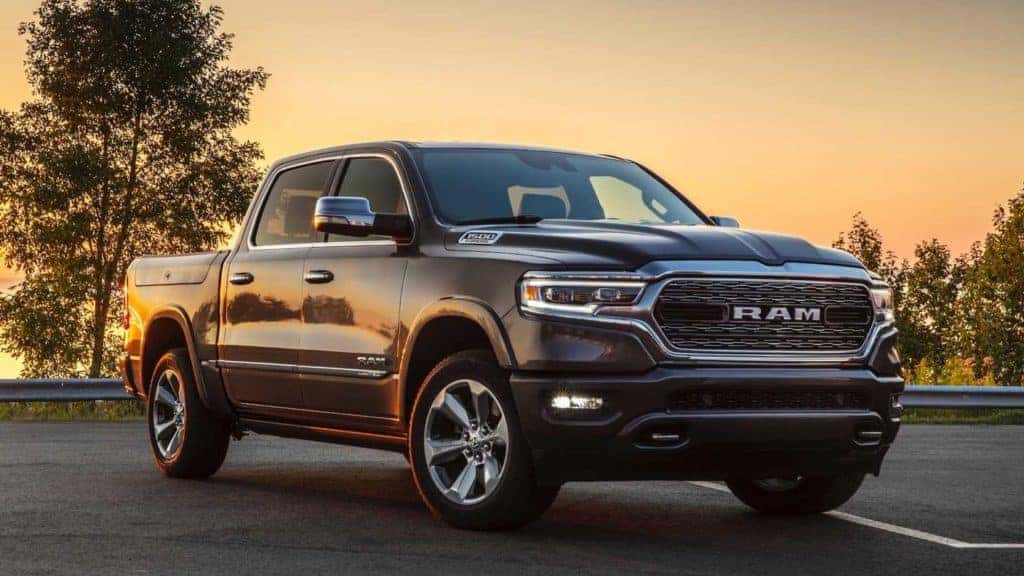 The Ram 1500 was named the 2020 Green Truck of the Year by Green Car Journal. According to Green Car Journal, the Ram 1500's new-and-improved 3.0-liter V6 EcoDiesel engine helps the pickup lead the half-ton pickup segment with its 480 lb-ft of torque. The announcement of Ram's latest win happened at the 51st Annual San Antonio Auto & Truck Show. 
Ram's all-new EcoDiesel 3.0-liter V6 engine helps the truck maker lead the half-ton pickup segment thanks to its 480 lb-ft of torque and towing capability of 12,560 pounds. Additionally, the EcoDiesel engine helps the Ram 1500 lead all trucks when it comes to fuel range as well. When paired with an available 33-gallon fuel tank, the Ram 1500 exceeds a 1,000-mile driving range. 
"The all-new EcoDiesel engine and our eTorque mild-hybrid V-6 Pentastar and V-8 HEMI® engines offer Ram 1500 customers multiple fuel-efficient powertrain choices," said Reid Bigland, Head of Ram Brand. "We are honored to receive the Green Truck of the Year award, affirming our commitment to powertrain technology leadership in the truck segment."
In order for a pickup to earn the award, the Green Car Journal editors focus on all potential truck models currently in the U.S. market while weighing traditional attributes that make a great pickup — such as capability, versatility, safety, style, and value — while also weighing environmental attributes. Winners are selected from five finalists by a jury made of automotive experts and Green Car Journal staff. 
"The Ram 1500 stands out in the pickup field, not only with its exclusive use of eTorque mild-hybrid technology, but also with a more powerful EcoDiesel engine that's EPA rated up to 32 highway mpg. That kind of fuel efficiency – and attendant carbon emissions reduction – is particularly impressive in a pickup offering the great functionality, recreational and work capabilities, and overall driving enjoyment of the Ram 1500. Its distinction as the 2020 Green Truck of the Year™ is well deserved," said Ron Cogan, editor and publisher of Green Car Journal and GreenCarJournal.com.
This marks the third generation of the turbocharged 3.0-liter EcoDiesel V6, revamped for 2020 with increased torque and horsepower, dampened levels of noise, vibration and harshness, and superb fuel economy. The 2020 Ram 1500 offers buyers best-in-class 480 lb-ft of torque, a 14 percent increase when compared to the last generation. Horsepower also saw an eight percent increase to 260 horsepower when compared to the last generation. Available in all trims and configurations, the 2020 Ram 1500 includes a first-time offering in the Ram Rebel trim. 
Visit University Dodge and get behind the wheel of your very own Ram 1500. Follow University Dodge on social media to stay up to date with the latest Ram news, including news about the upcoming rumored Dakota model.
Photo Source/Copyright: Ram