2020 Ram 1500 Earns a Top Safety Pick Plus Rating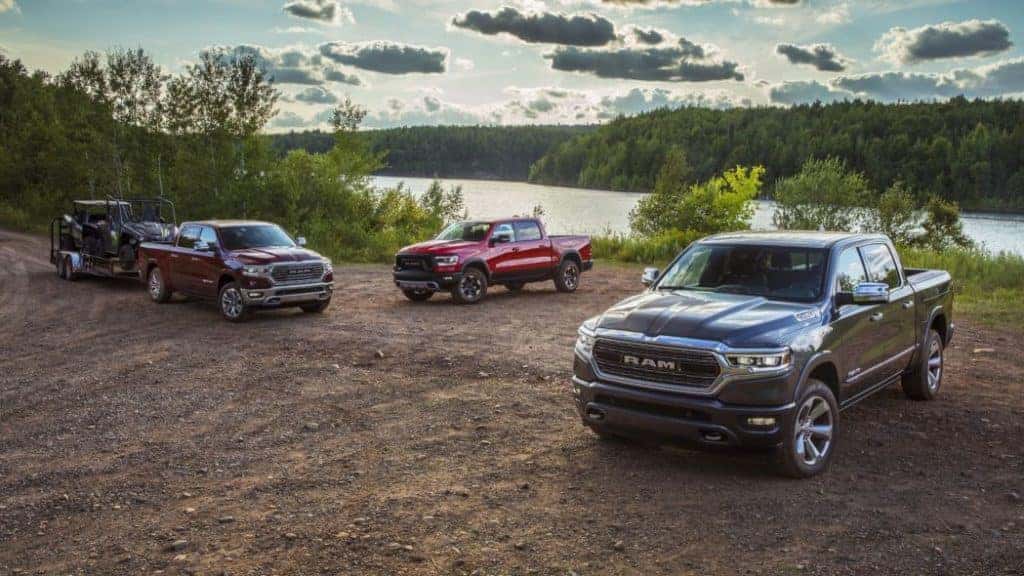 The Ram 2020 models have not even made their way toward dealer lots yet, but the brand already has plenty to celebrate. The 2020 Ram 1500 Crew Cab model outfitted with optional equipment just became the first full-size pickup truck to earn a Top Safety Pick Plus from the Insurance Institute for Highway Safety (IIHS). Following many crash tests and evaluations, the 2020 Ram 1500 was awarded the highest rating available. 
Ram Trucks announced that the pickup earned "Good" ratings (the highest available) in all six crashworthiness tests — including a very challenging passenger-side small overlap front test. Ram believes that its patented frame-rail construction is responsible for managing impacts during frontal crashes. A "Good" rating in all six crash tests is required to move on to the next round, in which the IIHS requires vehicles to earn an "Advanced" score or better in frontal-crash avoidance tests. The advanced safety features on the model tested are optional on the 2020 Ram 1500, but the pickup earned a highest-rated "Superior" score. 
Experts believe the toughest test to pass for any vehicle that aims to be a Top Safety Pick Plus is the infamous headlights test. Ram engineers tweaked the optional adaptive LED projector headlights before testing and the IIHS found them to be worthy of a "Good" rating. Plenty of vehicles have come close to being a Top Safety Pick Plus only to be brought down by their headlights. If a vehicle's headlights earn an "Acceptable" rating, that's enough to bump it off the Top Safety Pick Plus path and down to just a Top Safety Pick. If a vehicle ranks as anything less than "acceptable" in any category then it is not eligible for an award. 
Of course, prospective buyers should note that the Top Safety Pick Plus award is not a blanket statement for all 2020 Ram 1500 models. The award from the IIHS only applies to the crew cab model complete with active safety equipment and the optional LED lights package. Other Ram 1500 pickups that aren't configured as such do not technically qualify for the award. Although the only other pickup to earn a Top Safety Pick from the IIHS is the Honda Ridgeline, since it does not feature a body-on-frame platform like the Ram does, this makes Ram the first true pickup to earn a Top Safety Pick Plus award. 
The 2019 Top Safety Pick Plus award is the latest award in a string of wins for the Ram 1500 — from being named MotorTrend's Truck of the Year to earning a place among Wards 10 Best Engines. The 2020 Ram 1500 will arrive at dealers later this Fall (2019). Follow University Dodge on social media to stay up to date with the latest Ram news. 
Photo Source/Copyright: Ram Trucks