2019 Ram 1500 Remains at the Top of its Class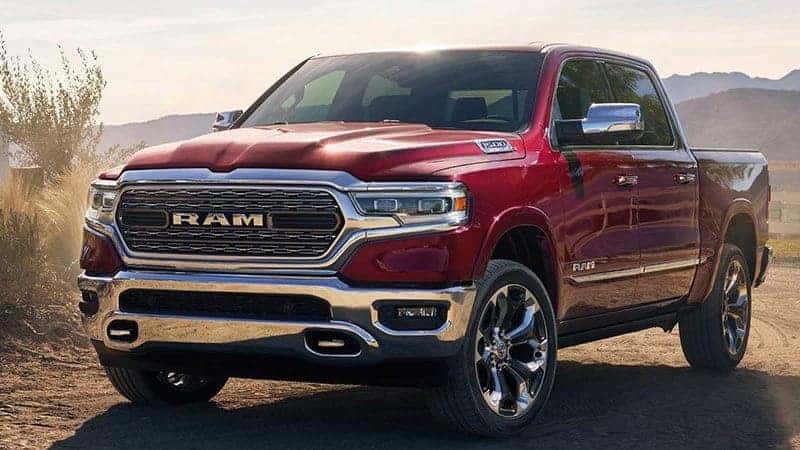 Propelled back into the pickup truck limelight thanks to the revamped 2019 Ram 1500 and its impressive luxurious offerings, power and capabilities, the Ram Truck brand continues to pick up awards. The brand with the MotorTrend truck of the year award can now brag about being the Highest Satisfaction Popular Brand of 2019  according to AutoPacific as well. The 2019 Ram 1500 reigns supreme in the Light Duty Pickup category at the 2019 Vehicle Satisfaction Awards from AutoPacific. 
Sister brands, like Jeep and Dodge, earned the top prize in the Mid-Size SUV category and the Sporty Car category, respectively. This is the third consecutive year of awards for both brands, while the Chrysler Pacifica also earned top honors in the Minivan Category. "FCA has done an outstanding job understanding and delivering vehicles and features that delight consumers. They've done this in the face of strong competition and a challenging retail environment," stated George Peterson, president of AutoPacific. 
The Vehicle Satisfaction Awards from AutoPacific are awarded directly by consumers who own these vehicles. There are over 32 distinct attributes that are taken into consideration to measure owner satisfaction, ranging from seating comfort to interior design to driving performance. The awards are then determined based on the responses from over 50,000 owners of 2019 model-year new vehicles and light duty trucks. 
The 2019 Ram 1500 is the industry benchmark for durability, efficiency, convenience, and technology when it comes to the light duty pickup segment. Many features found on the 2019 Ram 1500 had never been offered in a pickup before its introduction. The Ram 1500 offers owners up to 12,750 pounds of towing capability — when equipped with the 5.7-liter HEMI V8 — and 2,300 pounds of payload. There's also the Ram's eTorque mild hybrid system that works to improve overall fuel efficiency in pickups powered by the standard V6 engine and those with V8 configurations as well. 
Additionally, the 2019 Ram 1500 also features a segment-leading infotainment system. The Uconnect 4 infotainment system offers Bluetooth voice command, Google Android Auto and Apple CarPlay capabilities, all the while on a massive 12-inch touchscreen display (optional) that leads in terms of pickup technology. Said touchscreen has split-screen capabilities, 360-degree camera views, an optional truck bed camera and features exclusive content from SiriusXM with 360L.
Owners can drive with peace of mind knowing that active safety and security systems have got their backs in case there's a moment of distraction. Adaptive cruise control, Blind-Spot monitoring, Ready Alert Braking, and Forward Collision Warning are all standard on the 2019 Ram 1500. There's also the innovative link-coil rear suspension system with optional Active-level four-corner air suspension that makes the 2019 Ram 1500 pickup with class-leading ride and handling. Owners also enjoy twice the interior storage capacity when compared to the competition, making the 2019 Ram 1500 the bonafide and undisputed modern pickup to own. 
Don't just take our word for it, experience the revolutionary 2019 Ram 1500 for yourself here at University Dodge. Whether you're looking for a V8 powered monster truck or a V6 powered commuter, University Dodge has got you covered. Follow University Dodge on social media as the 2020 debuts near — we're not sure what more Ram can offer pickup buyers, but we're positive the truck maker has something up its sleeve. 
Photo Source/Copyright: Ram Trucks