2019 Ram 1500 Has New Engine Specs, Now Better Than F-150 Base Engine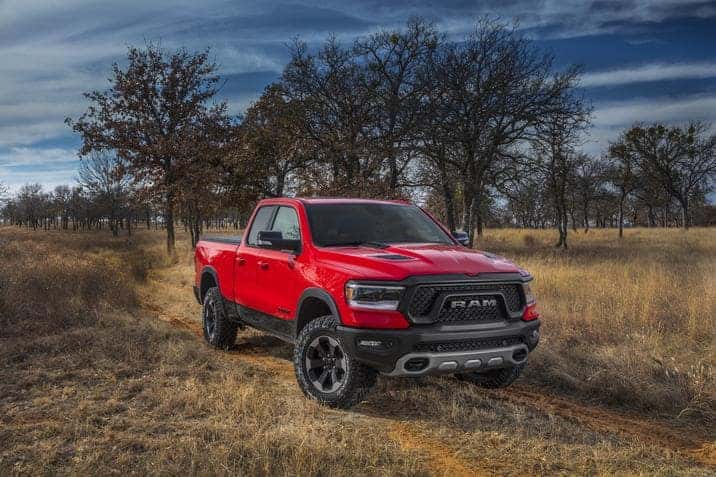 In the truck world, there are three main players, Ford, Chevy and Ram, and all three brands have been in competition with one another for quite some time, until now. The all-new Ram 1500 has been upgraded all over, and that includes upgrades to the base engine, the 3.6-liter V6 engine, and now the base engine on the Ram outperforms Ford's base engine.
Ford and Ram Base Engine Specs
The 3.6-liter V6 on the all-new 2019 Ram 1500 features a new eTorque system, and that improves the engine's torque output, towing capacity and fuel economy, which are all very important features. Thanks to the new eTorque system the 3.6L engine and the fully-automatic TorqueFlite 8-speed transmission, the Ram 1500 produces 305 horsepower and 269 lb-ft of torque. Ford's base engine, the 3.3-liter Ti-VCT V6 engine is paired to a 6-speed automatic transmission, and together the engine and transmission produce 290 horsepower and 265 lb-ft of torque.
eTorque System
So what does the new eTorque system actually do? The eTorque system makes the new Ram 1500 a mild-hybrid truck and it is standard on the 3.6L engine and an available option on the 5.7L HEMI V8 engine. The eTorque system combines belt-drive motor generator unit with 48-volt battery pack to enable start/stop function, short-term torque assist and brake energy regeneration.
The new eTorque system is pretty revolutionary for two reasons. First is because it shows the seriousness of automakers, even automakers that focus on trucks, like Ram, to improve fuel economy, whether the government requires it or not. Second is because it shows that new technologies to improve fuel economy can also result in other benefits as well, and in this case that benefit is torque, which is extremely important to towing, a main reason people buy trucks.
All-New 2019 Ram 1500 Availability
The all-new 201 Ram 1500 has a starting MSRP of $31,695 (plus destination fee) and models are headed to University Dodge. University Dodge is the largest Ram dealer in Florida and the southeast U.S., so we are always the first to have the newest models and trims. Come by University Dodge to test drive a new model today.