2019 Dodge Charger SRT Hellcat Refresh? Hell Yes!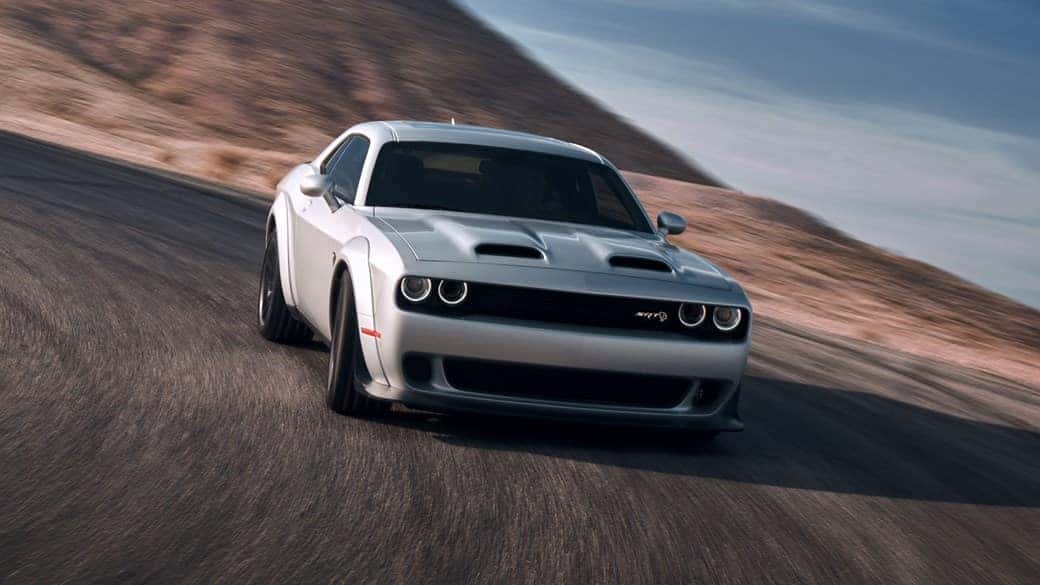 Photo credit: Dodge
Ever wondered what Dodge would produce as their next SRT vehicle? SRT stands for "Street & Racing Technology" for those who don't know and they've created their newest SRT beast with the 2019 Dodge Charger SRT Hellcat Redeye. It's not every day that news this exciting is revealed, but the changes to the SRT Hellcat in this refresh help make this monstrous vehicle remain as powerful as ever. While the Charger SRT Hellcat Redeye contains slightly less horsepower than that of the 2018 Dodge Challenger SRT Demon, the Redeye provides a crazy amount of horsepower.
How does 797 horsepower sound? While not quite the Challenger SRT Demon level of 840 horsepower, the latest Charger Hellcat is the next most powerful production vehicle available from Dodge. A remarkable feat to obtain and produce, this wicked strong 2019 Hellcat Redeye is wild, powerful and stocked with 797 ways to put a smile on any driver's face.
"[It's] a Hellcat that's been possessed by a Demon," According to Steve Beahm, head of Passenger Car Brands at Dodge, SRT, Chrysler and Fiat
How Does this Charger Get Even Better Horsepower?
There's a reason why this new 2019 Charger SRT Hellcat gets more horsepower than any of its predecessors; it has all new technology to help the supercharged engine. This sedan from hell comes complete with a new grille that has two noticeable air inlets that provide a way to funnel cool air directly into the 6.2-Liter supercharged engine. There's also the addition of the industry's first After-Run Chiller, that keeps the engine's cooling fan and low-temperature circuit coolant pump running to further cool the air passing through the supercharger that then condenses the air for a larger combustion. Not to mention the addition of Torque Reserve, which helps get the engine pumped by closing its bypass valve and intentionally misfiring the engine. Line lock was an addition that will allow the Hellcat to do a burnout by locking the front brakes, a feature that is included in the SRT Demon.
A wonderful feature known as Launch Assist provides drivers with an enhancement to aid in the burst the vehicle delivers. Traction controls aid and assist in restricting axle hop by continually monitoring engine output. The Hellcat Redeye wasn't the only 2019 Charger to add this feature, as both the line lock and Launch Assist technology will be a part of the R/T Scat Pack trim. The starting cost of the 2019 Dodge Charger SRT Hellcat Redeye might be most customers favorite part as it begins at $69,650 (plus destination fee).
Further Options
The available option of Brass Monkey 20-inch wheels and an Alcantara interior package help the 2019 Charger stand out. Across the many trims, there's been upgrades and the price is lower for each trim with the addition of the Redeye. A new grille design was added to the Charger R/T Scat Pack trim, which boasts a powerful 485 horsepower 6.4-Liter V8 engine. For those hoping to order their own 2019 Dodge Charger, it's not too early! Showrooms won't hold the 2019 Charger till later in the year, but the good news is we know what to expect and can ooze over this lush, powerful vehicle together.
Can't Wait to Drive a Dodge Charger?
Our professional staff at University Dodge knows a thing or two about fast vehicles. We welcome you to view our current, new Dodge Charger lineup. Stop by today for a test drive to experience for yourself what a Dodge vehicle is all about. For all your buying, leasing, selling or trade-in information, please speak to our friendly sales staff for any inquiries.
If you're in need of vehicle servicing or want to simply maintain your current vehicle, we're your one stop shop. Best of all, we are open everyday for our customers. We look forward to treating you to a wonderful time here at University Dodge!