2019 Dodge Challenger Hellcat and SRT Hellcat Redeye are All About Muscle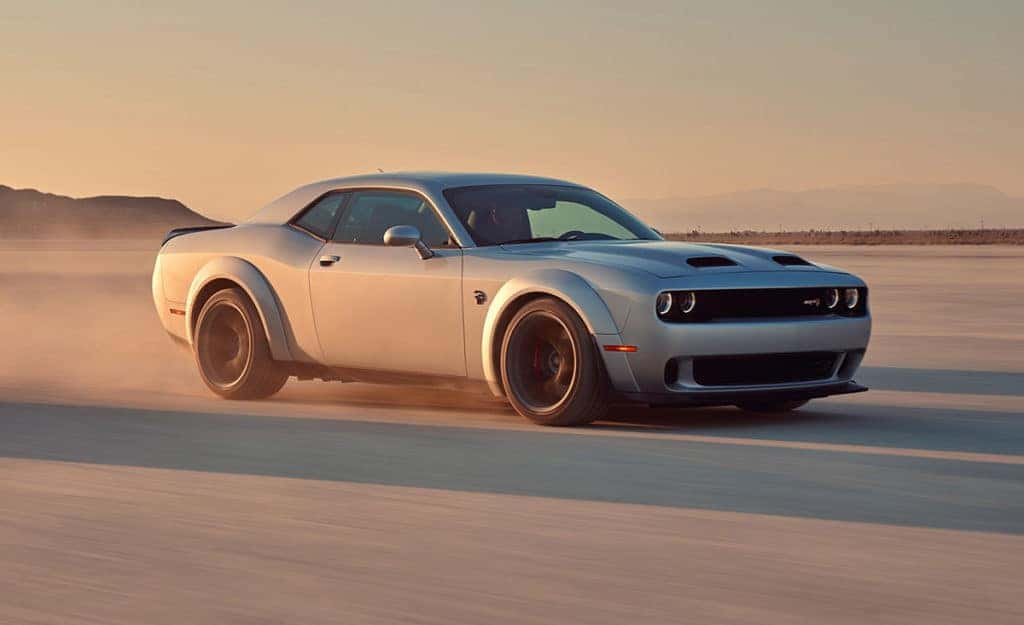 It looks as if Dodge is determined to overpower the market for muscle cars if their unrivaled (and most recent) lineup is anything to go by, including the new Challenger SRT Hellcat Redeye and a wide array of other bulked-up coupes such as the Challenger Hellcat. With the Redeye included, Dodge now offers nine robust Challenger pony cars. Ranging from a purpose-built drag racer and many other options with all-wheel drive, the brand intends to cater to a wide affordability spectrum that includes everyone from modest means to those gearheads willing to spend the big bucks. What's in the cards for the Challenger Hellcat and Hellcat Redeye in 2019? Let's check it out.
More Speed
Dodge touts their latest SRT Hellcat Redeye as the pinnacle of their innovation, and labels it as "the most powerful, quickest, and fastest muscle car" in the world – and they've got the numbers to back it up. The 2019 Hellcat engine offers 717 horsepower and up to 656 lb-ft of torque, but that's not enough for the Redeye. When equipped with the supercharged 6.2-liter HEMI V8, the Redeye revs up 797 horsepower, while torque jumps to 707 lb-ft. All figures are absolutely earth-shattering and signal that Dodge is in it to deliver one certain thing: speed.
Performance
The Hellcat offers buyers two different transmissions: a six-speed manual with a twin-disc clutch or an eight-speed automatic transmission. The Redeye once again stands out thanks to its even stronger eight-speed automatic transmission with a manual-shift mode that can be controlled by paddles on the steering wheel. Like a true performance car! Drivers might not even want to use the paddles because the eight-speed transmission's shift points are so accurate thanks to computer-calibration that shifting goes on the backburner. Picking fast lines through the curves proves a much more rewarding focus for any driver.
Specs
The Scat Pack offers a stiffer suspension system, but the Redeye overwhelms with raw power as it finesses curves with some slight body lean. Even though the Redeye can be triggered to rocket from 0 – 60 mph in slightly over three seconds, it does have the ability to behave while in traffic. A Widebody option package that includes fender flares, 11-inch wide, 20-inch-diameter alloy wheels complete with all-season performance tires, is available for both the Hellcat and the SRT Hellcat Redeye. When equipped with the Widebody package, the Challenger has top-of-the-line Brembo brakes, a 220-mph speedometer, navigation, a motorized sunroof, a high-performance audio system, leather upholstery, and suede trim.
Browse the extensive Challenger inventory – including the Challenger SRT Hellcat – to find the Dodge Challenger of your dreams. Visit us at University Dodge and schedule your test drive today! To stay up to date with the latest Challenger news follow University Dodge on social media.
Photo Source/Copyright: caranddriver.com