Why the Dodge Challenger Is Favorite Among Gearheads on a Budget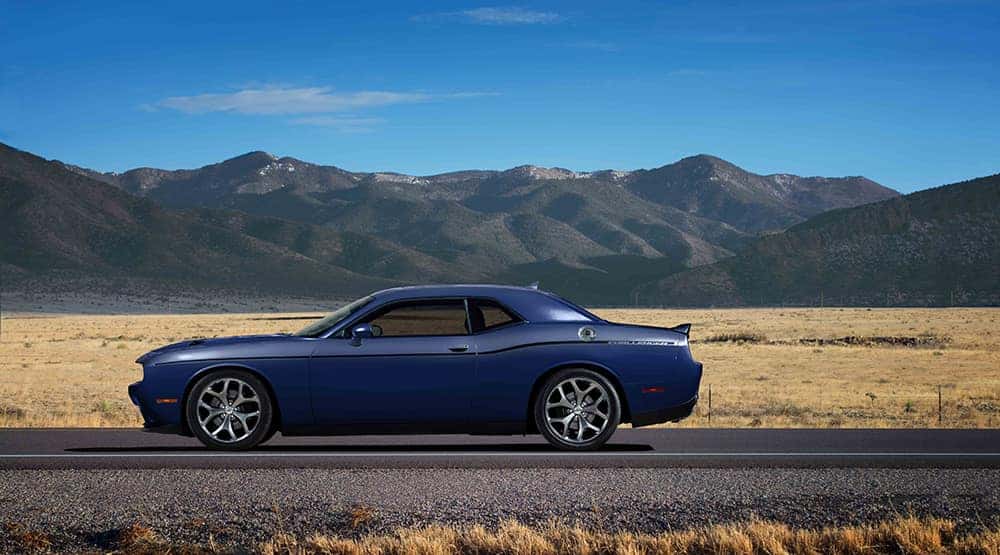 There's not one trait that all gearheads and muscle car enthusiasts value most in a car. Some gearheads love power, others love being able to customize a vehicle on their own, some people are into vehicles that have a cool heritage, and some want their vehicle to have all of those qualities. But many gearheads don't have the money to get their dream car and a daily driver, and that's what makes the Dodge Challenger SE one of the top choices among gearheads and muscle car enthusiasts. The Challenger SE has all of the traits most gearheads desire and it is very affordable and makes a great daily driver.
Daily Driver
First things first, if you are on the market a daily driver that is also one of America's classic muscle cars, you're choices are limited to the Dodge Challenger, Chevy Camaro or Ford Mustang. But, of those three vehicles, the Dodge Challenger is the only model that has seating for five passengers, which is important when shopping for a car one is going to drive everyday, especially to consumers with children.
Another important factor for daily drivers is fuel economy, and the Dodge Challenger SE is not only the largest and most powerful of the three muscle cars, but it is better than the Mustang when it comes to city fuel economy (Challenger se averages 19 MPG in the city) and it is just 1 MPG less than the Chevy Camaro when it comes to highway fuel economy (the Challenger SE averages 30 MPG on the highway).
Only Muscle Car with AWD
In the past, the lack of all-wheel-drive options has made muscle cars unrealistic as daily drivers for those that drive in cold, icy and snowy winter weather, but this year Dodge changed that. In early 2017, Dodge released the Dodge Challenger GT AWD, which is the first and only two-door muscle car that has all-wheel-drive (AWD).
Power
When it comes to horsepower, the Dodge Challenger SE has the most powerful base engine in comparison to the base engines of the Camaro and Mustang. The Dodge Challenger SE is equipped with a 3.6-liter Pentastar V6 engine that produces 305 horsepower, the Chevy Camaro 1LS has a 2.0-liter Turbo SIDI engine that produces 275 horsepower and the Ford Mustang is powered by a 3.7-liter V6 engine that makes 300 horsepower.
DIY Customization
The Challenger is a member of the Mopar community, so there are hundreds of parts ranging from performance to style to technology that are built by Mopar for the Challenger. Additionally, the Mopar community is very large, so there are a lot Mopar clubs and resources for gearheads who are first starting to learn about customizing their vehicle on their own.
Price
One of the last things that makes the Challenger SE a top choice among gearheads on a budget is price. The Challenger SE is priced at $26,995, which is a great price for any new vehicle. The Camaro 1LS starts at $26,900 and the Ford Mustang starts at $25,185, but those models are only four passenger vehicles, so the slight increase in price for the Challenger SE is worth it.
Interested in checking out a Dodge Challenger SE for yourself? University Dodge is one of the largest Dodge dealers in South Florida. We have an extensive collection of all Dodge models, especially the Dodge Challenger. You can view our Dodge Challenger inventory online here.