What we Know About Dodge and Electrification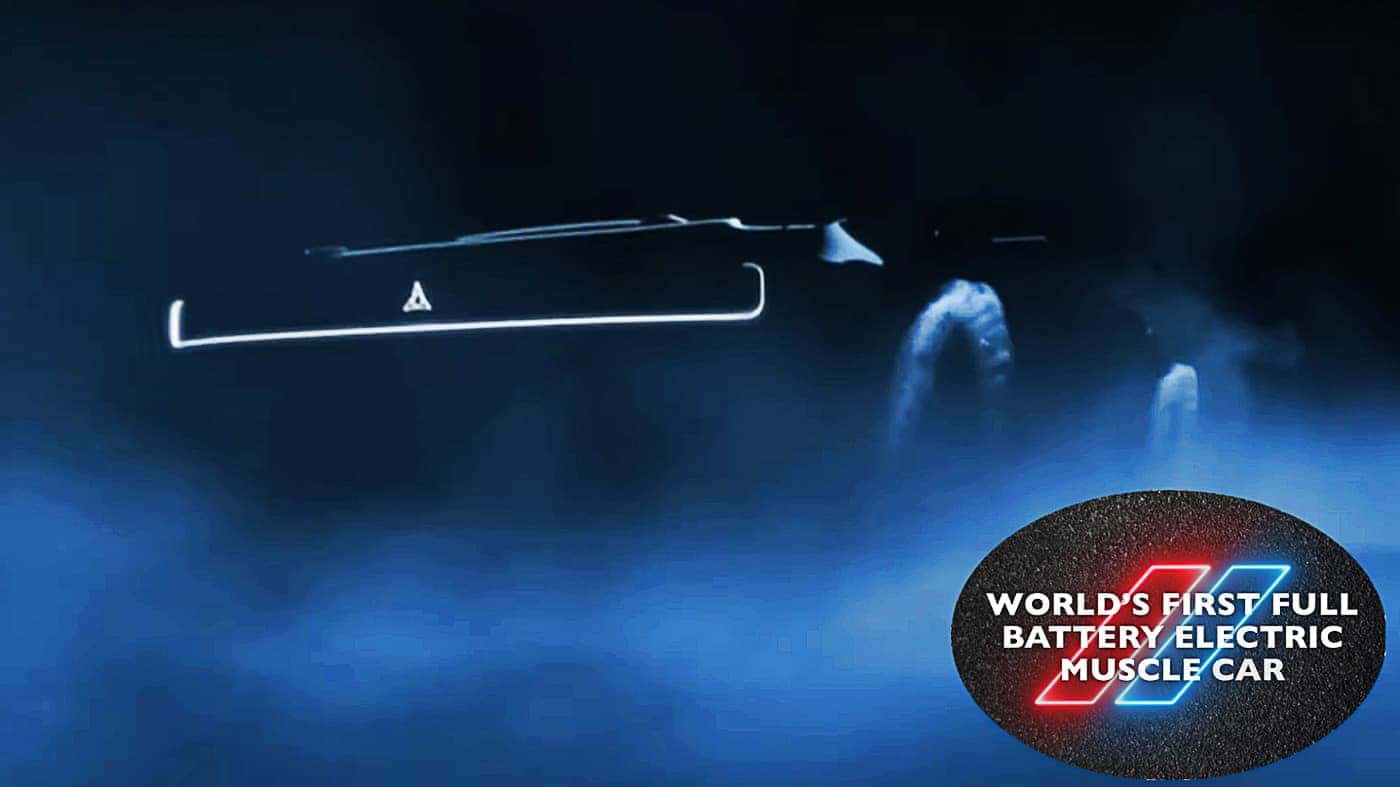 Electrification is the way of the future–it's also inevitable, but when it comes to cars, Dodge has to practically traverse a minefield before launching its first EV. Lauded for its boisterous HEMI V8 engines, Dodge needs to hit it out of the park with its first EV to please and surprise even the most averse enthusiast. The automaker is rumored to unveil its upcoming lineup at Dodge Speed Week, giving the muscle-oriented automotive brand reason to celebrate. Here's what we know so far about Dodge and electrification.
While Dodge has been tight-lipped about its upcoming EV concept reveal, some of the shown images do give it away that the brand hopes to retain its retro flavor when it comes to design. Teaser images and video show a vehicle whose boxy front is borrowed directly from a classic 1970s Charger. Dodge even brought back its Fratzog logo that's expected to feature on every Dodge EV going forward. Dodge also touted something referred to as eMuscle, although it's unclear if this is supposed to be a vehicle name or simply another theme for the automaker. 
Tim Kuniskis, Dodge CEO, has said in the past "If an electric motor will make it quicker, we will do it." It's easy to see that although conventional powertrains may be on the way out, the guiding force for Dodge will always be power and performance– no matter the source. And for those enthusiasts who love the rumble that muscle cars make, fear not, as Dodge has apparently created a muscled-up soundtrack that matches how the car is being driven. As for overall range, although there really aren't any rumors about this particular topic, the STLA Large battery pack ranges from 101 to 118 kWh and offers up to 500 miles of driving range. 
2025 is far away and enthusiasts don't know any specifica about Dodge's EV or its emuscle power, but it is expected to be the fastest Dodge vehicle ever made. Several teasers show the vehicle will feature all-wheel drive and be powered by several electric motors–two at a minimum. Depending on the electric motors, the upcoming Dodge EV could even make over 900 horsepower and feature a 0-60 mph time of just two seconds. Dodge even announced the car will have an artificial soundtrack to satisfy enthusiasts' devotion to the engine's roar. That may sound cheesy to some, but Dodge isn't the only automaker adding a soundtrack to fill in the ambient noise in its EVs. 
Pricing is also uncertain at this moment in time, but experts believe Dodge's emuscle car will fall between the $40,000 – $50,000 range. Of course the top-tier trim-topping Dodge EV will surely cost much more, but if that ends up being the case, the entry-level trims will provide more than enough power. Buyers can expect plenty of performance at a relatively accessible price tag. 
Visit us at University Dodge and check out the latest Dodge inventory. Whether you're looking to get behind the wheel of America's most powerful three-row SUV, the Dodge Durango, or are looking for something with a little more bite like the Dodge Challenger or Dodge Charger, we here at University Dodge have got you covered. Follow University Dodge on social media to stay up to date on all the latest Dodge news.
Photo Source/Copyright: Stellantis