Valentine's Day with the Most Loved Dodge Models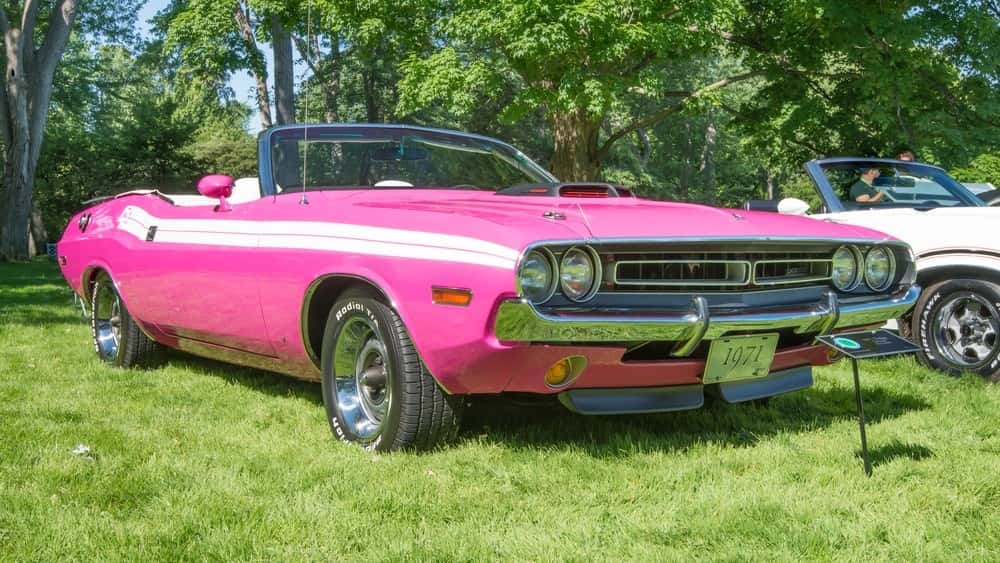 It's Valentine's Day, so everyone's got love on their minds and lucky for us, Dodge is easy to love. The Dodge Durango, Dodge Charger and the Dodge Challenger were all named "Most Loved" in their class according to Strategic Vision.
Dodge Challenger
Named "Most Loved Specialty Coupe," owners love the Challenger because they make it their own. Whether you want a daily driver like the Challenger SXT or a powerful muscle car like the Challenger SRT Hellcat for the weekend, buyers and drivers can easily customize their Challenger to suit their needs and personality.
For the 2017 model year, the lineup includes four engine options and has more than 12 available trims. On top of that, there are a variety of vibrant exterior colors, several rim options, and Mopar has an extensive list of performance parts and accessories specifically built for the customizing car. We expect love for the Dodge Challenger to exponentially increase later this year when the Dodge Challenger SRT Demon is released.
View our Dodge Challenger inventory here.
Dodge Charger
The Dodge Challenger's larger brother, the Dodge Charger took home the "Most Loved" title in the full-size car class. Like the Challenger, the Charger is available with four engine options and several unique trims, but the Charger's four doors and five-star overall safety rating make it a great choice for parents that want power and practicality.
305 horsepower, 375 horsepower, 475 horsepower or 707 horsepower, take your pick. View our Dodge Charger inventory here.
Dodge Durango
For three years in a row, the Dodge Durango has been named the "Most Loved" mid-size SUV. It is powerful and has seating configurations for five or seven passengers. Unlike competitors the Durango has an excellent fuel economy, towing capacity and its interior is sophisticated.
View our Dodge Durango inventory here.