University Ram Had a Blast at Tortuga Music Festival!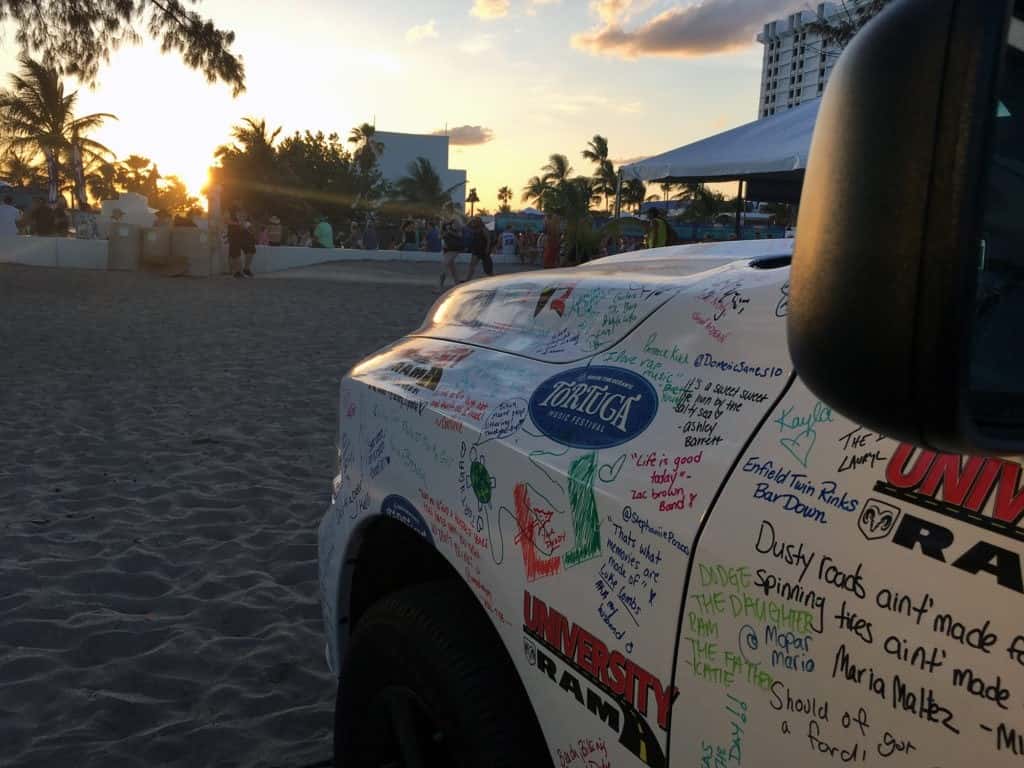 University Ram had such a good time at the 2017 Tortuga Music Festival. The weather was absolutely beautiful on all three days and the music and people were great. We had a fun time getting to know everyone who came by our tent and we still haven't finished reading all of the music lyrics left on the Ram 1500!
So far, we know that more than 1,200 people signed up for a chance to win a free two-year lease on a Ram truck valued at up to $60,000! Over the course of three days, University Ram gave out more than 2,000 drawstring backpacks and 2,000 bottles of suntan lotion. Were you able to snag some of our swag?
We have plans to return to the party next year and we're already working on our plans! In the meantime, here are some of the pictures from this year's event! #TortugaFest #Cheersto5YearsYall