University Dodge Presents the Davie Pro Rodeo + the Raminator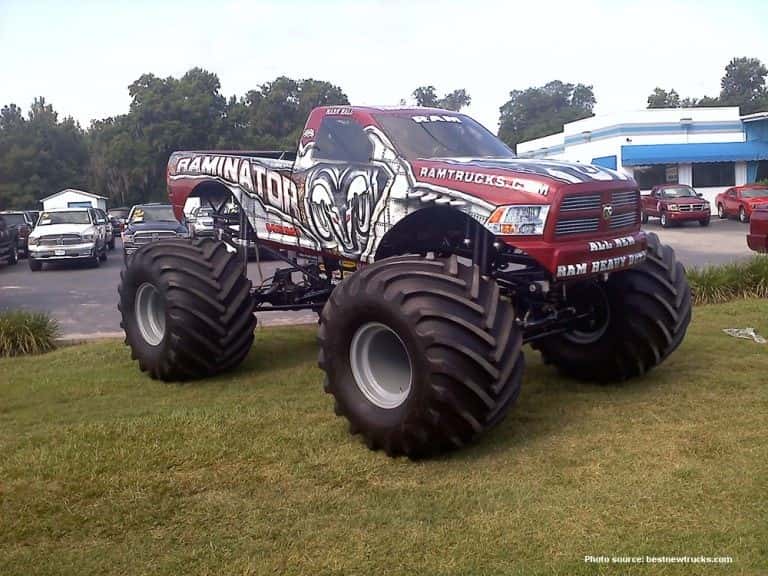 A rodeo, the Raminator, Ram trucks and a wild after party, does it get better? We certainly don't think so! The Davie Pro Rodeo is back in "Cowboy Town" for three days (November 10-12) and it is a big deal, so University Dodge is celebrating in a big way.
Held at the Bergeron Rodeo Grounds, this weekend's Davie Pro Rodeo is the Southeastern Circuit Finals and the results from this weekend will determine the cowboys and cowgirls that will represent the Southeastern Circuit at the RAM National Circuit Finals Rodeo.
Cowboys and Cowgirls from all over the Southeast have worked very hard to make it to this weekend's finals and they will be competing for a chance at prize money, which totals $250,000. More details on attending the rodeo below.
Meet, the "Raminator"
If you plan on attending the rodeo, you may want to bring some earplugs because University Dodge is bringing the "Raminator," a huge monster truck. The "Raminator" is a highly modified version of the 2016 Ram 1500/ Ram Heavy Duty truck that is 10-feet in height, 12.5-feet in width, and weighs 10,300 pounds. It has monster truck features like heavy-duty grooved 6? x 43? x 25? Racing Tires, 8 KS Nitro Gas Shocks, 4-Link Suspension, Special Axles Equipped with Detroit Locker and a Hall Brothers custom tubular racing chassis.
The Raminator's engine is pretty heavy-duty, too. The truck has a 565 cubic inch Supercharged HEMI engine that produces more than 2,000 horsepower!! The description doesn't even do it justice, you have to come down and see this bad boy in person! The Raminator will be on display at the Davie Pro Rodeo all weekend long and it will be at University Dodge on Saturday, Nov. 12 from 10 a.m. to 1 p.m.
Davie Pro Rodeo: Southeastern Circuit Finals Details
Event takes place at the Bergeron Rodeo Grounds from Nov. 10-12.  Gates open at 6 p.m. and rodeo events begin at 7:30 p.m. A post-rodeo party and buckle presentation is scheduled for all three nights and it will be held at Cowboys Saloon and the party will begin at 11:15 p.m.
Bergeron Rodeo Grounds are located at SW 65th Ave. in Davie, Fla.
Cowboys Saloon is located at 1805 S University Dr. in Davie, FL.
Share Your Experience with Us!
Feel free to share pictures of the rodeo events, Raminator and after party with us on our Facebook or Instagram. If you are looking for a new Ram truck to tow your own horses or cattle,  check out our Ram lineup here. Then you can roll up to the Rodeo in a brand new Ram and be the coolest cowboy (or gal!) there.