The Rare 2019 Dodge Challenger R/T Scat Pack 1320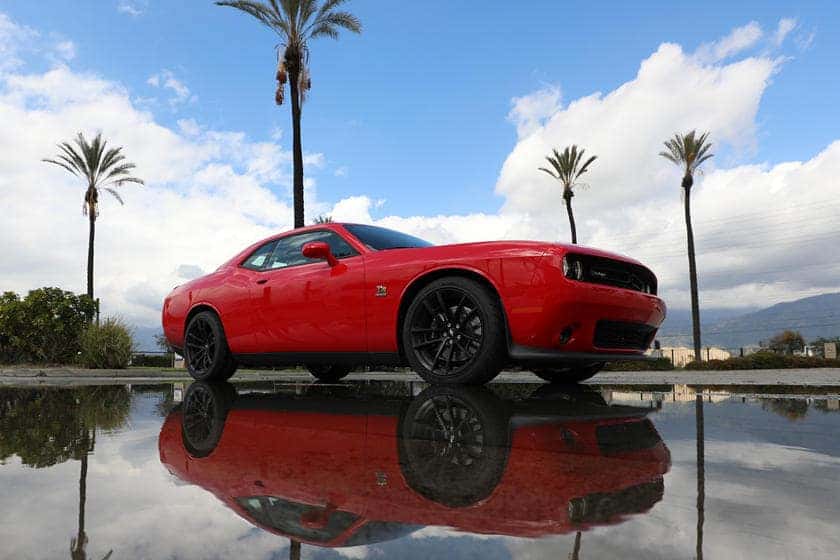 Many believe that the Dodge Challenger remains an old-fashioned choice in the automotive market that feels as if it moves at the speed of light, but nothing could be further from the truth. The Challenger, a uniquely American icon, is entering its second decade as a vehicle defined by its optional and powerful V8 engine. Although the exterior design remains unfazed as time passes, the Challenger remains one of the traditional muscle cars in a sea of wannabe pony cars. Even with downsizing and electrification being the trends, the Challenger reigns supreme if sales figures are anything to judge by. So how does Dodge do it? Besides the powerful engine options, the Challenger model also offers buyers plenty of trims that range from flirting with performance to full-blown drag-strip focused trims such as the 2019 Challenger R/T Scat Pack 1320. 
What makes the 1320 Challenger special? It's a reliable, consistent, and relatively low-cost quarter-mile racer for any gearhead. However, finding one may pose a challenge to buyers considering it's quite a rare beast. Details for the 2020 Challenger 1320 haven't been released yet according to Mopar Insider, however, Mopar Insider did report on the production numbers for the 2019 model. Dodge built a total of 1054 units of the 2019 1320 Challenger, compared to the 3,300 units manufactured of the 2019 Challenger Demon — a vehicle thought of as rarer than the 1320 Scat Pack trim, but the numbers don't lie. Mopar Insider even got more specific with its statistics, indicating that 1026 of the 1054 units manufactured stayed in the U.S., while the other 28 were sold in Canada. 
According to the numbers released by Mopar Insider, only one Challenger 1320 was painted in Yellow Jacket and one in Billet. Both vehicles were pre-production vehicles and were not available for purchase by the public. Following those two pre-production vehicles, the rarest color is Maximum Steel — Dodge made a total of 13 in that shade. Pitch Black and White Knuckle were the most popular colors, with 232 units and 137 units respectively. Each Challenger 1320 Scat Pack is powered by a 392 cubic-inch HEMI V8 engine that uses Demon technology without the added supercharger. Such a massive engine yields a naturally-aspirated Challenger that can finish a quarter mile in 11.72 seconds while driving at 115 mph. Racers have managed even faster quarter-mile times when the Challenger 1320 is equipped with appropriate tires and driven in the right conditions. 
Dodge is no stranger to making race-oriented vehicles, with the brand's introduction of its Drag Pak at the 2019 SEMA. While teaming up with Mopar, Dodge delivered a supercharged 354 cubic-inch V8 engine under the hood of a Challenger. Like many other of the brand's project cars, these Drag Pak Challengers will be limited to just 50 serialized units. Both Mopar and Dodge were tight-lipped about the details, but the car was designed to compete in the upcoming  NHRA Factory Stock Showdown, giving the Challenger just one more course to prove itself on. 
Missed your chance to get behind the wheel of a performance-oriented Challenger model? Don't fret, University Dodge has plenty of performance vehicles in stock, including the latest Charger models and Challenger models. Visit University Dodge and schedule your test drive today!
Photo Source/Copyright: The Drive