The Futuristic Dodge Challenger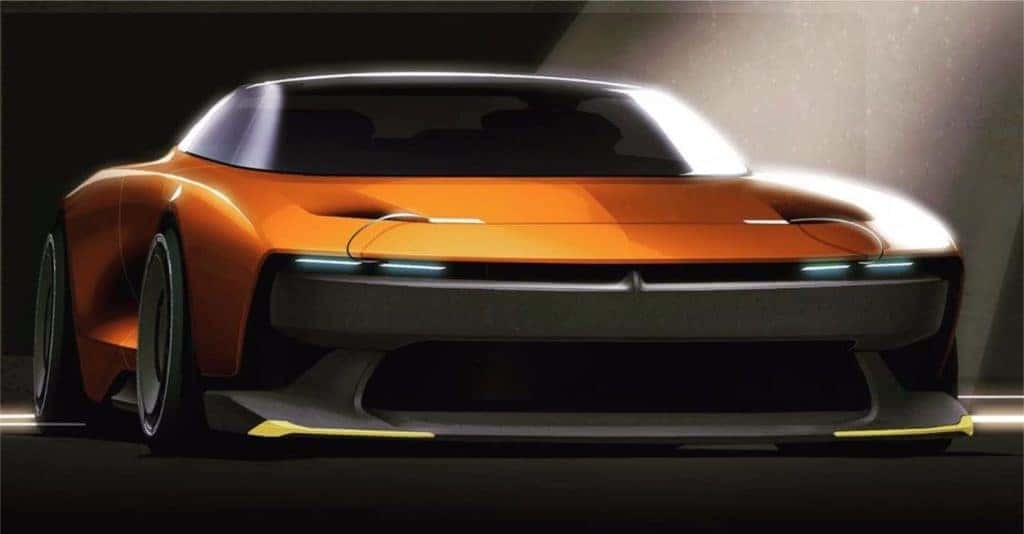 When it comes to automobile design, it's all about the details. Ralph Gilles, Fiat Chrysler Automobiles' (FCA) design boss, recently did the unthinkable and shared an image of what could've been the next Dodge Challenger on his Instagram account. Revealing designs and other production details is out of character for Gilles and FCA, but his caption made the post self-explanatory. 
"We are still having virtual design reviews while we self isolate and work from home. While we are NEVER to show future product on social media, I have made an exception this time as this experimental design of a Dodge of the future fell on the cutting room floor because the designer decided to make the yellow spoiler guards a permanent part of the theme. We had a really good laugh about it though," wrote Gilles. 
Dodge's yellow (now pink) splitter guards have been the source of tension between the manufacturer and its enthusiasts for some time now. Professionals over at Dodge have urged the public to remove the splitter guards before driving their cars off the dealer lots, but many see the contrasting plastic as just another style cue instead. In the case of the design Gilles shared online, it's a sleek orange coupe clad in superwide tires, futuristic slit headlights, an aggressive aerodynamic chin splitter — spoiler — beneath the grille, and huge vents that indicate the presence of a powerful engine. 
The splitter itself is not where the design problem lies, it's the bright yellow accents at each corner that Gilles is poking fun at. Essential during the transport of the vehicle, the splitter guards are made to be protective, but many owners choose to leave them on as a style trend. This "style trend" has become a point of contention not only between the brand and its enthusiasts, but also among car enthusiasts themselves. There are Facebook groups dedicated to shaming people who "forgot their splitter guards on." Even rental cars have been seen with the splitter guards left on. 
Mark Trostle, Dodge and SRT head designer, spoke out about the splitter guards issue last year, according to Road & Track. Trostle said the splitter guards "ruin the lines" of the car and specifically say on them that they are "To Be Removed by Dealer." Of course, sometimes as the cars sit on the lot it's not far-fetched to believe that the splitter guards stay on as a protective measure — even after transit to the dealer. Dodge is serious enough about its splitter guards issue that the automaker changed the color from yellow to more of a pink hue, in order to encourage customers to take them off. Dodge's efforts seem to have fallen on deaf ears, as there are plenty of cars cruising around with pink splitter guards. 
In any event, the splitter guards will continue to give both customers and Dodge plenty to talk about. Enthusiasts should be happy to learn that Dodge cares so passionately about its vehicles and their respective designs, even if the splitter guards are now an inside joke in the Dodge community. As for when the public will get a  glimpse into the next-generation Challenger, that remains to be seen. Dodge has not confirmed any production dates or updates to the model, and any changes will likely not happen until at least 2023. Until then, we'll have to stay glued to the rumor mill as Gilles already made it clear he never shows future product on social media ahead of time. 
Ready to be part of the splitter guard debacle? Here at University Dodge, we promise we won't judge you regardless of how you like your Challenger splitter guards. Check out our 2020 Challenger inventory and schedule your test drive today! Follow University Dodge on social media for the latest Dodge performance news and offers.
Photo Source/Copyright: Ralph Gilles/Instagram