The Dodge Power Dollars Campaign Returns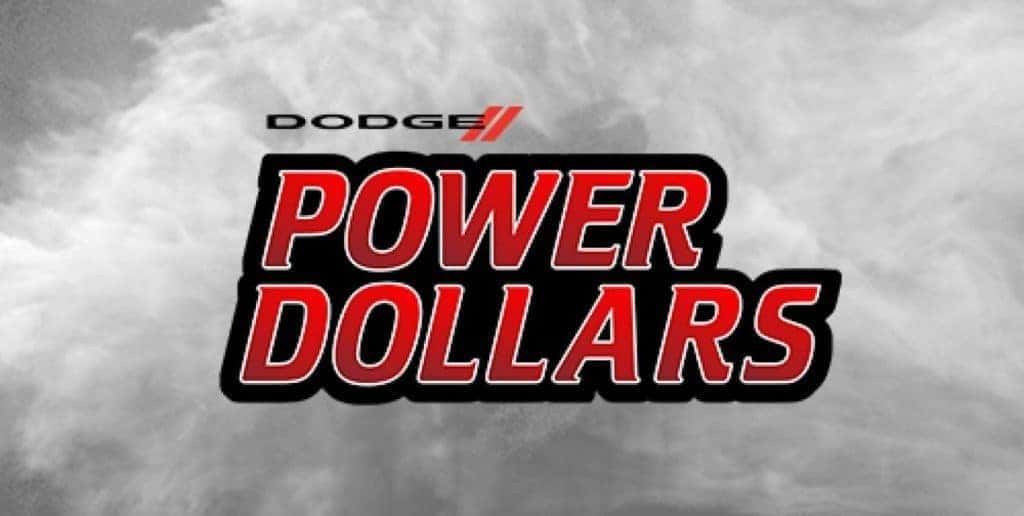 Dodge is determined to strengthen the power of  American muscle cars as the brand just announced an extension of its Dodge Power Dollars promotional campaign. A new social media campaign was just launched by the automaker with hopes of celebrating both the new and existing performance enthusiasts devoted to growing Dodge's "Brotherhood of Muscle." Beginning March 3, 2020, consumers across the U.S. interested in any 2020 Dodge Charger or Challenger model will be entitled to a $10 per horsepower cash allowance through the Dodge Power Dollars initiative. Additionally, Dodge wants to hear from the consumers that benefit from the latest promotion and encouraged them to contribute to the brand's new social media series titled #TheMuscleBehindUs. 
"Our Dodge performance enthusiasts are drawn together by their love of American muscle. And Dodge Power Dollars has tapped into something very powerful. So we're now making Dodge Power Dollars available on any 2020 model-year Charger or Challenger to make it even easier for our fellow horsepower addicts to join 'The Brotherhood of Muscle'," said Tim Kuniskis, Global Head of Alfa Romeo and Head of Passenger Cars — Dodge, SRT, Chrysler and FIAT, FCA — North America. 
Dodge Power Dollars 2020 is intended to build on the brand's strong muscle car sales that kicked off during the last two quarters of 2019. In fact, beginning in August 2019, Dodge vowed to grow from 485 million horsepower on American streets to 500 million horsepower by the end of the year. The automaker beat that goal two months ahead of schedule and opted to extend the Power Dollars campaign until the end of the 2019 model year. 
Thanks to the initial Power Dollars campaign, Dodge posted its best six-month sales in muscle car history. During the second half of 2019, Dodge sold a total of 84,216 vehicles — both Charger and Challenger sales combined, vastly growing its "Brotherhood of Muscle." Challenger sales alone surpassed 60,000 units in 2019, more than doubling the number of Challenger vehicles sold when it was first introduced. On the other hand, the Charger model had its best sales year since 2013, with a total of 96,935 vehicles sold. By the end of 2019, Dodge had added 33 million more horsepower into the hands of muscle car enthusiasts and onto the roads of America. 
Want to join "The Brotherhood of Muscle?" Visit us at University Dodge and check out our 2020 Charger and 2020 Challenger inventory. Put the pedal to the metal — responsibly — and take out a Charger or Challenger for a test drive. Follow us on University Dodge social media to stay up to date with the latest Dodge news and promotions. 
Photo Source/Copyright: Dodge