#TailgateThursdays
It's finally here everyone, that time of the year that we all look forward to – TAILGATE SEASON! Here at University Dodge, we make it our priority to give you the latest and greatest when it comes to all things tailgating, including food, sports, cars and much more!
So here's the deal, every #TailgateThursday, we'll share some our favorite tailgating recipes, sports highlights, and info on our new and upcoming 2018 Dodge models. We hope to get our readers as involved as possible so, share your favorite tailgating recipes on social media!
Now, considering we're based out of South Florida, we have to represent our Miami Dolphins. However, we don't discriminate on visiting teams!
Finally, to the main event! THE FOOD….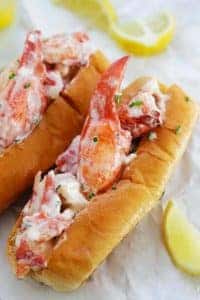 Mini Lobster Rolls
Makes 24 | Prep Time: 20 minutes | Cook Time: 20 minutes
Ingredients:
4 cups water, for boiling (Use 1 ½ cups of water per lb of lobster)
2 lbs live small lobsters or ½ lb cooked lobster meat
½ cup of mayo
1 teaspoon of honey
1 tablespoon of lemon juice
2 tablespoons of melted unsalted butter
Pinch of salt
3 dashes of ground black pepper
1 tablespoon of chopped fresh dill
1 tablespoon of chopped fresh chives
24 small dinner rolls
Instructions:
Bring the water to boil. Add the lobsters, cover, and cook until they turn bright read, about 8 minutes.
Remove the lobster, set aside and let cool. Crack the lobster shells, pick the meat from the tail and claws. Cut the lobster meat into bite-sized pieces.
Add the mayonnaise, honey, lemon juice, salt, black pepper, dill and chives together, set aside.
Cut down into the tops of the rolls to split them, but do not cut all the way through so folding can be simple . Spread the butter on the sides. Heat up a skillet on medium heat and cook the sides until they are nicely toasted and become golden brown. Fill the inside of the buns with the lobsters. Serve immediately. ENJOY!!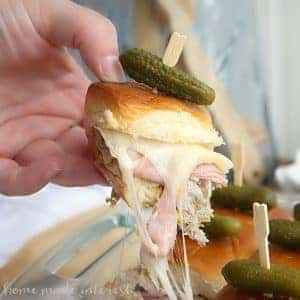 Cuban Sandwich Sliders
Makes 15 | Prep: 15 minutes | Cook: 20 minutes
Ingredients:
1 package Slider rolls
Yellow mustard
1 lb Cooked Pork, shredded
1 package Oscar Mayer Selects Natural Applewood Smoked Ham
8 slices Swiss cheese
¼ cup of Butter, melted
16 small Dill pickles (or pickle slices) for garnish
Instructions:
Preheat oven to 350 degrees
Place the bottom half of the slider buns into a casserole dish. Spread yellow mustard over the buns. Layer shredded pork over the buns then layer ham slices, swiss cheese and place the top buns on the sliders and brush them with melted butter.
Cover the dish with foil and bake for 10 minutes, then removes foil and continue to bake for 10 more minutes. Add pickle slices on top for a garnish and enjoy!
Photocred for Cuban Sliders: www.homemadeinterest.com
Photocred for Lobster rolls: www.rasamalaysia.com
Looking for your next tailgating vehicle? Come stop by our store University Dodge located in Davie, FL or visit our website to check out our latest inventory.