"Something Big is Coming" to the 2018 SEMA Event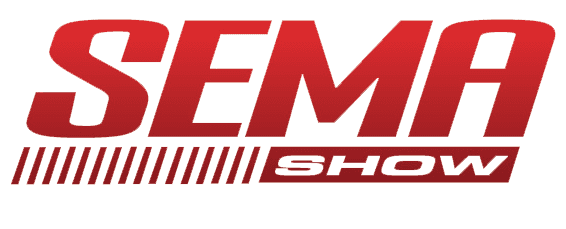 "Something big" is headed to the 2018 Specialty Equipment Market Association (SEMA) event, according to Mopar, and it consists of a new and improved Dodge Charger. In what appears to be a spectacular event, taking place on October 30th through November 2nd, 2018, the event will be comprised of many performance models that have already been teased, including the 1,400 horsepower Dodge Challenger SRT Demon, among many others.   
Mopar recently released a teaser video that begins with a fiery set of paw prints that come into view, followed by the heavy revving of a classic muscle car. Those paw prints are quickly extinguished by what appears to be elephant-sized footprints, followed by an Elephant Grey classic Dodge Charger that emerges before the video ends on a smokey note with the message "something big is coming." BUT WHAT DOES IT ALL MEAN?!
Everyone first assumed that this had something to do with Chrysler's 426-cubic inch V8 HEMI that earned the nickname "elephant" in 1964 and also made its way into a number of Dodge models – Dodge Dart, Plymouth Fury, and Dodge Coronet. While only finding a home in 11,000 factory vehicles, the powerful motor became known as "the elephant" amongst its fans for its undeniable strength, so we think that's the message Mopar is trying to send us.  
A couple of years after the "Street Hemi" entered production, several more Dodge and Plymouth models were equipped with the elephant engine, yet slightly different. One of the most significant differences was the compression ratio and camshaft that weren't shared with the original elephant engine that was designed for NASCAR. Unfortunately, by 1971, the infamous 426 HEMI V8 engine disappeared into the sunset but returned with a more modernized enhancement in a 2012 Dodge Charger concept vehicle.
Taking into account that SEMA is typically aimed towards the aftermarket consumer crowd, is it possible that Mopar has outdone themselves? Word is there's a new 426 Supercharged Crate HEMI heading to the show. Feeling reminiscent of the powerful 6.2-liter supercharged Hellcat "Hellcrate" engine that was initially debuted at the 2017 SEMA event.? Included in the kit was a powertrain control module (PCM), power distribution center, engine wiring harness, chassis harness, accelerator pedal, ground jumper, oxygen sensors, charge air temperature sensors and fuel pump control module for the 6.2-liter supercharged Crate HEMI Engine. The PCM is unlocked and set to the factory 707- horsepower calibration. We're thinking a new kit will have similar components if released.  
As previously mentioned, the 2018 SEMA event will take place on October 30th through November 2nd in Las Vegas. At University Dodge, we offer a huge selection of high-performance vehicles that are ready to test-drive. Located in Davie, FL, visit our website for more information on our entire new car inventory selection.