Ram Truck, Dodge Make Their Return to the 2021 State Fair of Texas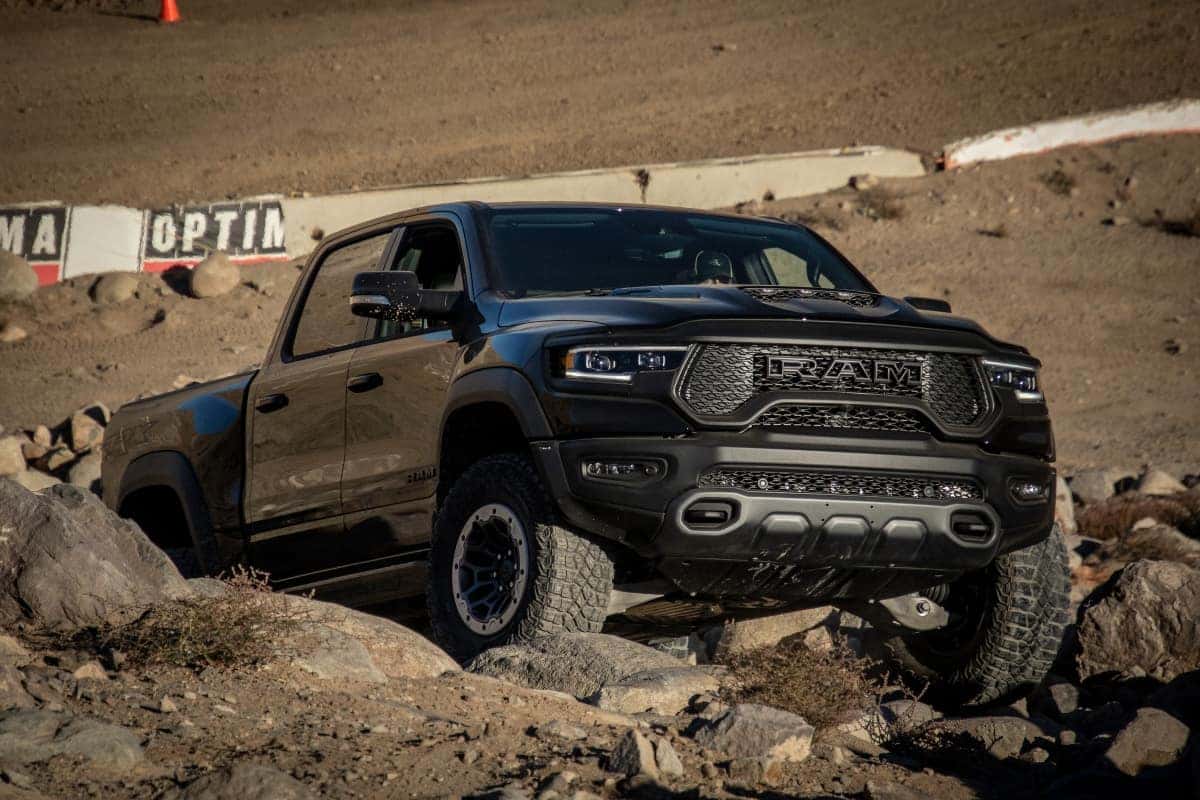 Stellantis (parent company of both Ram and Dodge) will participate in the 2021 Houston Auto Show (beg. September 24, 2021) with a variety of displays and experiences from its many brands –Alfa Romeo, Chrysler, Dodge//SRT, FIAT, Jeep, and Ram. Stellantis planned on attendees enjoying both indoor and outdoor driving experiences, including a Ram Truck Zone and an inventive Ram 1500 TRX thrill ride. Dodge is slated to shake things up with its Dodge Challenger R/T Scat Pack Shaker model.
"We are proud to share that this is our 85th year to display vehicles at the State Fair of Texas. We are bringing an impressive lineup of trucks, cars, and SUVs and fair attendees will thoroughly enjoy our displays and interactives," said Steve Yandura, Director of the Southwest Business Center — Stellantis. 
Ram Trucks
Ram is slated to debut three new models and is offering an innovative Ram 1500 TRX thrill ride for attendees. Each new model on display will showcase an even wider selection of exterior and interior features, captivating visitors. Ram's interactive TRX thrill ride is touted as the ultimate off-roading adventure in the building, demonstrating the prowess of the fastest and most powerful mass-produced pickup in the world. 
The 2021 Ram 1500 TRX features 702 horsepower and 650 lb-ft. Of torque, thanks to its proven and reliable high-performance 6.2-liter supercharged HEMI V8 engine. Fair attendees will experience the apex predator of the truck world up close and personal, with professional drivers navigating an interactive course. The Ram Truck display at the Houston Auto Show features a full lineup of pickups that include the reigning "Truck of Texas" and "Luxury Pickup Truck of Texas." The Ram 1500 TRX will be on display with the distinct honor of being MotorTrend's "Truck of the Year," a third consecutive feat for Ram as the 2019 Ram 1500 and 2020 Ram Heavy Duty models were honorees as well. 
Dodge
Dodge returns to the event with the Dodge Challenger R/T Scat Pack Shaker Widebody, offering a combination of several heritage appointments and improved performance thanks to wider tires and wheels. The Shaker name comes from the legendary cold-air grabbing Shaker that's on the hood and extends from the engine compartment, sending cooler air back into the 392 HEMI V8 engine. Dodge will also feature the 2021 Dodge Charger on display, the recent winner of the "Performance Sedan of Texas," as well as the Durango model, the reigning "SUV of Texas," as determined by TAWA. 
Visit us at University Dodge and check out the latest offerings from Dodge and Ram Trucks in our new vehicle inventory. Whether you're looking for muscle behind the wheel, performance off-road, or opulent design — both the Dodge and Ram Trucks lineup here at University Dodge have you covered. Follow University Dodge on social media and stay up to date with the latest news and offers. 
Photo Source/Copyright: Stellantis