Ram and Dodge Rocking the Show at SEMA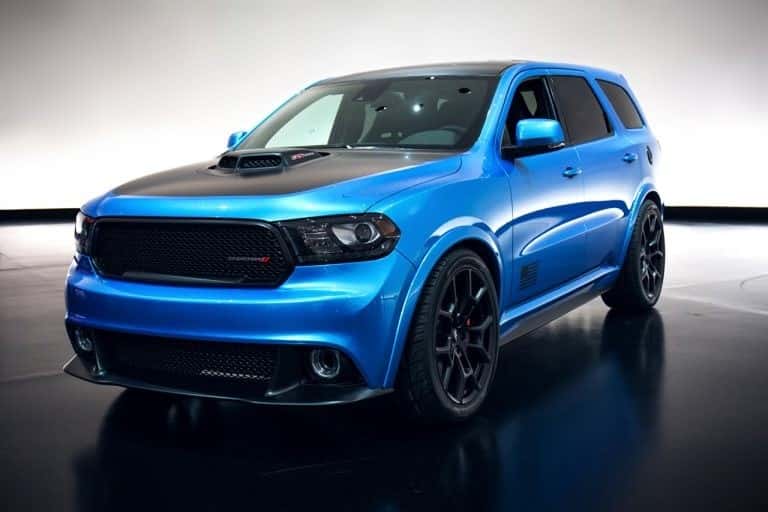 It is that magical time of year again where car lovers, automotive part companies, and hundreds of automotive brands come together for one big show, SEMA. Seminars are given, demonstrations are happening, and the coolest of concept cars are on display (our favorite part to be honest). This year Dodge and Ram vehicles are all over SEMA with both brand new never seen before concepts, check them out.
Ram
There are several Ram concepts at SEMA this year including a Hellcat powered Ram 1500. From the Hellcat powered Ram to a highly modified commercial Ram, there is definitely a Ram concept for everyone at this years SEMA show.
Ram Power Wagon Concept
First up we have a highly modified 2017 Ram Power Wagon. Just when we thought the Power Wagon was already one of the "baddest" trucks around, we stumbled upon this Ram at SEMA. It rides higher for increased off-road capability, has increased performance, and even has some hot exterior additions.
This concept has 37-inch x 12 1/2-inch Nitto Trail Grappler MT tires which are wrapped around 18-inch beadlock wheels. The engine on this bad boy is still the same 6.4-liter HEMI on the current Power Wagon, but has increased performance due to the Mopar air intake and exhaust system which has 5-inch exhaust tips. In addition, the Power Wagon concept comes with powder coated bumpers, wider fender flares, an LED light bar, a new hood, and much more. Check out pictures here.
Ram ProMaster or Beer Master?
The Ram ProMaster has Mopar written all over it (literally). The ProMaster was made especially for this event, but we are sure many will plead for the van to become a reality.  It is basically an ice cream truck, but for beer and it looks great. The grille is not the classic cross-hair grille anymore, but is the RAM logo grille seen on the Rebel. Other awesome features of the custom van include 20-inch wheels with huge fender flares, interior Mopar neon signs and beer taps. We are loving it! Check out photos here.
Ram Hellfire
Last but not least, the all powerful Ram 1500 Hellcat they are calling "Hellfire." Check out the photos here for a visual description, words just can't do this truck justice. You can see the Hellfire logo, red wheels, a red racing stripe down the front, red wheels and more. Also, the truck has red interior trim seats which can't be seen in the photo. If this ever became a reality, imagine the on and off-road power this truck would be capable of producing.
Dodge
Dodge has a couple of great vehicles at SEMA and this year the Dodge Charger won the the honor of "hottest sedan." Here are two of our favorite Dodge vehicles at SEMA.
Dodge Durango Shaker
Imagine the Challenger shaker hood, and now put that on a Durango. If the Dodge Durango Shaker was made, it would no doubt be the coolest SUV on the street. The Durango shaker hood also comes with a satin black hood, roof, and interior accents. It is also sporting other hot features like 22-inch wheels, a big non-cross hair grille, tinted headlights and taillights, a custom rear spoiler for looks and performance. The Durango Shaker of course comes with Dodge's SRT 392 HEMI engine.
Loving the Shakedown Challenger
A custom Dodge Challenger called the "Shakedown Challenger" is a 1971 Challenger that has been revamped with several features from the new 2017 Challenger. The engine on this Challenger is Dodge's 485-horsepower 6.4-liter V8 with extra performance from the hood scoop, cold air intake and 6-speed manual transmission. The hood of course features a shaker with Shakedown logo.
The 1971 Challenger is updated with 2017 Challenger headlights, taillights, and grille and a custom rear spoiler. In addition, the Challenger features the Hellcats famous look with regard to wheels with 19-inch front wheels and 20-inch rear wheels. The car on display has a matte black finish with a red stripe across the back and red logos on the outside and inside of the car.
Of course since these are just concepts at the moment (unfortunately) we do not have any to sell, but what we do have is a huge inventory of awesome Dodge and Ram vehicles for you to enjoy, check them out here.
Photo credit: Dodge Blog