Professional Tailgater: Steak Recipe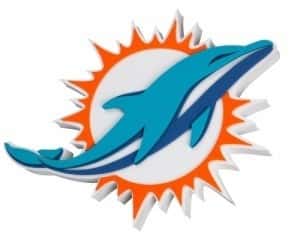 Football season is coming to an end, and in South Florida and that's kind of a bummer. Unlike the usual conditions in Detroit or Buffalo in December and January, Dolphins games played at the SunLife Stadium in Miami are awesome for tailgating.
Whether a dedicated tailgater or just excited to see a football game, be sure to wrap up the football season with a memorable finish and try out a new recipe that will be sure to impress.
John Migita, executive sous chef at Katsuya, one of South Beach's top restaurants, gave us a delicious steak marinade that requires little work or ingredients, and ends with drinking some sake. Seriously — you will love it.
Marinade ingredients
1 piece of fresh ginger (about the size of your thumb)
1 tbsp. minced garlic
3 oz. Soy sauce
1.5 oz. Sake
Directions
At least two hours (the longer, the better) before grilling, marinate your choice of steak — it can be any cut such as NY strip, ribeye, flank steak, or kabobs. Once ready to cook, grill steak to your preferred temperature, and then drink the rest of the sake.
Want more recipes? Follow Chef John Migita on Instagram, @JohnYoshitakaMigita.
Have a tailgater on your holiday gift list? Check out this great gift guide, "10 Gifts for the Tailgater." Tickets are also a good option — the Dolphins have scheduled home games against the Indianapolis Colts on Dec. 27, and the New England Patriots on Jan. 3.
Looking for the Ultimate vehicle for tailgating?
Check out Rob Lambdin's University Dodge for their selection of Dodge Durangos or Dodge Journeys — some models are equipped with the comfortable and convenient tailgating seats.