Production Completed on the First Dodge Challenger SRT Demon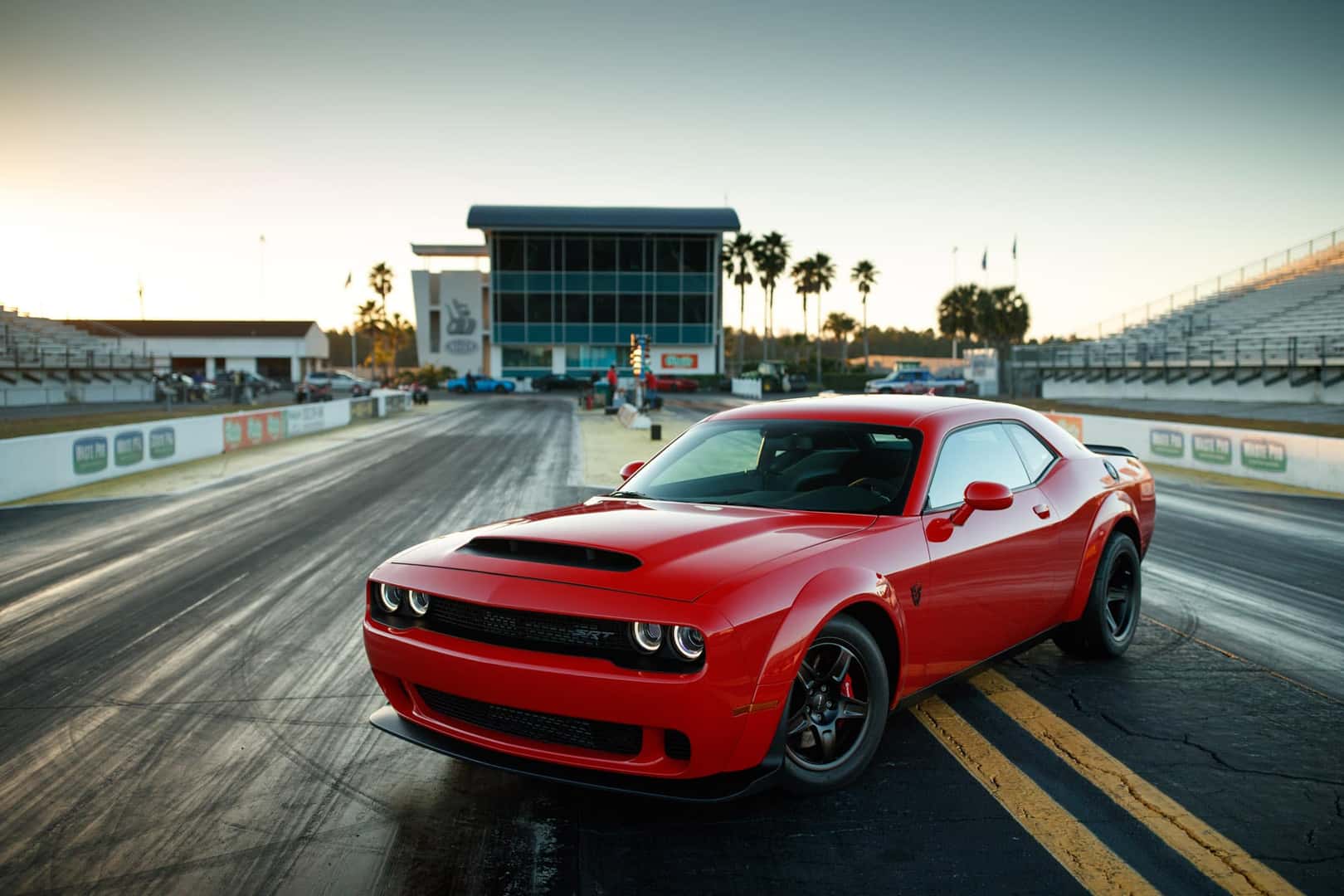 It's finally here, ladies and gentlemen! The first unit of the most anticipated car of the year, the 2018 Dodge Challenger SRT Demon, has rolled off the assembly line. 
Confirmed by a spokesperson for Fiat Chrysler Automobile, the customer-intended Dodge Challenger SRT Demon was completed in mid-September. While certain exterior details remain unknown, it is known that it will not be B5 Blue because the first run of Challenger SRT Demon units are not available in that color.
But the good news does not mean you can expect to see a Challenger SRT Demon haunting the streets in the next few weeks. Unfortunately, information about the time frame that buyers will receive their order is pretty vague. According to the FCA, deliveries will begin "following containment at the plant." Whatever that means…
Just to refresh the memories of buyers, the Demon's supercharged 6.2-liter V8 churns out 840 horsepower and 770 lb-ft of torque, all of which include 8-speed automatic transmission. The new 18×11-inch lightweight aluminum wheels will carry you to victory across 1320 feet of scorched drag strip.
Now, all that's left is to sit tight and stay tuned to when buyers can order and personalize their very own demon. Give us a call at (954) 332-1421 to meet with a Demon specialist who can help you place your customized Demon order!