Pricing Announced for the 2021 Dodge Charger Lineup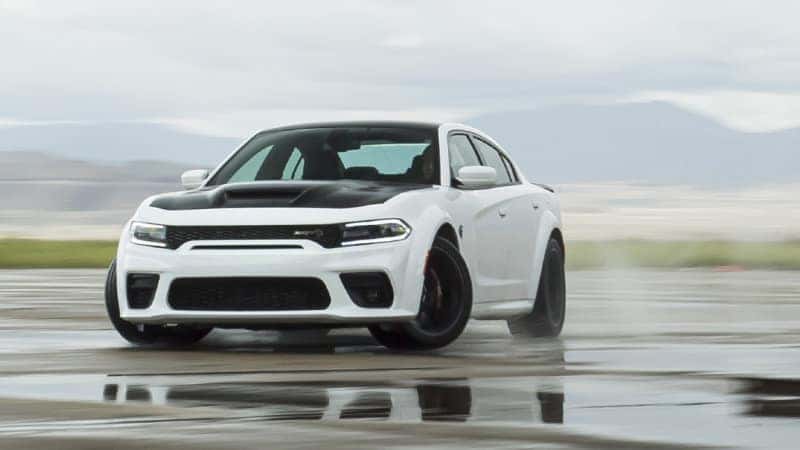 Dodge//SRT announced pricing for its 2021 Dodge Charger lineup, continuing the brand's pursuit of unmitigated power and performance. The 2021 Charger lineup starts at U.S. manufacturer's suggested retail price (MSRP) of $29,995 (plus destination fee). The lineup's top-tier gem, the 2021 Charger SRT Hellcat Redeye — notorious as the most powerful and mass-produced sedan in the world — has a starting MSRP of $78,595 (plus destination fee). 
"As America's only four-door muscle car, the 2021 Dodge Charger does what no other sedan does — delivers power, performance, all-wheel-drive (AWD) capability and the ability to carry the family of friends. And for about $100 per horse, you get the most powerful and fastest mass-produced sedan in the world with the new 797-horsepower Charger SRT Hellcat Redeye," said Tim Kuniskis, Global Head of Alfa Romeo and Head of Passenger Cars — Dodge, SRT, Chrysler and FIAT, FCA — North America.
The 2021 Dodge Charger lineup includes plenty of variety for muscle enthusiasts to choose from. The SRT trims remain the top-tier for the lineup, thanks to their full range of impressive and boastful engine options designed to exceed the needs and wants of a wide range of Dodge enthusiasts. Even those looking to balance power and a four-door sedan. Not only does the 2021 Charger lineup include the all-new Charger SRT Hellcat with its supercharged V8 high-output engine option, the rest of the Charger trims include: 
The Charger SRT Hellcat is powered by the same supercharged 6.2-liter HEMI Hellcat V8, with a standard output of 717 horsepower and 650 lb-ft of torque.
The Charger Scat Pack, renowned for offering the most horsepower per dollar than any other sedan in the automotive industry, is powered by the 392 cubic-inch HEMI V8 and boasts a naturally-aspirated 485 horsepower and 475 lb-ft of torque. 
The Charger R/T trim is powered by a 5.7-liter HEMI V8 and offers 370 horsepower and 395 lb-ft of torque.
The remaining Dodge Charger trims, the SXT and GT trims are powered by the brand's 3.6-liter Pentastar V6 and offer buyers between 292 and 300 horsepower, and up to 264 lb-ft of torque — depending on whether the vehicle is rear-wheel-drive or all-wheel-drive. 
Additionally, not only does the new Charger SRT Hellcat Redeye act as the major change for the four-door muscle car's 2021 lineup, Dodge is also upgrading all Charger AWD vehicles with new 20-inch wheels finished in Satin Carbon. The new wheels come standard on the Charger GT AWD and are available as an upgrade on the Charger SXT AWD. Buyers who opt for the popular Blacktop Package get the same wheels, but in a Black Noise finish instead. 
When it comes to available all-weather capability, overall interior cabin space, performance options, exclusive packages, heritage design cues, and unrivaled prowess when it comes to power, customers can count on the Dodge Charger. Remember, this is the world's only four-door muscle car — likely very few things it can't do. Dealer orders for the 2021 Dodge Charger open in September and initial deliveries are scheduled for early 2021.
2021 Dodge Charger Trims
| | |
| --- | --- |
| Charger SXT | $29,995 |
| Charger SXT AWD | $33,595 |
| Charger GT | $31,995 |
| Charger GT AWD | $34,995 |
| Charger R/T | $36,995 |
| Charger Scat Pack | $41,095 |
| Charger Scat Pack Widebody | $46,595 |
| Charger SRT Hellcat | $69,995 |
| Charger SRT Hellcat Redeye | $78,595 |
Plus a $1,495 destination fee.
Follow University Dodge on social media to be the first to learn when Dodge's 2021 lineup begins to arrive at our dealer. In the meantime, check out the latest offers from Dodge, browse the current Dodge inventory, and schedule your test drive at University Dodge today!
Photo Source/Copyright: Dodge