Prevent Pet Mess in Your Car or Truck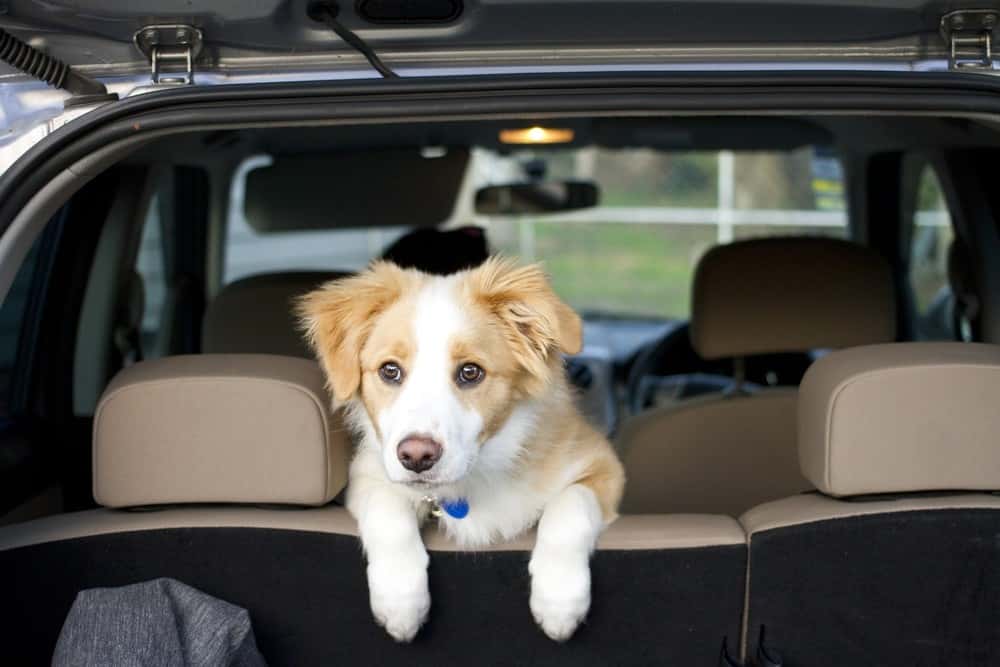 A lot of dogs love going for a ride in a car or truck, but that doesn't mean we all like the mess that can come along with it. Hair and drool on the seats, dirty windows from a wet nose and a possible accident are all risks we take when a dog gets in the car. However, there are a couple things one can do to prevent these problems.
Seat Covers
Whether leather or cloth, if you don't want you vehicle's seats to get covered in hair or scratched up, you will need to get seat covers for the vehicle. Some seat covers are made to fit individual seats or a bench seat and they are great choices for people who want a more permanent solution.
Another type of seat cover is like a hammock-style seat cover for the back row of seating and it is very easy to remove and install, so it's a great option for occasional car rides. Popularly used in sedans, the hammock-style cover protects the vehicle's back-row seat as well as the back of the two front seats. The hammock also creates a little divider that prevents a dog from jumping into the front seat and distracting the driver.
Clean Windows
Dogs are great at leaving the interior car windows streaked with slobber and drool from their mouth and nose, so if this is something that drives you nuts, here's a little hack. Cover your windows with clear plastic wrap. You can either leave the cover up for a few uses or replace it each time before your dog gets in the car.
Bathroom Breaks
Every time (not just before a long road trip), before letting your dog in the car, make sure they use the bathroom. Also, if you are going on a road trip that is more than just a few hours, make sure you make enough stops to let your animal out for food, water and to use the bathroom, even if you don't need to they might.
Car Sickness
Some dogs love the car and some dogs hate the car and get car sick. If your dog often begins heavily panting, pacing, heavily drooling, vomiting and/ or seems upset during a car ride, there's a good chance your dog gets car sick. If this is the case, talk to your vet about ways to reduce their stress and sickness when in the car.
Finally, don't bring your dog for a ride in the car and leave them in there. Year-round, the sun in Florida heats cars very fast and it doesn't take long for the conditions in a car to become unbearable for a dog. Leaving the windows down isn't enough to keep the car cool. Same goes for a truck bed. Though an animal may not be suffocating in a hot box, the material in truck beds gets really, really hot.
Any other hacks or advice for people who drive with their dogs? Let us know your suggestions on Facebook.