Pennzoil Makes Awesome Viper Farewell Video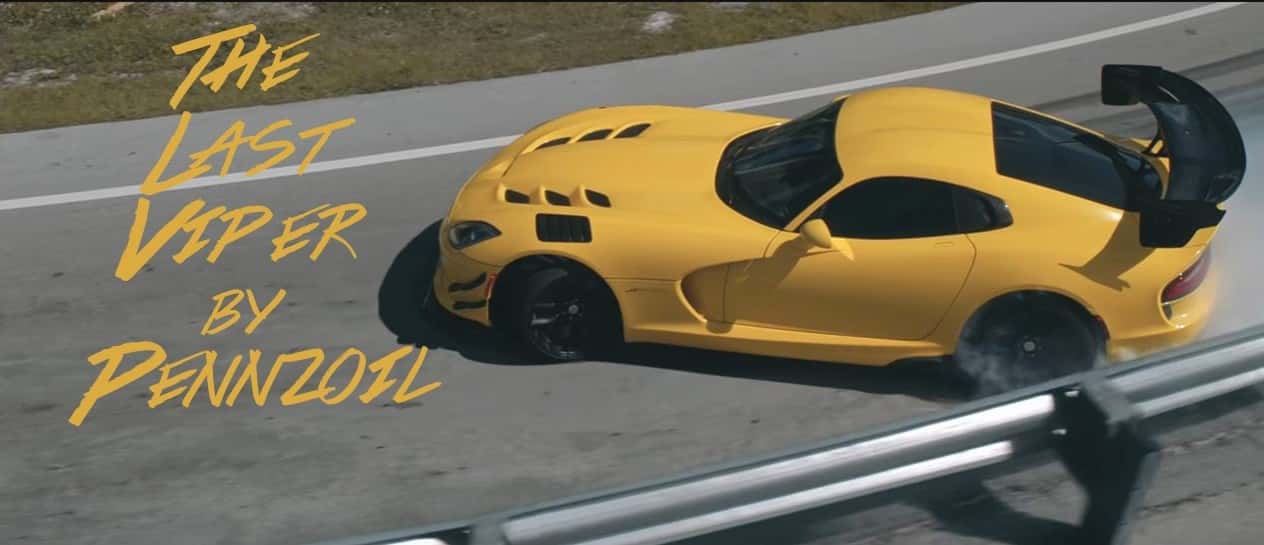 To say "goodbye" to the legendary Dodge Viper (2017 is the last year) Pennzoil created a video highlighting all of the things were going to miss — speed, agility, superior handling, style and power.
Wearing a license plate with the message "V8EATR," we're reminded that the Viper has an 8.4-liter V10 engine that would surely devour a V8 if given the chance. Throughout the video, the Viper zooms in and out of the streets of Miami and Fort Lauderdale, drifts arounds curves and just pretty much owns whatever road it takes.
The Viper in the video is bright yellow and that is just a reminder of what Viper owners loved so much about their Viper, it was always a showstopper, and since it was available in hundreds of thousands of paint and stripe combinations, it was also unique looking. (It's also the brand color for Pennzoil!)
There are still more Vipers available out there and you can contact us at University Dodge to see what we still have in stock.