Past, Present, Future: Dodge Awards + News for '16 and '17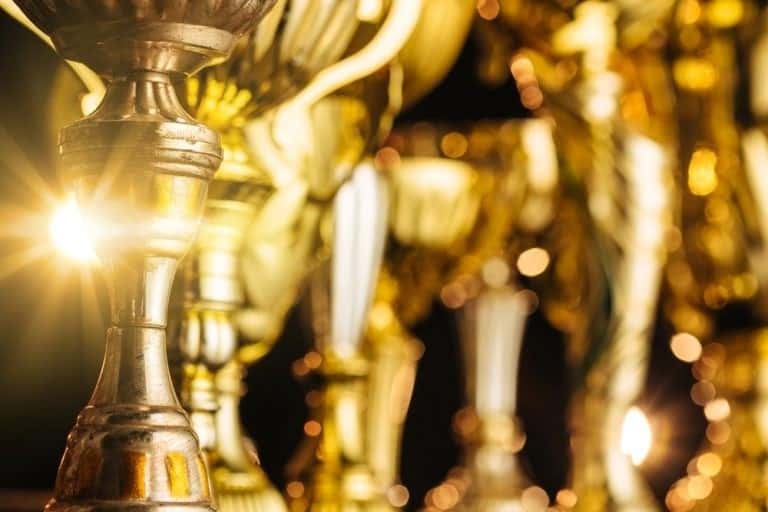 2016 has been an interesting year for the auto industry and Dodge stayed busy with the year's special-edition models, changes to the 2017 lineups and earning awards for their excellence in engineering. So before we roar into the new year with the all of the new 2017 Dodge models and tons of other new changes, here's a look back at some of the news and awards Dodge and Ram earned in 2016.
Despite the SCCA certifying that the 2016 Dodge Viper ACR holds more track records than any other production car in the world, one of Dodge's biggest stories in 2016 was the discontinuation of the Dodge Viper. To bid farewell, Dodge released six limited-edition Viper models that all quickly sold out.
In addition to the Viper's track achievements, three Dodge models earned spots on Strategic Vision's "Most Loved Cars in 2016." The Charger held its title as the Most Loved Full-Size Sedan, the Challenger was named the Most Loved Specialty Coupe and the Dodge Durango was named the Most Loved Mid-Size SUV.
For the fourth year in a row, the Dodge Challenger was named AutoPacific's Ideal Vehicle Award (IVA) in the sporty car segment. Additionally, the Dodge Challenger received the 2016 TrueCar Pre-Owned Value Award in the "Sportscar" segment from ALG.
However, the loss of the Viper just means that Dodge has made plenty of room for new 2017 performance models. The 2017 performance lineup will include three new Challenger T/A models, a first-ever all-wheel-drive muscle car, the new Challenger GT AWD, and two new Charger Daytona models.
Already earning awards for next year's models, the 2017 Charger and Challenger both have a five-star overall safety rating from the NHTSA and the 2017 Charger earned the Residual Value Award from ALG.
Aside from changes to the performance lineup, Dodge has tweaked their family vehicles for the 2017 model year.  The Dodge Journey, Grand Caravan and Durango all have new trims on the lineup and each model and trim is better equipped than ever before.
2017 will be exciting. You can already start searching for 2017 Dodge models here. University Dodge has the biggest selection of SRT Hellcat models in the southeast U.S.