New '19 Ram 1500 and Dodge Challenger SRT Demon Earn Awards During NAIAS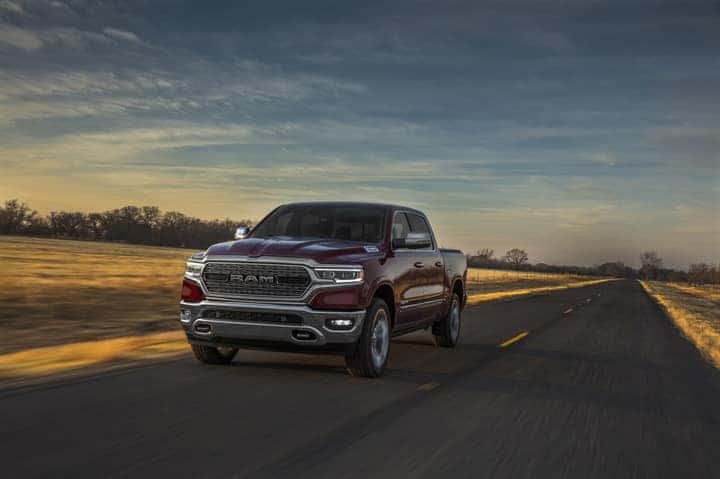 Among the many vehicles University Dodge is proud to represent and sell, the new 2019 Ram 1500 and the Dodge Challenger SRT Demon were recently awarded for different benchmarks during the North American International Auto Show.
2019 Ram 1500 Wins Cars.com Best of Show Award
The debut of the new 2019 Ram 1500 stole the spotlight at the North American International Auto Show. Aside from all of the chatter about the new model across automotive professionals, car enthusiasts and car publications, the new model won Cars.com's Best of Show award. The new redesigned version of the Ram 1500 delivers an all-new experience for owners.
Among some of the most notable changes are the Ram 1500's new gigantic touch screen in the front console and the improvements in fuel economy and towing capacity.
The boldly redesigned 2019 Ram 1500 supports an all-new eTorque 48-volt mild hybrid system, which generates better fuel economy for both V6 and V8 engines also increases torque, which is always an important factor when it comes to towing. Both engines are coupled with an eight-speed transmission.
Practically, the 2019 Ram 1500 supports up to 12,750 pounds of towing and it also offers 2,300 pounds of payload, as this vehicle doesn't compromise on power and performance.
On the technology front, the redesigned Ram 1500 has made significant strides. The new model has the most up-to-date Uconnect 4 system, enhancing the vehicle's entertainment and tech capabilities, complete with a 360-degree camera and exclusive content direct from SiriusXM with 360L.
Regarding the interior, newly added speakers are now re-positioned to improve overall sound quality. An available option includes a powerful and crisp 19-speaker, 900-watt Harman Kardon audio system. Additionally, an optional RamBox Cargo Management System comes with a three-prong 115-volt plug. For more storage and practical reasons, the RamBox provides additional versatility and security for Ram truck owners.
With the highest ownership rate of any other pickup truck, you can trust in what the Ram 1500 offers, as it has stood as a premier name for 37 years in counting.
Dodge Challenger SRT Demon Awarded for Drivetrain
The all-new 2018 Dodge Challenger SRT Demon has made waves in the industry, and just recently it won Roadshow by CNET's 2018 Roadshow Shift Award in the Driveline Technology of the Year. The Roadshow Shift Awards reward developers who produce innovative, unmistakably defiant technologies and products that help progress the auto industry overall. That's exactly what Dodge has done with their all-new 2018 Dodge Challenger SRT Demon.
The 2018 Dodge Challenger SRT Demon, producing up to a whopping 840 horsepower, has caught the eye of many muscle car enthusiasts. It's supercharged 6.2-liter HEMI Demon V8 engine is the most powerful factory-produced engine on the market. The SRT Demon engine produces up to 770 lb-ft of torque and accelerates from 0-60 mph in only 2.3 seconds and completes a quarter-mile in 9.65 seconds!
Unique to the 2018 Dodge Challenger SRT Demon is the award-winning SRT Power Chiller, which uses the Demon's air conditioning refrigerant to help further cool all air entering the engine's eight cylinders. Since cooler air contains more oxygen molecules, this helps the engine deliver maximum output of the horsepower.
While speed might the main reason you want to own this special Dodge muscle car, there's only one seat for the driver, but for only a single dollar more owners can add a passenger seat and for a second dollar add an additional two seats provided in the back.
Hurry over to our store University Dodge, located in Davie, FL to special order your very own Demon, as only 3,000 models were made in production. We'll also be able to help you test drive any available Ram 1500 pickups, before the arrival of the all-new 2019 Ram 1500.
Photo credit: Dodge