Mopar Unleashes 807 Horsepower With the Latest Hellcrate Redeye Crate Engine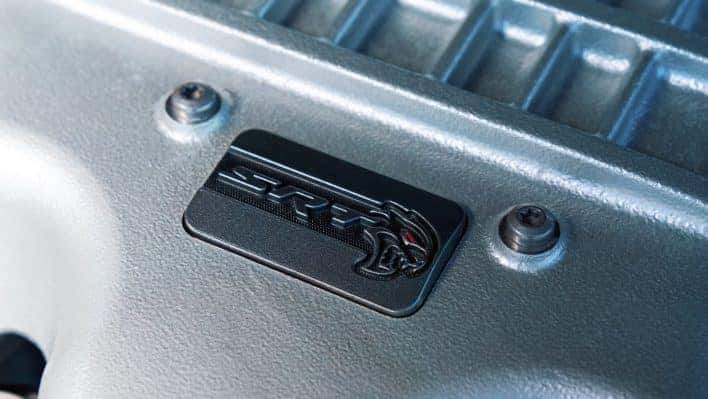 Mopar is back at it, unleashing even more power in the muscle-car segment with an all-new crate engine. The 807-horsepower Hellcrate Redeye is sure to dazzle builders and enthusiasts alike with its 6.2-liter Supercharged HEMI V8 engine. 
"With the addition of this new supercharged HEMI, Mopar now offers five HEMI crate engines with a range of 375 to 1,000 horsepower. All Mopar crate engines are quality-tested and factory-backed to deliver proven performance to our enthusiasts," stated Mark Bosanac, Head of Mopar Service, Parts and Customer Care for FCA — North America. 
Like we mentioned earlier, the Hellcrate Redeye brings the heat with its 807 horsepower, along with 717 lb-ft of torque, and is engineered with factory-backed hardware that makes it a perfect fit beneath the hood of any Dodge muscle car. The record-setting engine was first seen on the record-setting (and limited-edition) 2018 Dodge Challenger SRT Demon that's usually referred to as the world's quickest and most powerful muscle car ever. The same supercharged HEMI engine can currently be found under the hood of the industry's most powerful muscle cars, including the new Dodge Charger SRT Hellcat Redeye, Challenger SRT Hellcat Redeye, and the halo of Dodge's 2021 lineup, the new 807-horsepower Challenger SRT Super Stock.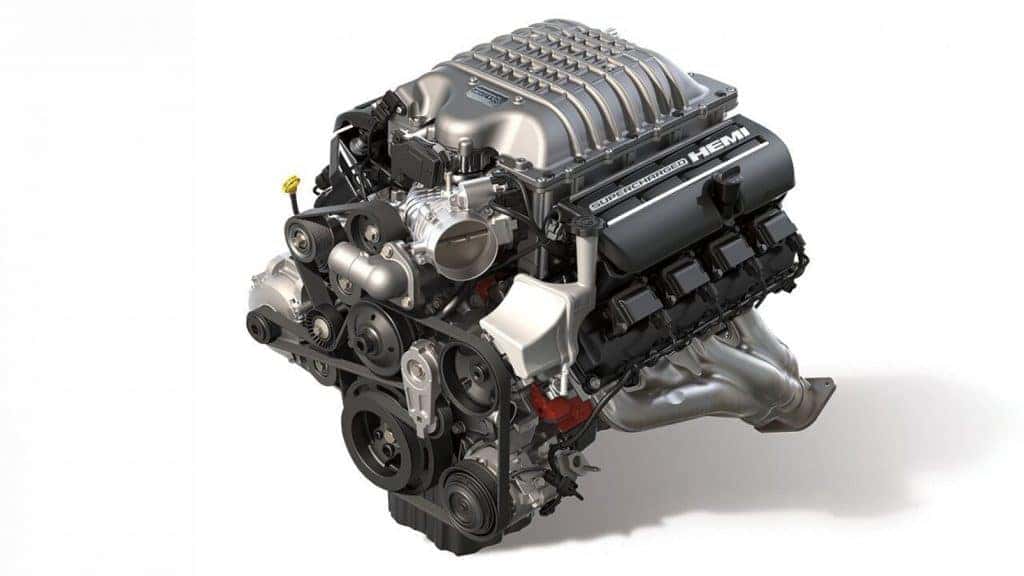 The new Hellcrate Redeye engine features the following significant upgrades when compared to the standard Hellcat:
Larger supercharger – 2.7 liters versus 2.4 liters
Increased boost pressure: 14.5 psi versus 11.6 psi
Higher rpm limit: 6,500 rpm versus 6,200 rpm
Forged alloy steel crankshaft with 90.9-millimeter stroke and revised balancing
Induction-hardened crank bearing surfaces; individual journal optimized main bearing clearances
100 percent increase in piston-cooling jet flow
Revised valve-spring design with 33 percent increase in oiling for valve springs and rocker tips for improved lubrication and cooling
Single-groove collets on valve stems for improved stability
Oil pan and windage tray optimized for high acceleration – tested up to 1.8 g
Each engine is dyno-tested for 42 minutes before being shipped
5150 alloy camshaft primed for high rpm performance and decreased overall weight
Forged high-strength alloy pistons; 30-micron increased piston-to-bore clearance
Powder-forged connecting rods; upgraded shank and big end; revised ultra-high tensile fasteners
The complete Hellcrate Redeye engine assembly comes with a supercharger with throttle body, coil packs, a water pump, a flexplate, fuel injectors, and a front sump oil pan. Buyers interested in a manual transmission will have to purchase additional accessories and parts to complete the mission. Mopar is also offering an available Front End Accessory Drive Kit which includes pulleys, mounting hardware, a power-steering pump, and an alternator. The Hellcrate Redeye 6.2-liter HEMI V8 supercharged engine is available for order and retails for $21,807 and ships in one-of-a-kind packaging that includes in-depth installation directives, helpful tips, and other information sheets all wrapped up with a Hellcat Redeye logo.
"2021 marks the year that Dodge has distilled to a pure performance brand with 700+ horsepower models available across the entire Dodge lineup. The new 807-horsepower Hellcrate Redeye crate engine gives any pre-1976 vehicle owner another opportunity to become a member of the Dodge Brotherhood of Muscle by tapping into the Dodge/SRT power that wasn't available then, but is now," said Tim Kuniskis, Global Head of Alfa Romeo and Head of Passenger Cars — Dodge, SRT, Chrysler and FIAT, FCA — North America. 
If you're feeling inspired by Mopar's latest crate engine, remember you can check out other Mopar parts and accessories here at University Dodge. If you're already the proud owner of a Dodge muscle car you can rest assured that our professionals here at University Dodge can help answer your questions before accessorizing your vehicle. If you're feeling the need for speed, but aren't a proud member of the Brotherhood of Muscle just yet, explore the latest Dodge Performance inventory at University Dodge and schedule your test drive today! Be sure to follow University Dodge on social media so you can stay up to date with the latest Dodge news and offers.
Photo Source/Copyright: Mopar/FCA