Mopar Enlists the Don Schumacher Racing Performance Team as Official Supplier of its Drag Pak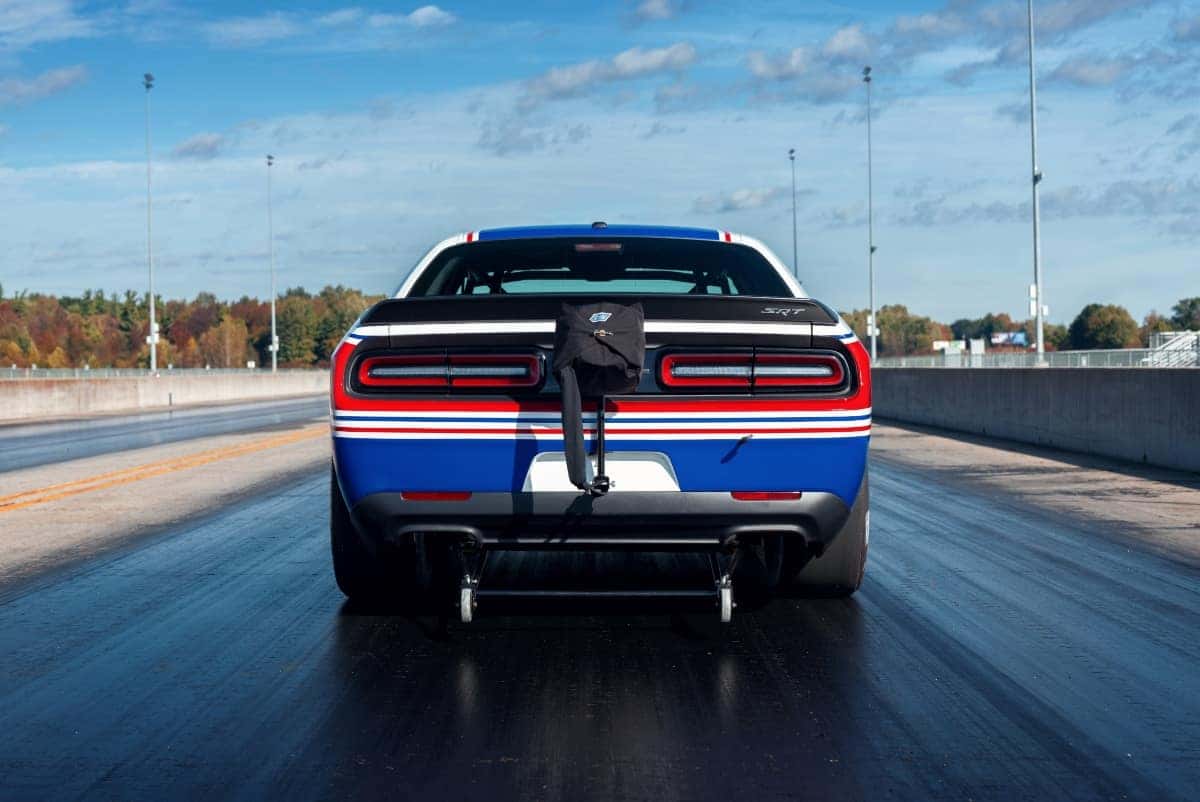 There's a new kid in town when it comes to performance supplies. Mopar recently named the Don Schumacher Racing (DSR) Performance team as its official supplier of officially licensed engine components for the 2015 and 2021 Dodge Challenger Mopar Drag Pak. Albeit limited production, the Dodge Challenger Mopar Drag Pak is purpose-built for muscle cars and professional drag racers competitions in events authorized by the National Hot Rod Association (NHRA) and National Muscle Car Association (NMCA). Just this past March (2021), Dodge debuted on the track the most powerful Drag Pak ever built with a 7second quarter-mile run at the NHRA Gatornationals. DSR pilot Leah Pruett was at the helm. 
The latest DSR Performance catalog now offers engine components tailored to the 345-cubic-inch Supercharged Gen III HEMI V8 engine that lies under the hood of both the 2021 model year and previous-generation Drag Pak. The licensing agreement is a step forward in an already-existing partnership that first began in 1971 and was officially sanctioned by Mopar in 2003. Mopar and DSR Performance can count 14 NHRA world championships and 279 event wins, including a world championship in 2018 with Pruett aboard a third-generation Dodge Challenger Mopar Drag Pak and three Factory Stock Showdown wins. 
"These purpose-built Mopar performance parts are specifically designed and engineered for the Drag Pak. In expanding our relationship with DSR, we're providing our sportsman racers and loyal performance enthusiasts with all of the best performing engine parts needed to succeed on the dragstrip," said Mark Bosanac, North America Vice President, Mopar Service, Parts & Customer Care.
Mopar and DSR's complete catalog consists of more than 20 individual parts which are now available via the DSR Performance Parts online shop. Among the parts now available to order:
Aluminum race blocks and rebuild kits
Cylinder head assembly and hardware
Camshaft
Rotating assembly parts, including cranks, bolts, rods and pistons
Valve train and intake valves
Various (tensioner, supercharger and idler) pulleys
Oil pan assembly
In addition to DSR's online shop, they also offer on-site support and tuning consulting services as well to Dodge Challenger Mopar Drag Pak owners and teams across all NHRA national events. 
Dodge Challenger Drag Pak
According to Dodge, the latest 2021 Challenger Drag Pak is the quickest when powered by a 5.7-liter supercharged HEMI V8. How quick are we talking about? A quarter mile in only seven seconds. Dodge hasn't revealed just how much horsepower it takes to make this feat possible, but the engine is approved for NHRA and NMCA classes, and thus is aided by a 3.0-liter Whipple twin-screw supercharger. Additionally, the engine also features upgraded internals, a new aluminum ice tank to keep the intercooler extra cool, and a new accessory drive. Under the hood there's a small nod to the 1970-1974 'Cuda and Challenger models, complete with a special red and chrome tag on the radiator support. There's also a silhouette of the Challenger, along with key inso such as the axle ratio, engine designation, and vehicle code. Additionally, Dodge also added a badge on the dash that highlights the model. 
Explore all that Dodge has to offer here at University Dodge. Check out our latest Dodge inventory, including the Dodge Challenger SRT Hellcat at University Dodge and schedule your test drive today! Follow University Dodge on social media to stay up to date on the latest Dodge news and offers. 
Photo Source/Copyright: Stellantis