Maximizing 485 Horses with Brembo, Pirelli and Slingshot Wheels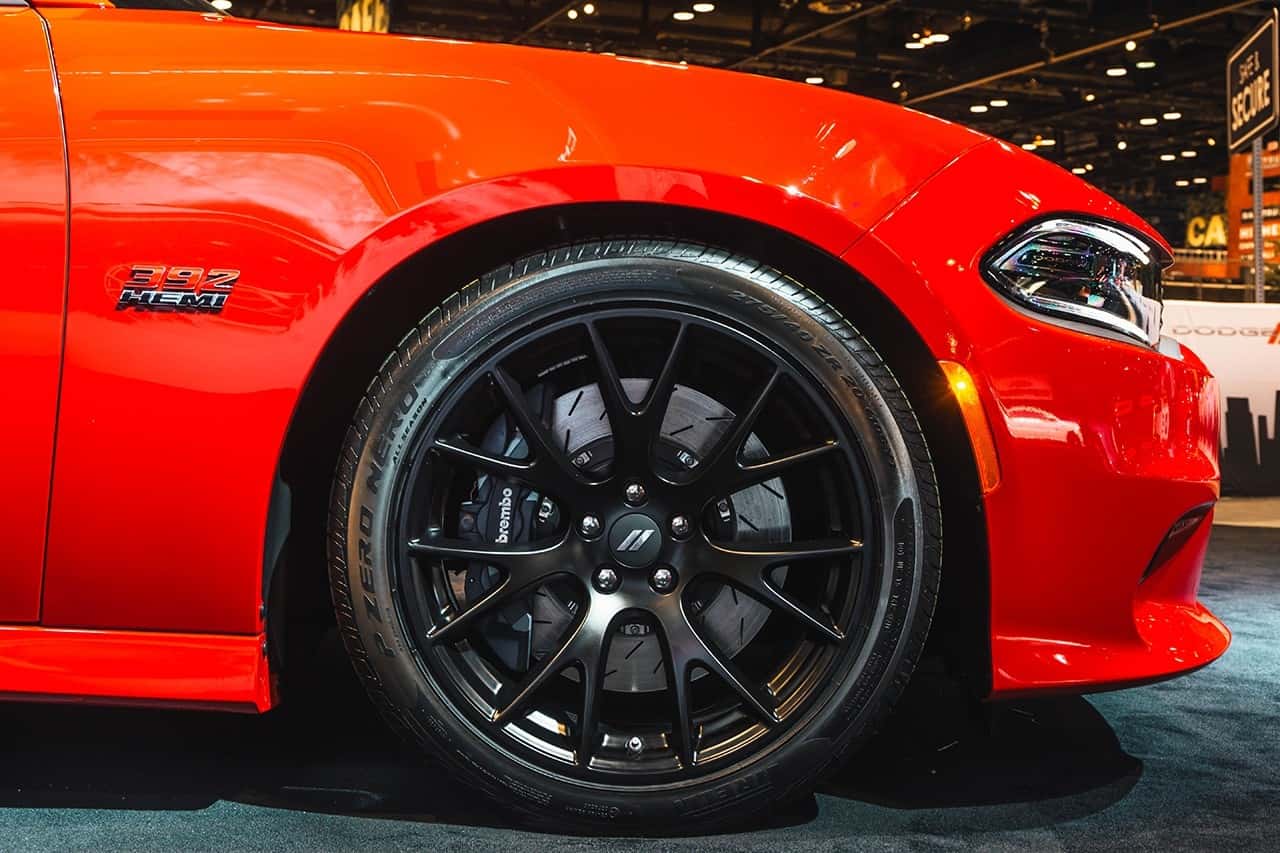 Dodge just made it easier for Scat Pack models to pack a harder punch with the new Dynamics Package. All three Scat Pack models (Challenger R/T Scat Pack, Challenger 392 HEMI Scat Pack Shaker and Charger R/T Scat Pack) can now be upgraded with a few different components that were once only available on SRT Hellcat models, so not only will performance increase, but style will, too.
So what do the new parts include? For a little over $2,000 owners can add bold wheels, high-performance tires and enhanced braking power supplied by high performance Brembo brakes. The new wheels are wider 20×9.5-inch "Slingshot" seven-spoke, lightweight forged-aluminum matte black wheels. The sleek wheels are then wrapped in Pirelli P Zero Nero performance tires, which will make any corner or highway entrance ramp just a little more exciting.
Finally, the package's Brembo brakes easily reign in all 485 horses produced by the vehicle's 6.4-liter HEMI V8 engine. The front brakes are 15.4-inch two-piece rotors and six-piston calipers and the rear brakes are four-piston calipers and 13.8-inch rotors.
Sounds like fun to us. Come by University Dodge to get a closer look at the new Dynamics Package on our 2017 Dodge Challenger and Charger models.
Photo source: Dodge