Invitation to the Dodge Garage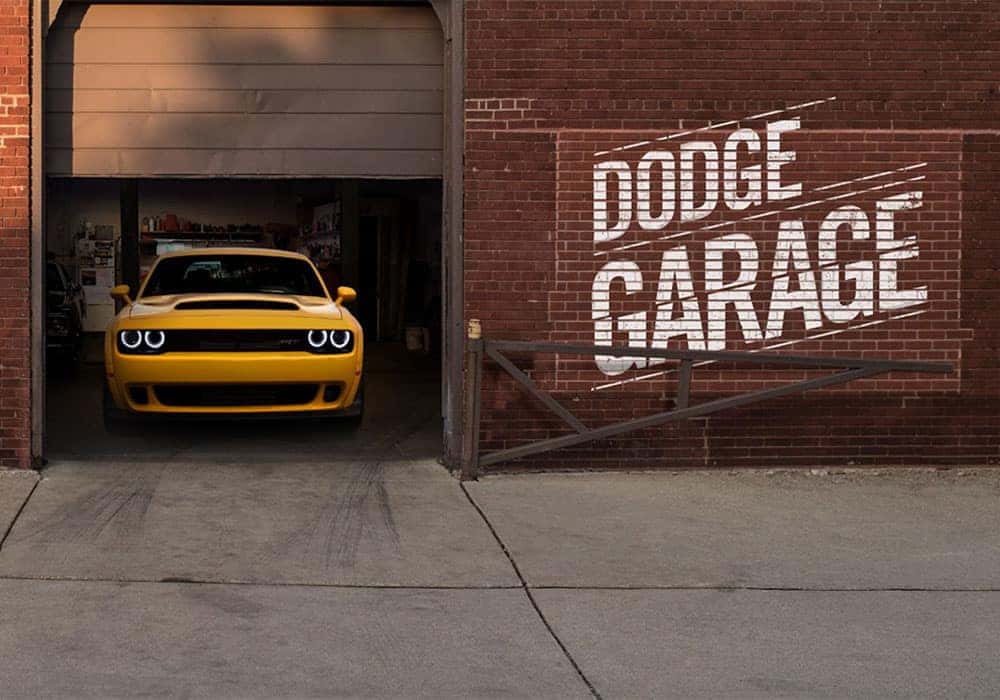 You're cordially invited to the Dodge Garage!
Dodge Garage is an entirely digital "garage" of social media content and your premier stop to find out about all things Dodge, SRT and Mopar! From upcoming releases to any news regarding muscle cars and racing, to the all-new 2018 Dodge Demon. Find all the vehicles on the Dodge line-up and remain kept in the loop on a constantly recycling web of info.
This new digital content hub is the premier destination where muscle car and race enthusiasts can hang out to get the latest across the web, including events, photo galleries and downloads from wallpapers for desktops to every electronic device in between.
What are you waiting for? Check out Dodge Garage to have all the content you crave from all sources of the internet promptly gathered for your viewing enjoyment. Should you want to shop Dodge or gain everything from apparel to Q&A's with Dodge engineers and designers, there's no better place to become immersed with the Dodge brand.
Dodge Garage curates content from across the web, in addition to the Dodge brand's official social channels, to deliver the latest muscle car and racing news to enthusiasts. There's even a Racing Headquarters for updates on Dodge and Mopar teams, their current schedules and NHRA current point standings with live updates.
Create an account, reply to articles, share upcoming events, and dive into the world of Dodge along with us today at the Dodge Garage! And for more information about what Dodge vehicles we have awaiting you, look no further than University Dodge!