How the 2020 Dodge Challenger SRT Super Stock Quickly Became a Collectors' Favorite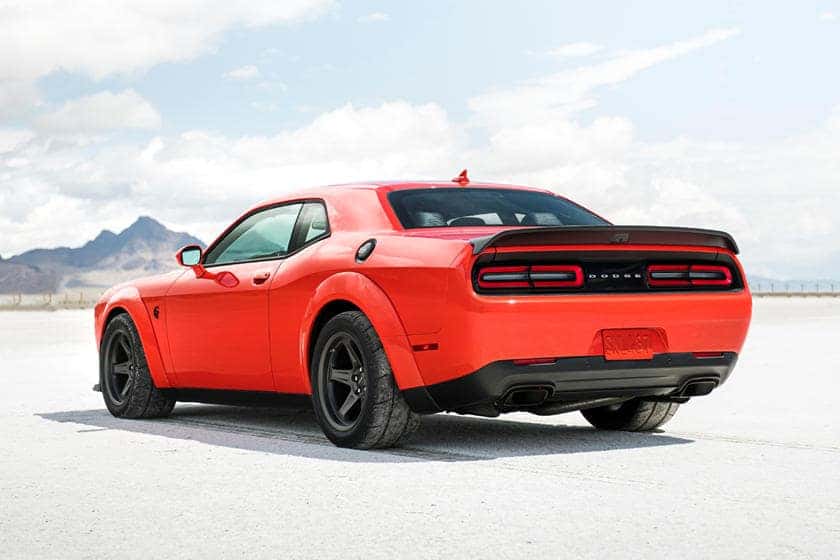 The Dodge Challenger SRT Demon was quite the boisterous machine when it landed on the scene in 2019, but this time around it's the 2020 Challenger SRT Super Stock that's considered the top-of-the-line. As for the Demon, it was exclusive to the 2019 model year and Dodge states that the 807-horsepower Super Stock is not a direct replacement for it. The differences between the two models? The Super Stock has one less pony (808-hp on the Demon), a Widebody kit, and other standard features like front and rear passenger seats!
That said, both the Challenger SRT Demon and the Challenger SRT Super Stock were designed to dominate — more like eclipse — the quarter-mile. The Super Stock has no production limit, while Dodge simply produced 3,300 units of the Demon. Although Dodge plans to make as many Super Stock Challengers as it deems fit, the 2020 Dodge Challenger SRT Super Stock is actually rarer than the Demon. Here's the catch: a Dodge spokesperson revealed that there's only a small batch of Super Stocks for the 2020 model year — in fact, there are only 200 units! 2021 is a different story, as Dodge has decidedly put production into overdrive. 
Consumers looking to purchase the meanest Challenger on the market have nothing to worry about, as both the 2020 and 2021 model have the exact same mechanical features. Included in these features: the hefty 6.2-liter V8 Hellcat engine that's powering this monster through the quarter-mile in 10.5 seconds at 131 miles per hour. It's not farfetched to believe that the limited amount of 2020 Dodge Challenger SRT Super Stock will force the car to become a collector's hot ticket item, not to mention the premium it could demand from future collectors as well. 
"I swore that we'd never build another Demon and we won't. But I also said that every Challenger Hellcat and Redeye comes with an unspoken commitment to uphold the brand and the new Challenger SRT Super Stock is engineered to do just that," said Tim Kuniskis, Head of Passenger Cars, FCA — North America. The best part about this latest announcement from Dodge is that the Challenger Super Stock is not a limited-run vehicle. Order books open this summer, with the official arrival to dealer lots sometime in the fall (2020).
In the meantime, explore the latest that the Dodge Performance lineup has to offer here at University Dodge. Check out our Dodge Charger and Dodge Challenger inventory and schedule your test drive today. Be sure to follow University Dodge on social media for the latest Dodge news and offers.
Photo Source/Copyright: Dodge