Holiday Gift Ideas for the DIY Mechanic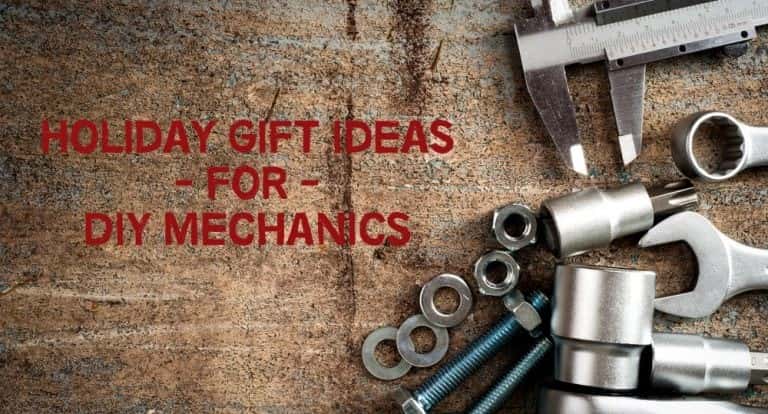 Holiday shopping for a DIY mechanic can be difficult, especially if you don't know much about what they need, but we are here to help. Here's a couple great gift ideas for a DIY mechanics. Happy shopping!
Magnetic Parts Bowl
A majority of us have seen "A Christmas Story" and the scene where Ralphie spills his father's bowl of lugnuts in the snow. It is unforgettable. Well, this bowl is the answer to that unfortunate scenario. With a magnetic parts bowl, all of the metal parts like nuts, bolts and even tools will stick to the bowl and won't fall out and get lost on the ground if tipped the wrong way or turned upside down. It's a simple gift but will save your mechanic from a lot of frustration and headaches.
Telescoping Mirror
This is a giant version of the mirror the dentist uses to see the back of your teeth and it offers the same benefit to a mechanic. Telescoping mirrors make it possible for mechanics to see different views of engine parts that are not clearly visible. It's an affordable gift that can make working on an engine a lot easier.
Tool Set
Is the mechanic you are shopping for new to the DIY world? Or if a long-time mechanic, is their tool set missing some specific tools? If either of those apply, a new tool set could be a great gift. There are some tool kits that have over 250 different tools that can be purchased for less than $200.
Garage Car Lift
Finally, the garage car lift. This gift is a bit pricier, but it would be loved by the mechanic in your life. This is a car lift that is built into the garage and it makes it super easy to do all of the mechanical fixes that require getting under the car. A built-in car lift really gives the mechanic the ability to make any type of modification or repair at home.
Hope we helped! Happy Holidays from all of us at University Dodge. Come on down if you need the biggest mechanics gift, a new car or truck, or check out our Dodge and Ram inventory here.