High Performance Driving School for SRT Vehicles at Bob Bondurant School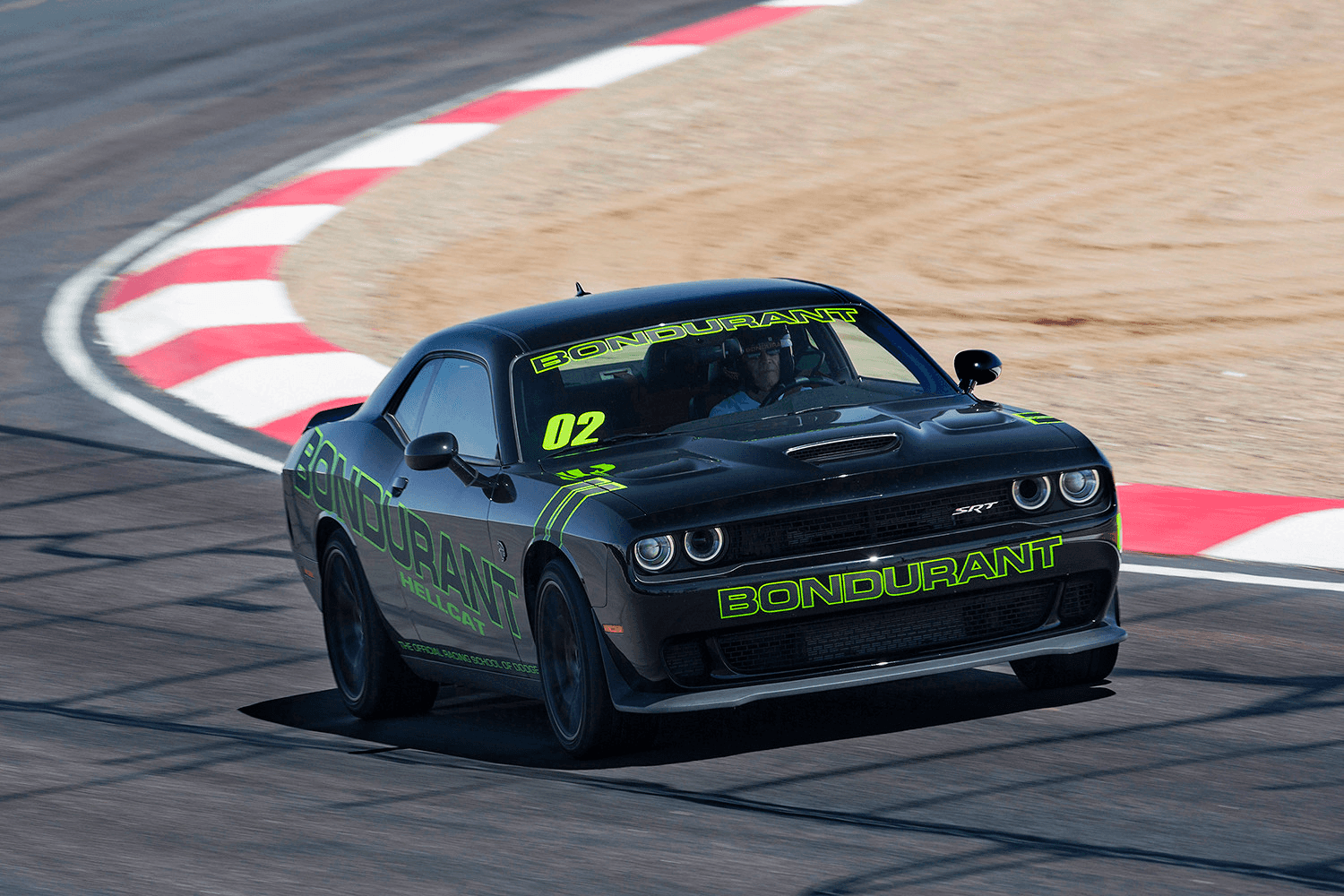 When the Dodge Challenger SRT Demon was released, you may have heard that buyers of the new vehicle receive complimentary admission to driving instruction at a high performance driving school, and that is true, but we also wanted to let everyone know the same offer is also available to owners of all new Dodge/SRT vehicles.
Within one-year of a new purchase, all buyers of new Dodge/ SRT models are eligible for one free SRT High Performance Driving School (a one-day class) at the Bob Bondurant School of Higher Performance Driving, which is the official racing school for Dodge/SRT vehicles.
The SRT High Performance Driving School is a specific program that teaches drivers how to drive and control high-performance SRT vehicles. Class lessons and exercises include accident avoidance, how to handle a car that is skidding, how to properly drive around a track. Lunch is served during the day and at the end of the the day, Bondurant driving professionals take individuals for a ride around the track at top speeds.
Eligible Cars
Dodge Challenger SRT Demon
Dodge Challenger SRT 392
Dodge Charger SRT 392
Dodge Charger SRT Hellcat
Dodge Challenger SRT Hellcat
Dodge Durango SRT
Located in Chandler, Arizona, the Bondurant School of High Performance Driving has been teaching drivers since 1968. Though owners of SRT vehicles can sign up for free within one-year of their purchase, the class is open to anyone. Class starts at $699 per person.
Photo Credit: Digital Trends