Here are Four Reasons the Dodge Challenger is a Better Buy Than the Ford Mustang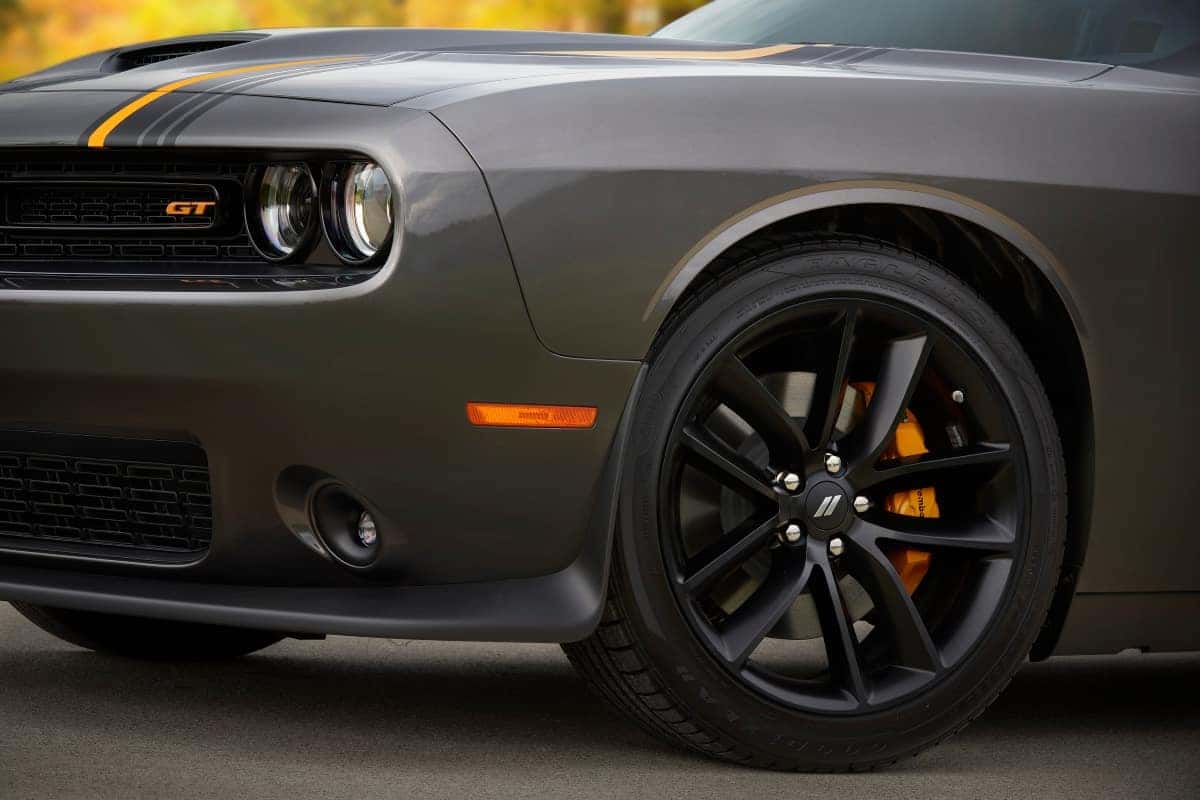 Recent leaks on Ram forums indicate that although the mid-cycle refresh won't be happening any time soon, the Ram 1500 is likely to experience a few changes
The Dodge Challenger remains as iconic as ever and its cult following really hasn't changed since its muscle car heydays back in the 70s. Holding true to its classic design since 1969, the Dodge Challenger is one of the last muscle cars standing, but not without a little healthy competition. While the Challenger and Ford Mustang go toe-to-toe when it comes to powerful engine options, heart-pounding acceleration, and impressive 0-60 mph track times – there are four specific reasons as to why the Dodge Challenger comes out on top. Buyers can count on the Dodge Challenger to deliver: better acceleration, a better interior, improved overall comfort and reliability when it comes to facing off against the aging Mustang. 
Better Acceleration
While neither the Challenger nor the Mustang are slouches, only one can reign supreme and be the fastest. The entry-level trims on both models make around 300 horsepower, but it's in the top-tier trims where the Dodge Challenger excels. Buyers will want to aim for the 2022 Challenger Super Stock with its 6.2-liter V8 engine that yields a whopping 797 horsepower. With a 0-60 time of only 3.25 seconds, the Dodge Challenger dwarfs the 2022 Mustang GT500 with its 5.2-liter V8 engine. 
Better Interior
Performance isn't everything and Dodge knows this. Buyers can remain comfortable and connected inside the Challenger's cabin. The 2022 Dodge Challenger comes with more standard features than the 2022 Ford Mustang, including Apple CarPlay and Android Auto accessibility, a 6-speaker sound system, and a 7-inch touchscreen display. For comparison, the Ford Mustang is relatively bare inside and requires buyers to spend a lot more on higher trim levels to have any bells and whistles. 
More Comfortable
Large and in charge in more ways than one, the 2022 Dodge Challenger is spacious and comfortably fits adults inside. As the largest in its class, it's hard to beat the 2022 Dodge Challenger. Seating inside the 2022 Mustang is smaller and snugger, making it feel cramped at times. While that's ok for short distances, it may pose a problem for longer road trips and more. 
Reliability
When it comes to reliability ratings, the 2022 Dodge Challenger has better ratings than many other sports sedans according to U.S. News– including better ratings than the 2022 Ford Mustang. Scoring an 88 out of a possible 100, the Dodge Challenger is one of the most reliable muscle cars. 
The only factor in which both the 2022 Dodge Challenger and Ford Mustang coincide is in their respective warranties as both models are covered by a 5-year/60,000-mile powertrain warranty and a 3-year/36,000-mile new-vehicle warranty. Buyers looking for power and attitude should look no further than the 2022 Dodge Challenger as it does not compromise and hits the ground running even with its entry-level V6 SXT trim. However, there's one major reason buyers should take a second look at the Dodge Challenger– the model is set to be discontinued by 2024 as Dodge makes room for an electrified muscle car in its lineup. 
In the meantime, explore the 2022 Dodge Challenger here at University Dodge. Check out the latest Dodge inventory and schedule your test drive today! Follow University Dodge on social media to stay up to date with the latest Dodge news and offers.
Photo Source/Copyright: Stellantis