Features That Make Ram Trucks "Ram Tough"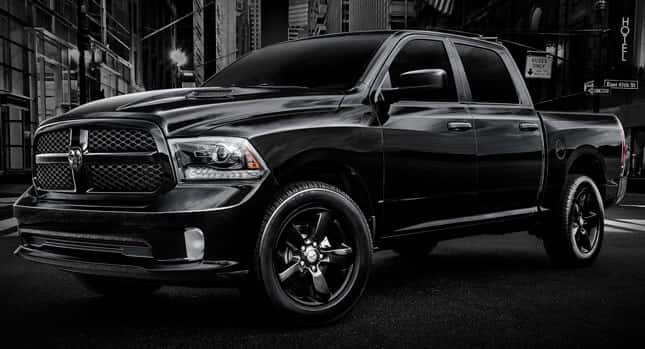 What's Ram tough? Aside from being the name of the truck company, a Ram is an American big-horned sheep that is equipped with a big set of curly horns. When Rams have a dispute between each other, they fight by smashing their horns into one another and the sound of the collision of horns can be heard for miles over the mountains — a perfect reminder of Ram Truck's indomitable spirit.
When the Ram brand separated from the Dodge brand 5 years ago, it maintained its title as the manufacturer of the toughest trucks around. Ram's mission was to be the "real truck customer" pickup truck and not just an option for those who are casual truck buyers or those who buy a pickup for image or style. This was a working vehicle. Period. Ram believes in quality and each Ram truck is and is constructed with high-grade materials, and has been designed by top-engineers and is capable of tasks that other trucks can't handle.
Here are some features that make each Ram truck Ram tough.
Steel Frame
Ram trucks have a frame that is made of high-strength steel. This makes it possible for the truck to handle high payloads while providing stability and driving precision.
Exclusive Rear Suspension
Coil-spring/multi-link rear suspension absorbs the shock of rough terrain which make the roughest roads a smooth ride. As a truck that can handle hauling heavy loads, having a strong rear suspension is extremely important.
Superior Power Plant
The 3.6L Pentastar V6 offers 305-horsepower and 269 lb.ft. torque. The 3.0-liter Ecodiesel V6 puts out a modest 240-horsepower, but boasts 420 lb.-ft. torque, while the legendary 5.7-liter Hemi V8 produces the perfect combination of 395-horsepower at 410 lb.-ft. torque.
Warranty
Ram trucks are back by one of the best warranties among truck manufacturers. All Ram diesel-powered trucks are backed by a 5-year and 100,000-mile powertrain limited warranty and Ram's gas-powered trucks are backed by a 5-year or 60,000-mile powertrain limited warranty.