Fall Events in Florida: Where To Go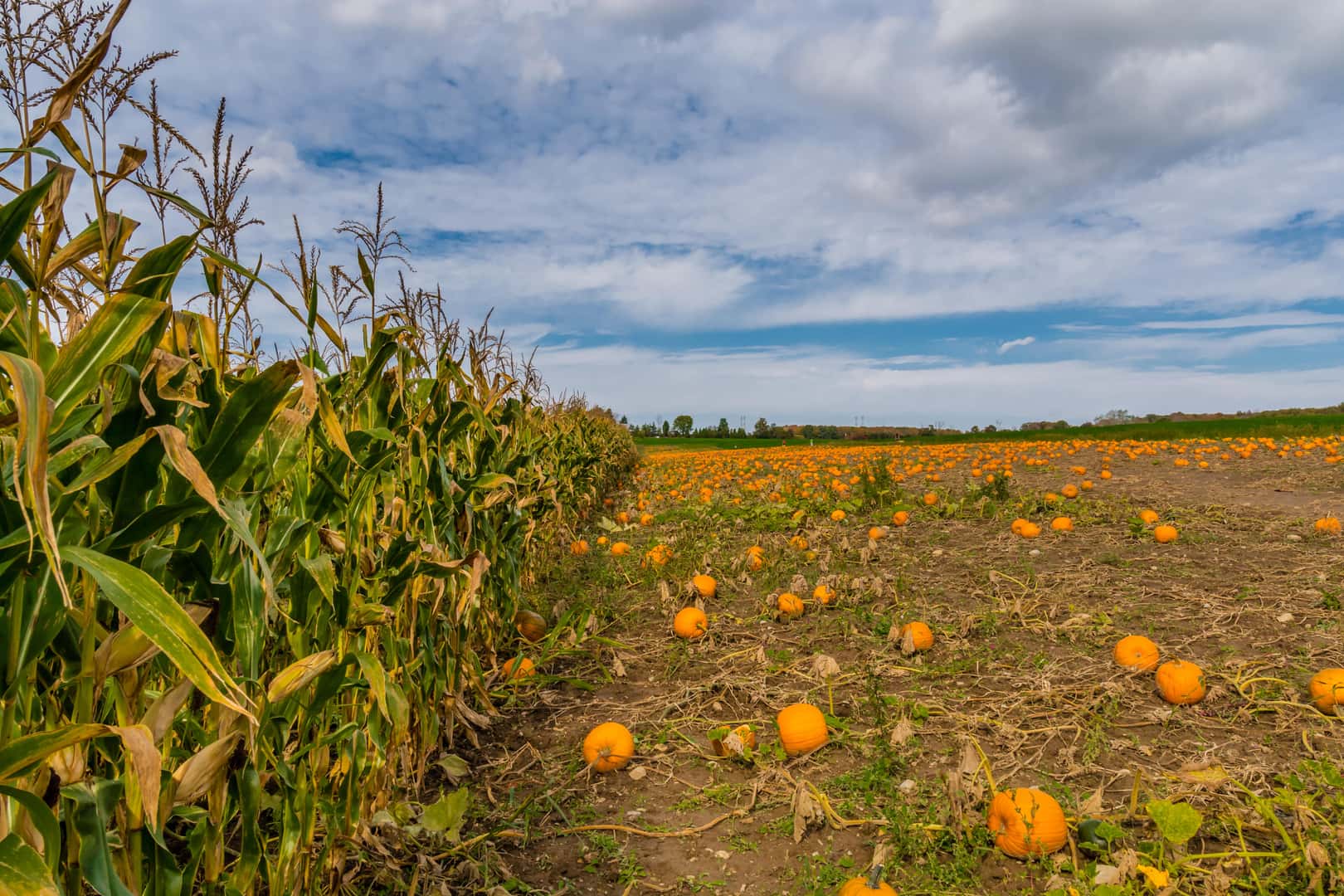 For some people, fall activities are a little hard to come by in South Florida. It's just a little hard to "feel" fall when it's 85 degrees outside and sunny everyday. But, just because there aren't corn mazes or wild pumpkin patches, that doesn't mean South Floridians can't find a little fall flavor if they go looking for it. In fact, South Florida is home to one of the state's best known autumnal activities and there are several other awesome fall festivals and activities in Florida that would make for a great weekend road trip.
Knaus Berry Farm
Located in the rural Redlands area of the southern area of Miami, The Knaus Berry Farm has been a sweet spot for out-of-towners and Miamians alike. Not only are they known for their delicious pastries but their Cinnamon Rolls are considered a cult of their own according to the owners. Their pastries can be bought in bulk and are also inexpensive. An interesting fact? The folks who run the farm look as if they're Amish, however they actually belong to a religious group called the Church of the Brethren.
Location & Hours:
15980 SW 248th Street
Homestead, FL 33031
305-247-0668
2017 season starts Oct.31
Hours of Operation: Monday-Saturday 8 a.m.-5:30 p.m.; closed Sundays
CornFusion Fall Festival and Pumpkin Patch
For those who enjoy some thrill and adrenaline pumping experiences, the Smith Family Ranch might be exactly what the doctor ordered. Located in Lakeland, FL, the Smith Family Ranch has all of the activities people associate with fall. There's an eight-acre corn maze, a large pumpkin patch, tractor rides and several more family-friendly activities. The festival also hosts a 20-minute Zombie Farm paintball hayride, in which visitors try to shoot as many zombies as they can with paintball guns during a hayride.
Location & Hours:
Smith Family Ranch, LLC
13444 Moore Rd.
Lakeland, FL 33809
CornFusion Fall Festival & Pumpkin Patch
Oct. 28-29 from 10 a.m.-6 p.m.
Youth 4-15 years old – $5; Adults $10
Zombie Farm
Oct. 27-28 from 7-10 p.m.
$30 per person and includes paintball gun, mask and 200 rounds of paintballs
St. Marks Stone Crab Festival

Looking for an excuse to take a last minute road trip? The annual St. Marks Stone Crab Festival is one-of-kind event that celebrates Stone Crab season in the most epic way. Started in 1997, the Stone Crab Festival is a community wide project with plenty of local vendors and sponsors.Taking place on Saturday, Oct. 28, along with all the delicious stone crab, visitors also get to enjoy some good tunes by the local musicians and craftsman. The festival is a non-profit event and caters to the kids as well with a parade and educational events.
What's cool about this location is that St. Marks actually has some history to it. Cool fact? According to the locals, first settled in 1527, St. Marks is a historic city at the confluence of the Wakulla and St. Marks River. Located about 20 miles south of Tallahassee, St. Marks is surrounded by the natural beauty of the "Saint Marks National Wildlife Refuge". It's a constant reminder to locals and visitors alike, of what the preservation actions are all about. Definitely a cool place to check out!

Location & Hours:

788 Port Leon Drive
St. Marks, FL 32355
Saturday, Oct. 28 from 10 a.m.-5 p.m.

Whether it's good food, music and/or amazing company, Florida doesn't fall short in counting all of those options into one event. University Dodge also doesn't disappoint when it comes to offering some awesome cars. Take a look at our Dodge and Ram inventory or stop by our store located in Davie, Florida
PhotoCred: Shutterstock.com