Electronically Adjust Your New Ram's Suspension and Trailer Brakes
Just get a new Ram truck? Want a new Ram truck? As a manufacturer that is dedicated to trucks and commercial vehicles, Ram trucks have some of the most advanced features in the industry. While some features are automatic, others are located on the dash and are in control of the driver. So if you are new to the Ram brand, here are two great available features on new Ram trucks and how to use them.
Active-Level Four Corner Air Suspension
Adjusting the clearance on your new Ram truck is as simple as pushing a button. The suspension buttons to raise or lower the truck are located to the right of the steering wheel under the touchscreen on the dashboard. Whether you want to raise the truck for better visibility or lower the truck for maximum performance or traveling through low clearances, it is simple.
Additionally, if you get out of the truck with the suspension raised, but want to lower it to get back into the truck, just hit the lock button on th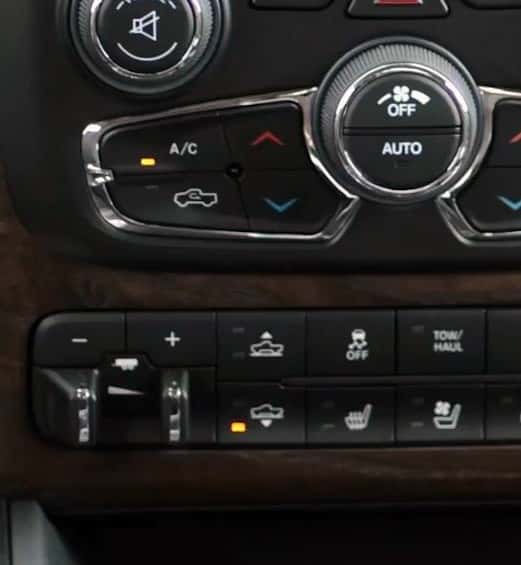 e key fob twice, and the truck will lower. You will know the process is happening because a chirp sound or alarm will be sound until the truck is fully lowered and ready to hop in.
Trailer Tow Brake
See the picture above to know what the trailer towing brake button looks like! This is super easy to set and will allow for the safest drive while pulling a trailer that has an electronic brake.
Located next to the suspension buttons, the trailer brake controls allow a driver to select one of five pre-programmed trailer settings and also electronically set the amount of braking power that the truck should use.
Interesting in a Ram 1500 with these awesome features? Check out our entire Ram 1500 inventory at University Dodge Ram here. '