Durango SRT Included on WardsAuto's 10 Best User Experience List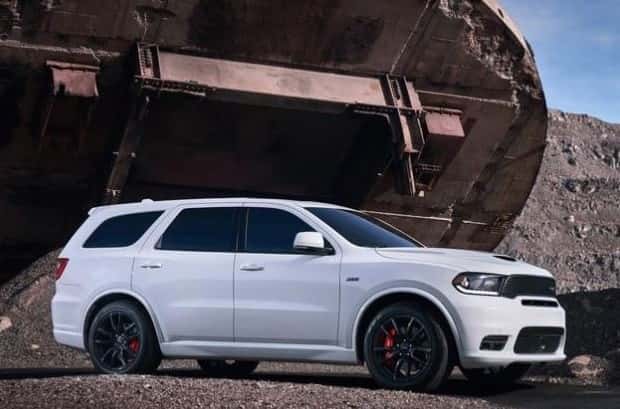 The 2018 Dodge Durango SRT isn't just a fast and powerful SUV, but it is also user friendly, according to WardsAuto. Known as one of the top voices in the automotive industry, WardsAuto publishes a variety of annual lists ranking vehicles and the new Dodge Durango SRT was named to WardsAuto's 10 Best User Experience List.
Widely known as one of the most powerful three-row SUVs on the market, the Durango SRT is equipped with a 6.4-liter HEMI V8 engine that generates 475 horsepower and it also has a variety of advanced tech features that make it a fun SUV to drive.
"Drivers who want launch control and active Christmas tree lights for a little drag racing have it all at their fingertips," said Tom Murphy, Senior Editor of WardsAuto. "So are adaptive cruise control, other driver-assistance technologies and real-time news, traffic and weather linkups that make the Durango SRT a great daily driver."
In addition to the tech, the Durango SRT is great for those who like power, but need a vehicle with towing capabilities and need space for cargo and passengers. The Durango SRT has a maximum towing capacity of 8,700 pounds and three rows of seats. Additionally, when the vehicle's second- and third-row seats are folded down, there is 87.5 cubic feet of room for cargo and other large objects, so there's plenty of ways to transport people and things.
The 2018 Dodge Durango SRT will be coming to dealerships in the next few months and as one of South Florida's top SRT dealerships, University Dodge will be one of the first Dodge dealers in South Florida to receive the Durango SRT. Come visit us in Davie if you want to go for a test drive and see how comfortable the Durango STY really is to drive. You can also view our Dodge Durango inventory online here.