Dodge's V8-Powered Models Aren't Going Away Anytime Soon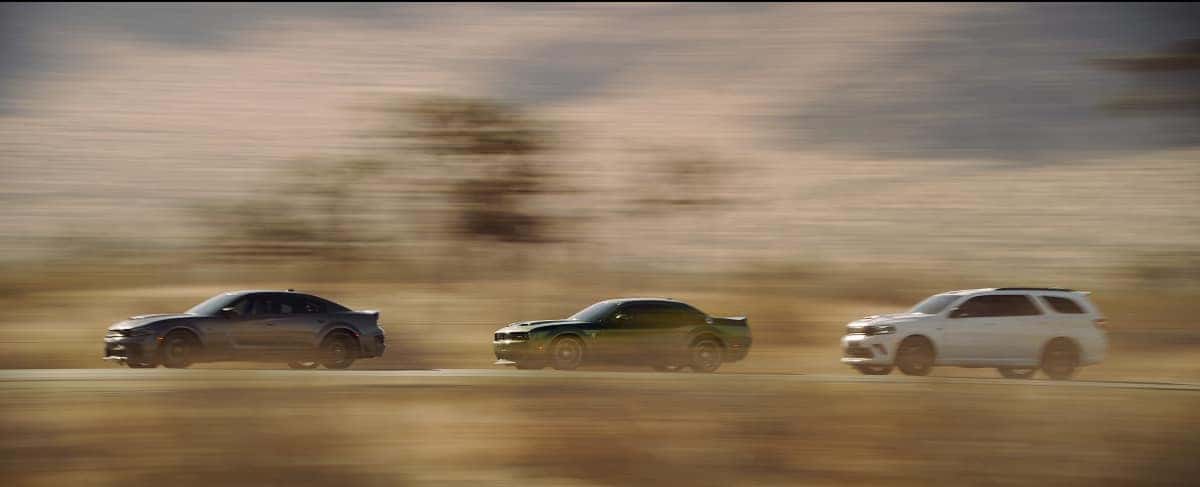 Sources claim Dodge enthusiasts need not worry about the waning power of V8 engines as it looks like the next-generation of the brand's muscle cars will not go gentle into that good electric night. Although the brand is planning to unleash an all-electric offering soon, it won't be at the expense of the brand's V8-powered muscle cars. According to sources, the next-generation of Dodge vehicles will not only be V8-powered, but they'll be coming soon. Enthusiasts feared that Dodge was going full-throttle on its EV plans, but it doesn't look like the automaker is turning its back on gasoline-powered engines anytime soon. 
The current generation of the Dodge Charger goes back to 2005, although the model's seen plenty of cosmetic upgrades and trim expansions over the years. The current-generation Challenger model went on sale in 2008, but was updated alongside the Charger in 2011. In the future, car sales will largely be electric, but it's still a decade away and Dodge isn't ready to just throw in the towel. In the meantime, the automaker is eager to satisfy its Brotherhood of muscle–may the burnouts never end!
Dodge revealed that 50 percent of its portfolio by 2030 is expected to be battery electric vehicles–half of its lineup in just eight years. In its current form, Dodge is losing steam on what's considered by automotive experts an outdated LD platform. Stellantis, Dodge's recently-minted parent company, is giving the automaker access to new and exciting platforms, including the STLA Large Platform. Since 2006, Dodge has sold over 2 million Challenger and Charger models, not counting 2022's sales figures. Additionally, sales made a huge jump when Dodge introduced its Hellcat-powered vehicles.
Stellantis' new rear-drive platform can fit a V8, meaning the platform will work for both V8-powered vehicles and upcoming EVs. The upcoming vehicle architecture will underpin not only the next-generation Challenger and Charger models, but possibly the Chrysler 300 (once it's revamped) and the next-generation Maserati Quattroporte. So what direction is Dodge taking its lineup? It's rumored that the next Challenger and Charger models will be significantly lighter than the outgoing models they'll replace, giving them a leg up when it comes to handling. The automaker is rumored to be finishing its coming plans, finalizing designs and all, so no one's really gotten a glimpse of Dodge's (near) future. Experts do believe that Dodge is aware that its muscle car charm lies in its iconic designs, so a big part of keeping these models alive and keeping the public engaged with them is avoiding any radical changes–expect the models to retain some if not most of their classic design charm. 
Explore the Dodge lineup here at University Dodge. Join the Brotherhood of Muscle behind the wheel of a Dodge Charger, Dodge Challenger, or even a Dodge Durango. Explore our latest inventory, including all that the Ram Trucks lineup has to offer, here at University Dodge. Follow University Dodge on social media to stay up to date with the latest Dodge and Ram Trucks news and offers.
Photo Source/Copyright: Stellantis