Dodge to Unveil 2021 Performance Lineup Ahead of Independence Day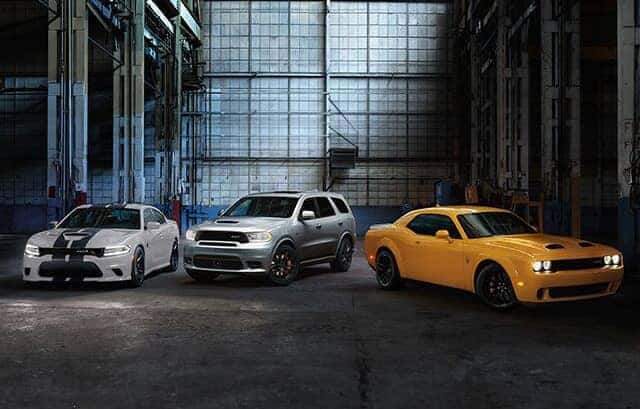 Dodge is notorious for its feisty ad campaigns, including a memorable campaign that showed the founding fathers riding on Challenger and Charger models. During the week leading up to the July 4 holiday weekend, the automaker is taking its devotion to American muscle to new heights. At noon on July 2, 2020, Dodge is set to debut its 2021 muscle car lineup at dodge.com, revealing how the brand plans sto take its unmatched performance to the next level.
Dodge created a rendition of "The Star-Spangled Banner" to mark the occasion, but listeners will note early on that this isn't just any rendition — the sounds actually all come from the iconic supercharged HEMI engines that Dodge has offered over the years. Dodge combined the supercharger whines, high-speed revving, upshifting, and downshifting sounds to make a one-of-a-kind rendition — just like its vehicles. 
Dodge committed to continue to build up the anticipation throughout the week, culminating in the big reveal. The brand has several other teaser videos lined up that'll debut on its social media channels, reaching more than 12 million highly engaged enthusiasts. On the morning of the reveal, Dodge will also debut one last teaser as a reminder for fans to tune in. Immediately after the July 2 reveal, Dodge will introduce an in-depth full-length second video that showcases the new performance lineup that contributed to the music created for the initial anthem teaser. 
"The sound of a screaming supercharged HEMI is so distinctive that this teaser video doesn't need a single image… if you know, you know. Tune in July 2 to celebrate with Dodge the pursuit of life, liberty, and 8,950 horsepower," said Tim Kuniskis, Global Head of Alfa Romeo and Head of Passenger Cars — Dodge, SRT, Chrysler and FIAT, DCA — North America. 
"If you listen closely, and we know our fans will, you will get a taste of what's coming for Dodge//SRT in 2021. We think our fans will pick up on a few key notes," added Kuniskis. 
The 2021 Dodge SRT performance lineup will pack a total of 8,950 horsepower according to the automaker. Scat Pack, Hellcat, and other naturally aspirated HEMI V8 options are expected, but Dodge is notorious for topping itself model year after model year, and experts are sure the brand's got several aces up its sleeve. The rumor mill indicates there's a hefty Dodge Durango SRT in the works, likely to be powered by a beefy Hellcat engine, while other automotive experts believe that there's a more sinister Dodge Charger Hellcat Redeye in the works — we will know who was right and who was wrong in just a few days!
Be sure to check out University Dodge on social media to be the first to see Dodge's 2021 SRT Performance lineup. In the meantime, explore the current Dodge inventory here at University Dodge  and schedule your test drive today!
Photo Source/Copyright: Dodge