Dodge Provides Free Drag Racing Classes For Demon Owners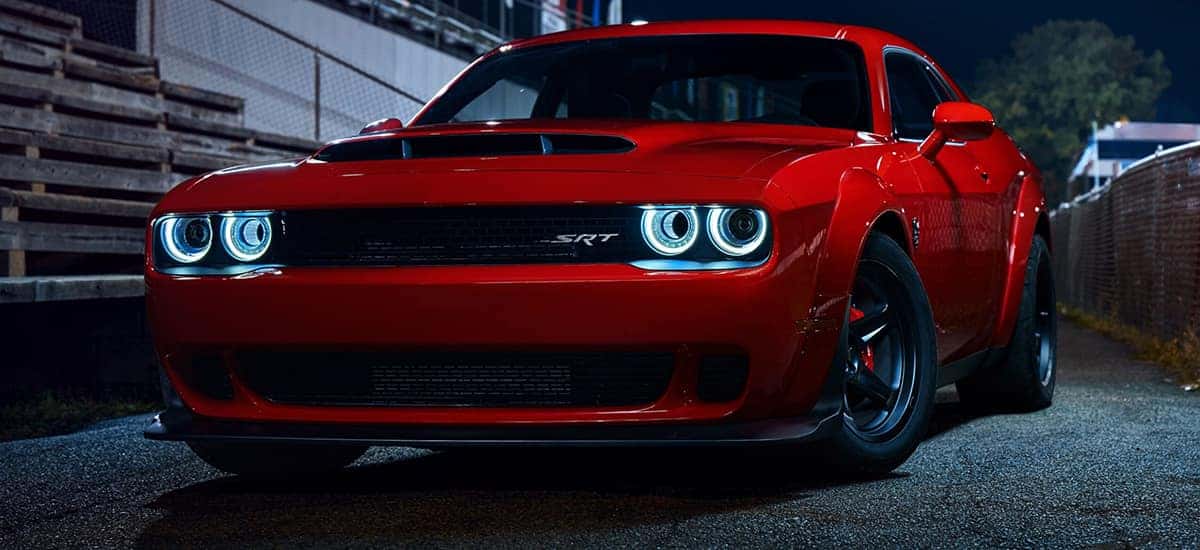 If you are the proud buyer of a new 2018 Dodge Challenger SRT Demon, you'll have at least one free perk to remember with your new purchase of the fastest muscle car on the market. Courtesy of the Bob Bondurant School of High Performance Driving, buyers of the Demon receive a free one-day performance lesson at Bondurant's new drag racing course.
Unlike most vehicles on the market, it's extremely rare to be required to sign a waiver before purchasing a vehicle. However, buyers of the Challenger SRT Demon, have to do just that. With the great power of a Challenger SRT Demon comes great responsibility and education can do wonders for owners who have probably never come close to driving a car with 840 horsepower, and that's not the only Dodge vehicle to produce tons of power. Many 2018 Dodge muscle cars provide an outstanding amount of horsepower. The Dodge Challenger and Charger SRT Hellcat models produce 707 horsepower and the Charger and Challenger SRT 392 produce 485 horsepower.
Innovative technology is also much of the appeal of owning, say, a Dodge Charger SRT Demon. Dodge designed the air-conditioning system to chill air intake temperatures with a passageway for the air-conditioning system to pass directly into the intercooler's closed loop which cools the liquid coolant. More power is derived from this original and unique cooling system, which is great for a vehicle that provides as much horsepower as the SRT Demon does, and this innovation lead to an award from Popular Science magazine's annual Best of What's News awards for technology.
Drivers that buy one of Dodge's performance vehicles to race it at a track, will definitely want to learn how to drive it properly and safely, and both of those are critical lessons taught in the drag racing course offered by the Bob Bondurant School of High Performance Driving. Since inception, both the Dodge brand and the Bondurant Racing School have worked to provide exceptional power and embraced the speed at which these fast vehicles offer. With a 100-acre facility including a 3-mile, 26 turn track that has 11 multi configurations, designed by Bob Bondurant himself, and showcases over 200 race-prepared vehicles, sedans and SUVs ready to go.
Pre-registration for "Dodge//SRT Bondurant Drag Racing School" began January 12th with the first class starting on March 9th in Phoenix, Arizona. The concierge line to sign up is 1-800-998-1110 or register at any one that has purchased an SRT vehicle can check out Bondurant.com/dragracing.
Participants will learn about racing concepts such a staging, signals, proper launches and reaction times to go with 22 individual single-lane runs on the strip with Bondurant as the passenger next to the student. Learning about a vehicle as special as any that ends up on the drag strip is important and can help owners maintain their vehicle for a long time.
If you've wanted to know what it's like to have the full fledged power of a Dodge SRT vehicle and want to join up for those unique classes offered by the Bob Bondurant School, check with us first at University Dodge to get your SRT vehicle credentials in order.