Dodge Offers More Details About its Direct Connection Program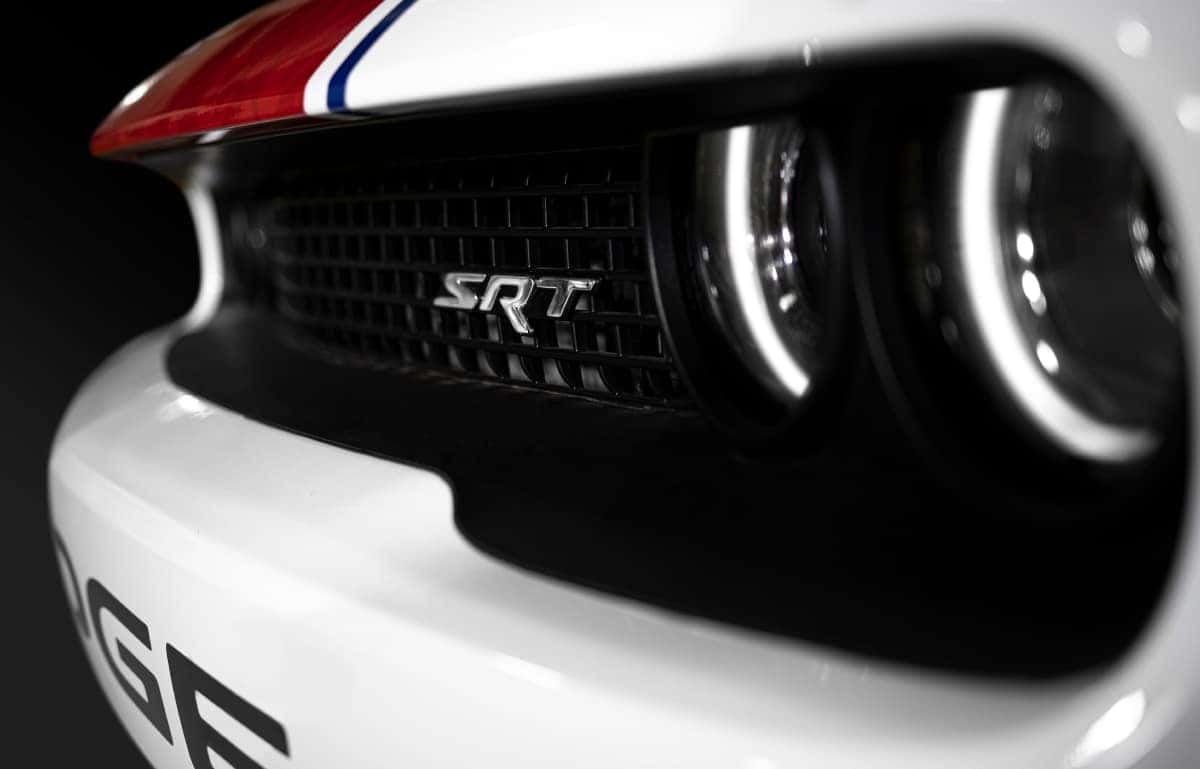 Dodge is giving its enthusiasts more and more with the return of its Direct Connection performance parts program. Even though electrification is right around the corner for the brand, Dodge isn't going to let its powerful internal combustion engines sit idle. Tim Kuniskis, CEO of Dodge, recently discussed the automaker's revival of its classic Direct Connection program and what it means for the brand going forward. 
Originally launched in 1974, Dodge's Direct Connection program served as the connecting vein between your ordinary Dodge vehicle and all the factory-backed parts that help drivers get the most out of their Dodge. Eventually, by 1987, this program folded into the current Mopar Performance Parts division. When asked how Dodge's revival  of its Direct Connection program differed from Mopar, Kuniskis said the following:
"We've had performance parts through Mopar, but quite frankly, a large portion of what the customers were doing, we weren't offering. They were modifying Scat Packs, modifying Hellcats and modifying Redeyes. We had a stronger presence in the vintage parts and less in the modern Mopar stuff. That was an opportunity for us."
Kuniskis cited that nearly 50 percent of current Dodge muscle car owners have made modifications to their vehicles in some capacity. Although the automaker hasn't revealed its full catalog of Direct Connection parts, the brand did share some details. There'll be an OBD engine tuner that allows owners to download a variety of legal (in all 50 states) tunes straight from the manufacturer. Dodge will also offer pre-configured Stage Kits for Hellcat or Redeye models. This Stage Kit adds five more horsepower to Hellcats and Redeyes thanks to recalibration, as well as a new air cleaner and thermostat. 
There's also a Stage 1 Kit available for the Challenger SRT Hellcat that adds a 3.17-inch supercharger pulley from Mopar's Hellephant crate engine. Horsepower output comes to a whopping 757 horsepower and 696 lb-ft of torque. Dodge also made a Stage 1 Kit for its Challenger SRT Redeye that thanks to new software bumps the output to 840 horsepower and 770 lb-ft of torque (in high-octane mode). Redeye owners can also opt for a Stage 2 Kit that's exclusive and adds the Hellephant pulley, bringing horsepower to 885 and torque to 787 lb-ft. 
The Stage 1 Kit for the Challenger Hellcat brings the 3.17-inch supercharger pulley from the Hellephant crate engine, which combines with a tune to raise output to 757 horsepower and 696 lb-ft of torque. The Redeye Stage 1 Kit brings new software as well, bumping output to 840 horsepower and 770 lb-ft in High Octane Mode. Redeye customers can also choose the Stage 2 Kit, not available for regular Hellcats, which adds the Hellephant pulley to bring power up to 885 horsepower and 787 lb-ft.
Buyers can also count on extensive parts directly from Dodge, including upgraded cylinder heads, as well as piston and rod assembly, and a high-stall torque converter for the Redeye. The Challenger Drag Pak will now be available as a body-in white, although the racing chassis is not street legal and just functions as a way for buyers to build their perfect vehicle ready for the track. HEMI crate engines are also available, ranging from a standard 5.7-liter to a whopping 1000-horsepower Hellephant 426 engine. 
Connect with us via University Dodge social media to learn more about Dodge's Direct Connection program. Don't have your very own muscle car yet? Check out our most recent Dodge inventory at University Dodge and schedule your test drive today!  Whether you're looking for a Challenger, a Charger, or even a sporty Dodge Durango, we've got you covered.
Photo Source/Copyright: Stellantis