Dodge Looking to Fast Track the Upcoming Durango Hellcat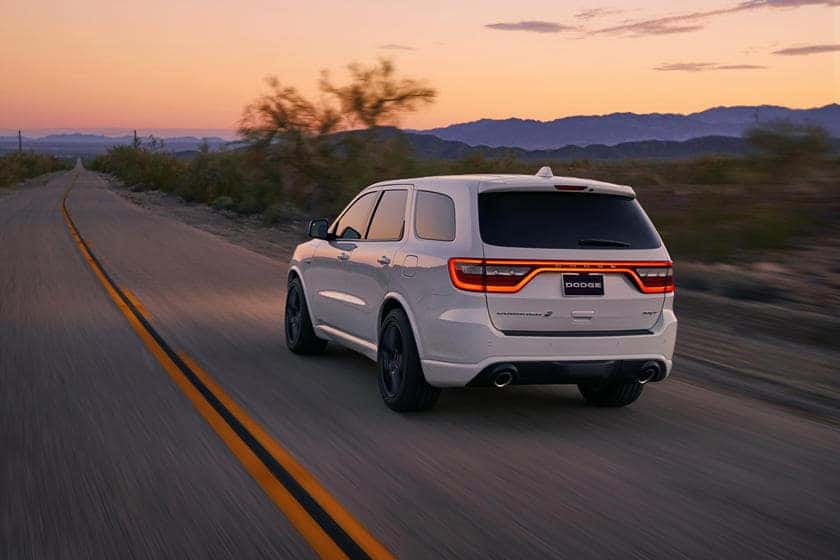 Enthusiasts have been anticipating a high-powered Hellcat version of the Dodge Durango since the rumor mill began heating up that Dodge was looking to expand the Durango's trims. The changes are expected to arrive with a tweaked 2021 Durango model, but the current pandemic appears to have thrown a wrench into the brand's plans. Experts estimate that the current obstacles will likely cause automakers to push back their US vehicle programs by three or four months. Although these delays were reported to affect the Durango, it appears that Fiat Chrysler Automobiles (FCA), Dodge's parent company, is committing to making the Durango Hellcat a priority. If that turns out to be true, the Durango Hellcat would remain on track and keep its original planned autumn start date. 
Mopar Insiders is reporting that the 2021 Dodge Durango, with all its trims, is slated to be unveiled to the public soon, hence the increased focus on the model prior to its production date of October 5 (2020). If the brand manages to abide by the above-mentioned timeline, dealer orders could open as early as August — two months before production even starts. Dodge is certainly pouring a large part of its efforts to make sure that the arrival of a Hellcat-powered Durango goes off without a hitch. 
Dodge isn't only planning to offer buyers a Hellcat-powered Durango, the vehicle's lineup is also expected to benefit from FCA's mild-hybrid eTorque system. The same eTorque system is found on the Ram 1500 and Jeep Wrangler models, and it comes standard with either the 3.6-liter Pentastar V6 engine or the much-larger 5.7-liter HEMI V8. Additionally, the 2021 Durango is expected to have FCA's latest Uconnect infotainment system, a revamped cabin and interior, and tweaked front-end styling. Some experts are lampooning Dodge's effort on a vehicle model that's expected to get a complete overhaul within the next two years, but by this point many figures that the expansion of the current Durango has paid for itself several times over.
Other rumors indicate that the next-generation Dodge Durango could return to a traditional body-on-frame SUV similar to previous generations. These rumors take things a step further, alleging that the new Durango could use the ladder-frame chassis that's expected in the upcoming — and also rumored — Ram Dakota model. This remains unconfirmed for the time being, but pickups really have their moment right now in the U.S. market, so it's not far-fetched to believe that Ram and Dodge would be headed in this direction. 
In the meantime, visit us at University Dodge to get behind the wheel of the latest Dodge Durango model. Explore our Dodge Durango inventory and schedule your test drive today! If you've got any questions, please reach out to us via University Dodge social media and stay tuned for more Dodge news. 
Photo Source/Copyright: Dodge