Dodge Launches New "Dodge Power Dollars" Campaign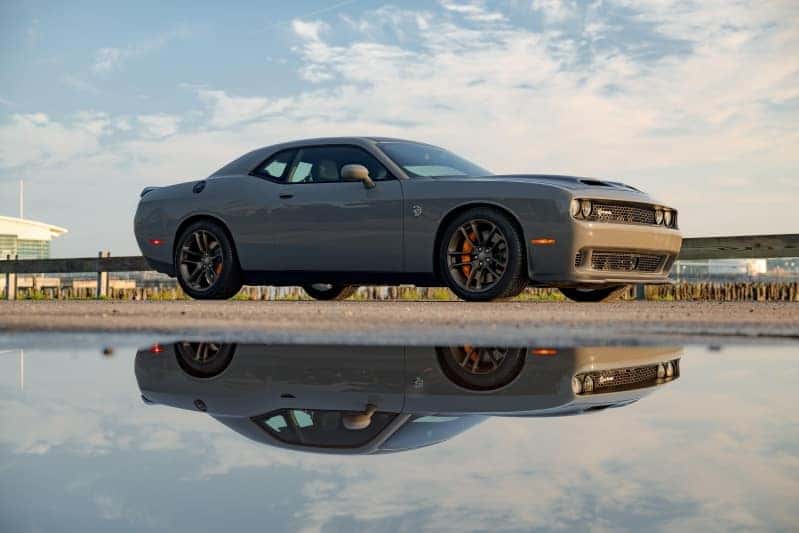 Dodge recently introduced an innovative national sales promotion called "Dodge Power Dollars," intended to make Dodge//SRT horsepower more accessible than ever before. This national promotion goes out of its way to reward passionate enthusiasts who are devoted to power. 
Back in 2018, sales of the Dodge Challenger hit an all-time high, while the Charger is currently on pace to lead the U.S. large car segment for the third year in a row in 2019. Additionally, the Dodge Durango is also well on its way to having its best calendar-year sales figures since 2005. That doesn't mean that Dodge//SRT has any plans to rest in its near future. On the contrary, beginning on Aug. 1, prospective Dodge buyers across the U.S. who purchase either a 2019 Dodge Challenger, Dodge Charger, or Dodge Durango will receive a $10 per horsepower cash allowance. 
"Since bringing the Charger and Challenger back to market, Dodge has put 485 million horsepower into the hands of our loyal enthusiasts. Dodge has more horsepower than anyone else, and we want to share it and give those who have always wanted more ability to get more. The goal is to grow to a half-billion horsepower before the end of the year. This is what we believe John and Horace Dodge would want us to do," said Tim Kuniskis, Global Head of Alfa Romeo and Head of Passenger Cars – Dodge, SRT, Chrysler and FIAT, FCA — North America.
Like we mentioned earlier, every 2019 Dodge Challenger, Charger and Durango will receive an allotted $10 per horsepower cash allowance. The all-new promotion applies to SXT and GT models equipped with the Pentastar V6 engine and available all-wheel-drive capability on the Dodge Durango SRT. The Durango SRT is considered America's fastest, most capable and most powerful three-row SUV, while the Dodge Charger SRT Hellcat is the most powerful and fastest mass-produced passenger car in the world. The Challenger SRT Hellcat Redeye has the distinction of being the quickest, most powerful and fastest muscle on the market today. 
Dodge//SRT debuted a new creative campaign highlighting its "Dodge Power Dollars" promotion. The 30-second spot is airing across TV, digital and Dodge social media channels as it showcases the brand's unmatched power and performance. Check out the spot below:
Want to get behind the wheel of a superb Dodge vehicle? Stop by University Dodge and check out the 2019 Dodge Charger, Challenger, and Durango inventories.  If you'd like to learn more about how the "Dodge Power Dollars" campaign works, feel free to reach out to University Dodge on social media. 
Photo Source/Copyright: Dodge